Screenwriter's 10 favourite albums of 2016
The year's most annoying best-of list is here to get on your wick again
If we really desired music that reflected the chaos developing around us we may as well stick our collective heads in a saucepan and allow neighbours to beat that vessel with a lump hammer. (Come to think of it, I quite like that sort of music. So the exercise might not pay off as intended.) It's hard to imagine musical balm soothing enough to counteract awareness of the Orange Toxic Event. Did they listen to The Carpenters during Watergate? I suppose they did, buy I'm damned if I'm playing whatever the 21st Century equivalent might be.
The good news is there does seem to be more strong sounds around than ever. Your middle-stump rock music is pretty boring these days, but my friend says that's been the case since 1981. So there's no point moaning about it. The records that everyone really likes are, for the most part, good enough to justify that hysteria. I'm as happy as any other chap to sit back and let Frank Ocean creep over me. On another day… Mind you, some records people liked were fucking awful. I never much cared for Bon Iver (Cat Stevens with a cold), but the new thing (whose title I can't be arsed to look up) sounded like a lot of owls quarrelling in a bicycle factory. I have always been an admirer of Anohni, but, though she continues to sing beautifully, Hopelessness made me feel like I was being told off for 70 minutes. At least Billy Bragg introduced a few jokes into his harangues.
It was another good year for South Korean progressive rock and all colours of rap. Mind you, I am getting a bit tired of hip hop records where everybody who happens to be in the neighbourhood is invited round to collaborate. It will soon get to the stage where it's easier to say who's not on the bleeding record. The Goon Sax took over The Go-Betweens shop and ran it very well. Laura Mvula's record was lovely, despite sounding like something that had been written with the express purpose of securing a Mercury Prize nomination (which it duly got). Oh, I'll put some bubbling under at the bottom. If the LP you like is not here then whinge at me on Twitter. I don't mind.
10. SIMULTANEOUS FLIGHT MOVEMENT BY LAURA CANNELL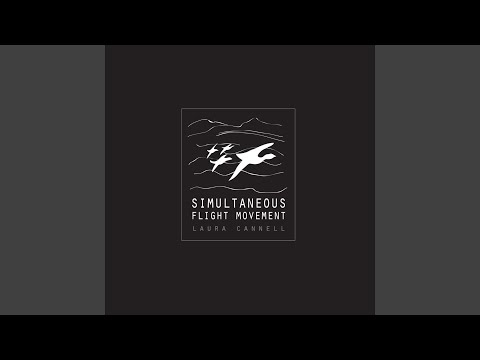 I'm pretty sure this is the first year I have picked an artist who mainly plays the recorder. The good news is that Laura gets through the whole record without tackling London's Burning or Frère Jacques. Instead we get a whirling sound that effectively conjures up images of the wasted English countryside. I hate the countryside. But I like this record.
9. FRONT ROW SEAT TO EARTH BY WEYES BLOOD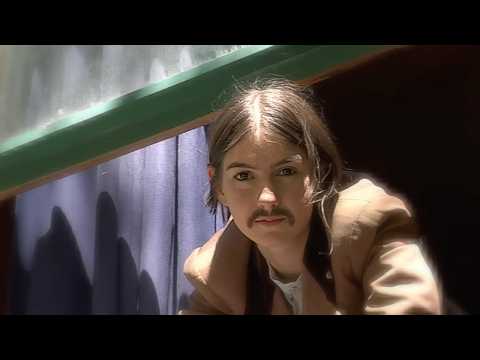 Have you ever wondered what Vashti Bunyan would sound like if arranged by benign contemporary classical composers? Of course you haven't. You probably don't know who Vashti Bunyan is. Weyes Blood is essentially Ms Natalie Mering — an occasional collaborator with Arial Pink — and she makes a very lovely sound.
8. ATROCITY EXHIBITION BY DANNY BROWN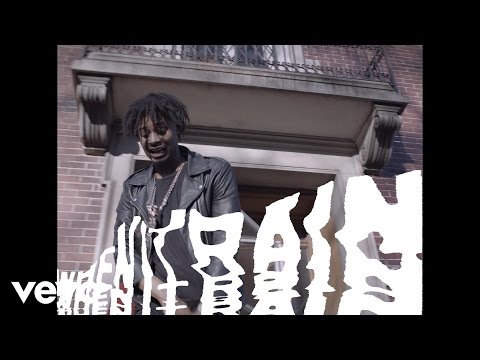 I'm not quite sure what Danny Brown is up to. He appears to have set out to make a hip hop record that prides itself on being annoying. The LP is packed with riffs that nag away at you until you grudgingly open the door and let them in. Kendrcik Lamar is on it because that's the bleeding law. Right?
7. A HERMITAGE BY JAMBINAI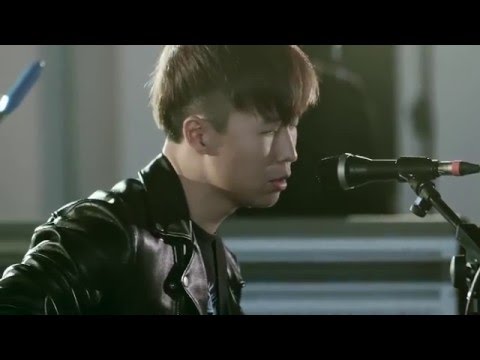 I have always had a thing for South Korean post-rock. Do you not? Then you are a very uneducated fellow. This is a cracking record that features some of the best Geomungo playing that have heard in quite some time. It is best enjoyed at 11 while eating a… No, don't go there, Donald
6. CHALEUR HUMAINE CHRISTINE AND THE QUEENS
I'd like a pint of beer and a jam doughnut! Un pinto biero et un jammo doughnut! I'm sure these people speak English. They do it on purpose. Actually, Héloïse Letissier does sing in English on this version of her irresistible LP. It's more than people like me deserve. I had to check if it was all right to like this. Having received confirmation, I have listened to little else.
5. BLACKSTAR BY DAVID BOWIE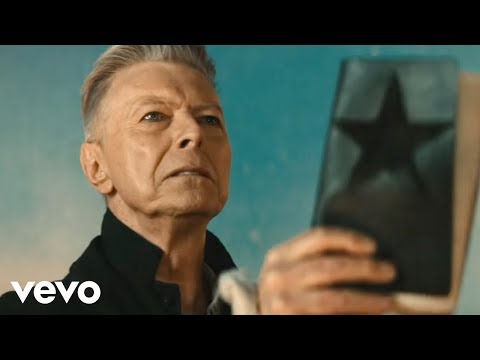 The late George Byrne and I devised something called the Blue Mask Rule. The notion was that, every now and then, an artist would have a supposed return to form (like Lou Reed with The Blue Mask, for example). You'd enjoy the LP for a few weeks then never play it again. This will not be the case with Bowie's last album. His best in 30 years. And The Next Day wasn't bad.
4. A MOON SHAPED POOL BY RADIOHEAD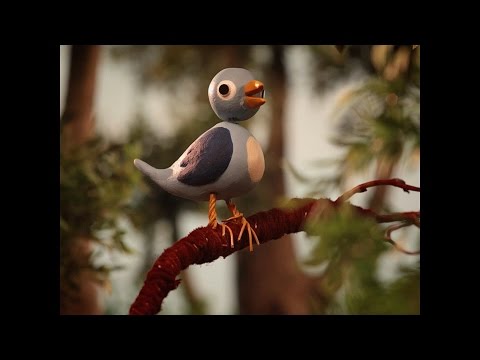 Oh, look. The middle aged man with the urban spectacles has picked the latest Radiohead album. How incredibly imaginative. He must think he's the cleverest man in the badminton club. Yeah, well what makes you so smug buddy? When you get to be my age you'll be no better. As good as anything they've ever recorded.
3. A SEAT AT THE TABLE BY SOLANGE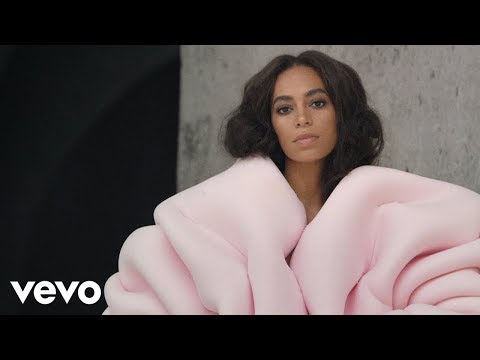 I once had a fight with Solange on Twitter about the Swedish film-maker Roy Andersson. She told me off for a smart-arse comment. She was entirely correct and I was entirely wrong. That's my anecdote. I am delighted to say that her latest LP is among the most fecund releases of the year. There are dynamics in the songs that repay endless listens. Cranes in the Sky might be the best track of the year.
2. A MULTITUDE OF ANGELS BY KEITH JARRETT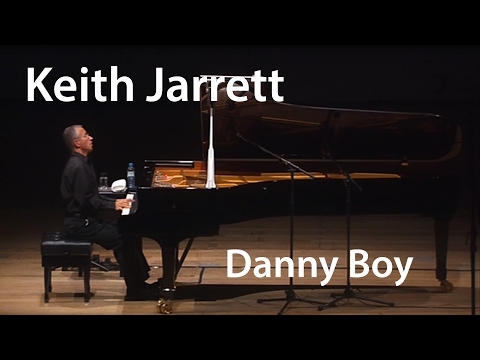 Look, here's the thing. Jarrett fanatics such as your current correspondent fell upon this 4-CD package with passion and were not in the least disappointed. The collection of full-length improvisations from 20 years ago was everything we might have hoped for. There are concerts here the equal of his Vienna and La Scala recordings. But that awful title. And the ghastly cover. These are things you expect to encounter in the Mind, Body and Spirit section of a second-hand bookstore. (The video above is not the Danny Boy encore that is included in the set, by the way.)
1. EMILY'S D+EVOLUTION BY ESPERENZA SPALDING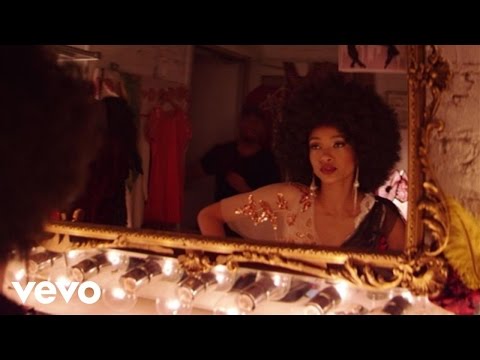 Ms Spalding is a wonder. A jazz bassist who has played for the Nobel Prize people and President Obama, she is so clever one almost feels obliged to hate her. She also plays violin to concert level and, for all I know, proves the Riemann Hypothesis in her down time. Her latest album certainly sounds like the work of a clever person, but don't hold that against it. This collision of jazz, funk, pop and the unclassifiable caught me back in January and has remained my favourite LP of the year ever since. The playing is exemplary. The tunes take a while to register, but when they do they really stick. A proper masterpiece that too few people have heard.
BUBBLING UNDER: My Woman by Angel Olsen, Malibu by Anderson Paak, Coloring Book by Chance the Rapper, The Follower by The Field, Hollowed by Ital Tek, Toll by Kemper Norton, Hold/Still by Sunns, I like it when you sleep, for you are so beautiful yet so unaware of it by The 1975, The Childhood of a Leader (Soundtrack) by Scott Walker, For Those Of You Who Have Never (And Also Those Who Have) by Herco S.
Comment on Screenwriter at the author's Twitter account: @donaldclarke63