Toni Erdmann cleans up at the European Film Awards
Maren Ade becomes the first woman to win top prize at the EuroGongs
There were quite a few surprises when the Cannes Jury announced their awards last May, but nothing was quite so shocking as the total shut out for Toni Erdmann. The film was, by some measure, the best reviewed at that event in 20 years.  As we move into the business end of awards season, Maren Ade's charming film already has a host of honours to its name. The picture was named best of the year by Cahiers du Cinema. It won best foreign language picture from the New York Film Critics Circle. As the German submission, it is favourite for the best foreign language feature Oscar.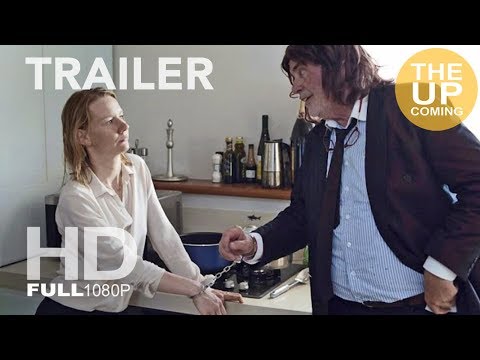 Now it has cleaned up at the European Film Awards in Wroclaw. The comedy about a father belatedly connecting with his daughter won five awards: best film, best director, best actor, best actress and best screenplay. Ms Ade beat a stellar selection of film-makers to take the directors prize. Ken Loach, Pedro Almodovar, Paul Verhoeven and Cristian Mungiu were all shortlisted. "It's the first time a film made by a woman wins this award and it's 2016!" Ade said to hoots of approval. "I feel it's a great luxury to make films at a time when we're going through such crisis but I believe films can cross borders and easily transform the unfamiliar into empathy."
Lenny Abrahamson's Room was among the best picture nominees, but it is always hard to register when your film is seen as being last year's contender. There was some Irish interest, however. Navan man (oh, remember him?) Pierce Brosnan was honoured with the European Achievement in World Cinema. The pride of Meath told the crowd: "Faith, hope, courage, truth. In these turbulent times, more than ever we must come together as artists and filmmakers to try to make sense of what's happening in our countries, nations. We were given that gift to do that."
Fair enough.
THE 2016 EUROPEAN FILM AWARDS
EUROPEAN FILM 2016
TONI ERDMANN
Directed by : Maren Ade
Written by : Maren Ade
Produced by : Janine Jackowski, Jonas Dornbach, Maren Ade, Michel Merkt
EUROPEAN COMEDY 2016
A MAN CALLED OVE (En man som heter Ove)
Directed by : Hannes Holm
Written by : Hannes Holm
Produced by : Annica Bellander Rune, Nicklas Wikström Nicastro
EUROPEAN DISCOVERY 2016 – Prix FIPRESCI
THE HAPPIEST DAY IN THE LIFE OF OLLI MÄKI (HYMYLIEVÄ MIES)
Directed by : Juho Kuosmanen
Written by : Mikko Myllylahti, Juho Kuosmanen
Produced by : Jussi Rantamäki
EUROPEAN DOCUMENTARY 2016
FIRE AT SEA (FUOCOAMMARE)
WRITTEN & DIRECTED BY Gianfranco Rosi
PRODUCED BY Donatella Palermo, Gianfranco Rosi, Serge Lalou, Camille Laemle, Roberto Cicutto, Paolo Del Brocco, Martine Saada & Olivier Pere
EUROPEAN ANIMATED FEATURE FILM 2016
MY LIFE AS A ZUCCHINI (MA VIE DE COURGETTE)
Directed by : Claude Barras
Written by : Céline Sciamma
Produced by : Max Karli
EUROPEAN SHORT FILM 2016
9 DAYS – FROM MY WINDOW IN ALEPPO
Directed by : Thomas Vroege, Floor van der Meulen, Issa Touma
Written by : Issa Touma
Produced by : Jos de Putter
EUROPEAN DIRECTOR 2016
Maren Ade
for TONI ERDMANN
EUROPEAN ACTRESS 2016
Sandra Hüller
in TONI ERDMANN
EUROPEAN ACTOR 2016
Peter Simonischek
in TONI ERDMANN
EUROPEAN SCREENWRITER 2016
Maren Ade
for TONI ERDMANN
EUROPEAN CINEMATOGRAPHER 2016 – Prix CARLO DI PALMA
Camilla Hjelm Knudsen
for LAND OF MINE
EUROPEAN EDITOR 2016
Anne Østerud & Janus Billeskov Jansen
for THE COMMUNE
EUROPEAN PRODUCTION DESIGNER 2016
Alice Normington
for SUFFRAGETTE
EUROPEAN COSTUME DESIGNER 2016
Stefanie Bieker
for LAND OF MINE
EUROPEAN HAIR & MAKE-UP ARTIST 2016
Barbara Kreuzer
for LAND OF MINE
EUROPEAN COMPOSER 2016
Ilya Demutsky
for THE STUDENT
EUROPEAN SOUND DESIGNER 2016
Radosław Ochnio
for 11 MINUTES
EUROPEAN FILM ACADEMY LIFETIME ACHIEVEMENT AWARD
Jean-Claude Carrière
EUROPEAN ACHIEVEMENT IN WORLD CINEMA
Pierce Brosnan
HONORARY AWARD
Andrzej Wajda
EUROPEAN CO-PRODUCTION AWARD 2016 – Prix EURIMAGES
Leontine Petit
PEOPLE'S CHOICE AWARD 201B6 for Best European Film
BODY / CIAŁO
DIRECTED BY: Małgorzata Szumowska
WRITTEN BY: Małgorzata Szumowska, Michał Englert
PRODUCED BY: Jacek Drosio, Małgorzata Szumowska, Michał Englert
Comment on Screenwriter at the author's Twitter account: @donaldclarke63