The 10 best Ron Howard films ranked
Never mind the Dan Brown nonsense. The former child actor has proved to be a great director of mainstream old-school movies.
It's time for another Ron Howard film. Hooray! We love the work of the plucky redhead. A world without Apollo 13 or Splash would be a much poorer place. Oh no. It's another of those stupid Dan Brown adaptations. I don't begrudge Ron the greenbacks he gets for those films — the man has brought more joy to the world than I'll ever manage — but I don't ever wish to see another one. Then again, why would he not turn out for Inferno? While great films like Rush and Frost/Nixon barely scrape back their production budgets, the Brown atrocities take in the GDP of smaller European nations.
Anyway, Ron is a fine film-maker. To generate debate, I have ranked my favourite 10 Howard projects. Feel free to shout at me. (Since you ask, I regard A Beautiful Mind as one of the worst films to ever win the best picture Oscar. So it wasn't even in the running.)
10. CINDERELLA MAN (2005)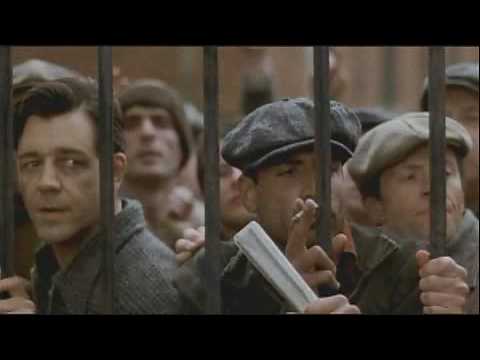 Wonderfully stirring film about the rags-to-riches story of depression-era boxer Jim Braddock. An unexpected commercial failure. Was that to do with Russell Crowe — big-eared as Jim — throwing phones around on the day of the press junket? Paul Giamatti was robbed of the supporting actor Oscar.
9. NIGHT SHIFT (1982)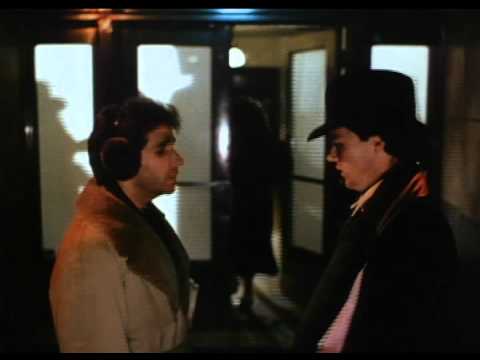 I'm not sure critics would now be cool with the premise for Howard second's film as director (and first so credited). Henry Winkler and Michael Keaton play employees at a morgue who decide to set up a prostitution service. The results are still amusing, if a little queasy in sexual political terms. Burt Bacharach's That's What Friends are For was among the songs composed for the flick.
8. PARENTHOOD (1989)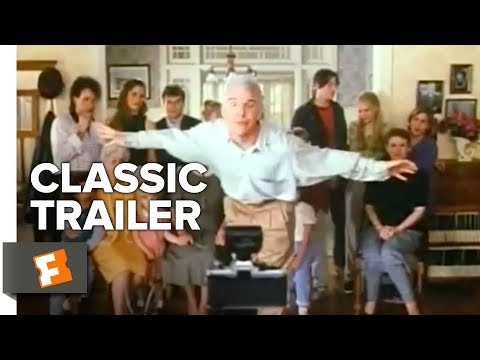 The adorable suburban comedy was packed with people who would go on to be a great deal more famous: Joaquin Phoenix, Keanu Reeves and — look hard — Ron's daughter Bryce Dallas Howard. Now seems as distant as the world Howard helped recreate in Happy Days. Come to think of it we are now further from the late 1980s than we then were from the 1950s. Jeez!
7. COCOON (1985)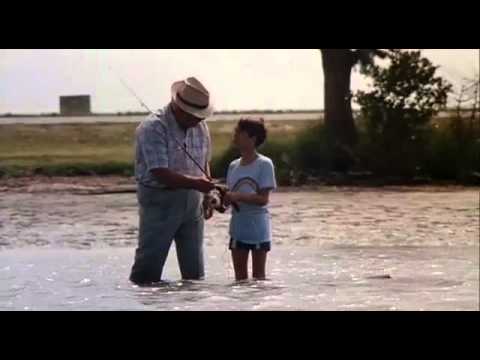 Enthusiasts for the golden age of Hollywood thrilled at the sight of so many veteran actors getting a chance to shine in more than decent material. Howard's science fiction romp found actors such as Don Ameche, Wilford Brimley, Hume Cronyn and Jessica Tandy rediscovering the secret of youth following an alien encounter. It could happen. Amazingly, Ameche got his only Oscar for the flick.
6. THE BEATLES: EIGHT DAYS A WEEK (2016)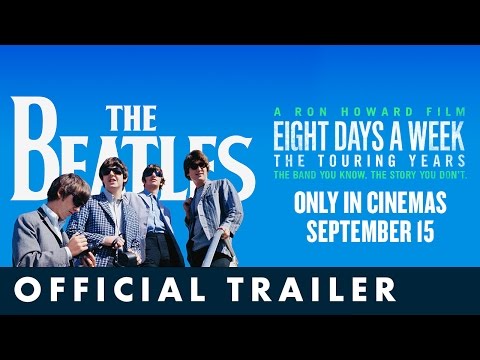 Yeah, yeah, yeah! If the reviews of Inferno have been annoying you then be aware that another Ron Howard film is still hanging around in a few cinemas and it's a critically acclaimed banger. The director approaches the Beatles from a slight angle — focussing on their live years — and thus discovers mildly fresh ways of seeing the band. Hugely recommended,
5. THE MISSING (2003)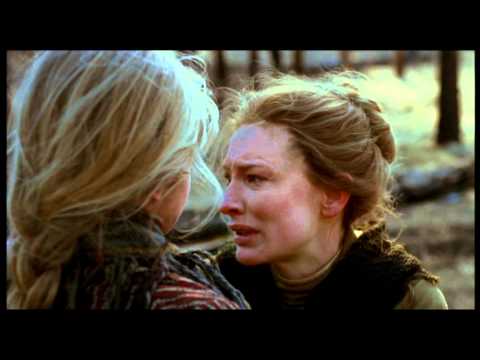 Surely the most underrated film in Howard's career, this 2003 western stars Tommy Lee Jones and Cate Blanchett in a sprawling adaptation of Thomas Eidson's novel The Last Ride. Featuring a hunt for Blanchett's captured daughter, the brutal film wears familial connections to The Searchers with much pride. Fine juvenile performance from Evan Rachel Wood.
4. SPLASH (1985)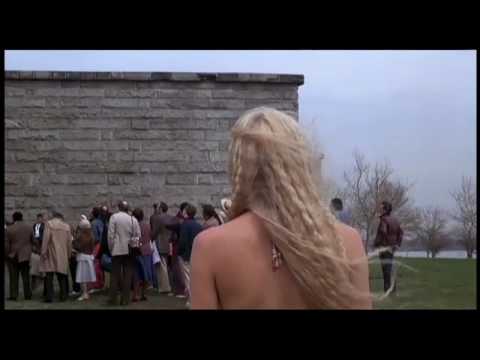 So many beginnings in this endlessly fecund comedy concerning a bumbling bloke who falls for a mermaid. Tom Hanks and Daryl Hannah were both confirmed as proper movie stars. After two modestly successful features, Little Ronnie Howard now looked to be a director to be reckoned with. (The massive Cocoon followed to confirm the impression.)
3. APOLLO 13 (1995)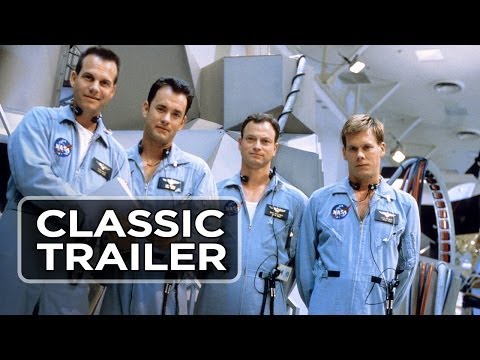 One of the greatest ever celebrations of the things we really, really like about America: ambition, optimism, ingenuity. Tom Hanks feels like the only man who could play astronaut Jim Lovell. That bit where they wait for the men to make contact after breaking the Earth's atmosphere confirms that you can generate tension even when everyone knows what's going to happen.
2. FROST/NIXON (2008)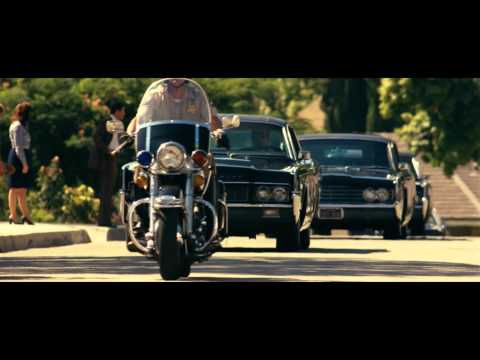 Ron Howard never seemed like an obvious choice to direct a film version of Peter Morgan's play concerning the interviews between Richard Nixon and David Frost, but his uncomplicated approach proved suitable to the dense material. Michael Sheen balances ego with smarts as Frost. Frank Langella droops tragically as Nixon.
1. RUSH (2013)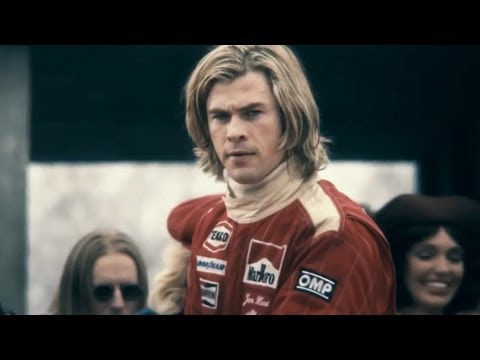 How gratifying it is to put two films from the last decade at the top of our list. Howard's gifts as a storyteller are, it seems, undiminished by the passing years. This cracking 2013 film details the rivalry between James Hunt and Nikki Lauda with enormous energy and a great deal of wit. Obviously we do get some fetishisation of the 1970s. That's the rule when approaching this decade, but who can complain when Chris Hemsworth makes such a charming rogue of Hunt. Daniel Brühl is equally good as the uptight Lauda. Depressingly, the film was a relative commercial flop. Rush made around $90 million. The awful Da Vinci Code made $760 million a full six years earlier. There's no justice in the world.
Comment on Screenwriter at the author's Twitter account: @donaldclarke63