Ten excellent Irish accents by "overseas" actors
As an accompaniment to today's whiney column, we mention a few actors who've got it right
In today's column, I note the wavering accent brandished by Mark Strong — as none other than Conor Cruise O'Brien — in this week's The Siege of Jadotville. We've been here before. But it's always worth ploughing over this wretched territory. My belief is that movie accents are better than they used to be, but foreign actors — particularly Americans — do keep hovering round the twinkly fantasy noise we associate with Lucky Charms commercials.
Anyway, it's only fair to acknowledge those actors who get it right. The unsurprising news is that, with a few exceptions, it's our neighbours across the Irish Sea who still do the best work in this area.
Let me add another excusatory note. Nothing bugs me more than film lists that fail to include anything made before the era of colour telly. Yet that is what I have done here. The truth is that accuracy in accents has improved hugely over the last few decades. You will find good Irish vowels in earlier times (Paul Duane points us towards James Mason in the Reckless Moment, for instance) but even the best directors seemed happy to put up with musical timbres that now set our teeth on edge. Bogart's dire attempt in Edmund Goulding's Dark Victory comes close to ruining a classic weepie.
Anyway…
10. CATE BLANCHETT (Veronica Guerin)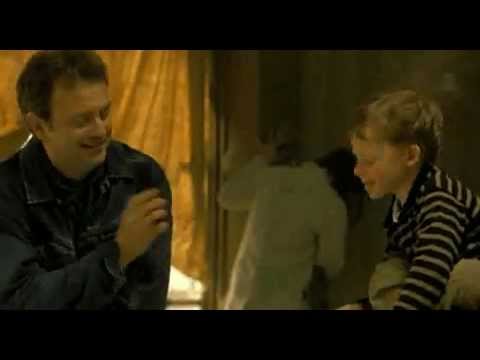 The Australian probably sounded a little posher than the late journalist, but she certainly gets a particular Dublin accent down pat. Joan Allen was far from awful in When the Sky Falls — telling the same story — but there was a hint of deadly twinkle to her performance that Blanchett completely banished.
9. KATE HUDSON (About Adam)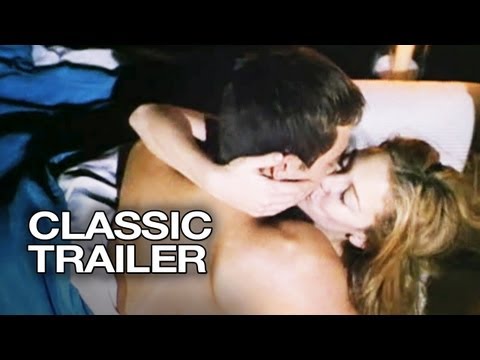 Let me put it this way. I saw Gerry Stembridge's post-boom comedy before the release of Almost Famous and I didn't realise the sparky blonde girl wasn't Irish. Watching again, I am forced to admit that the vowels aren't quite perfect. But, for a young actor, this was a excellent piece of accent work. Goldie should be proud.
8. ANGELICA HUSTON (The Dead and Agnes Browne)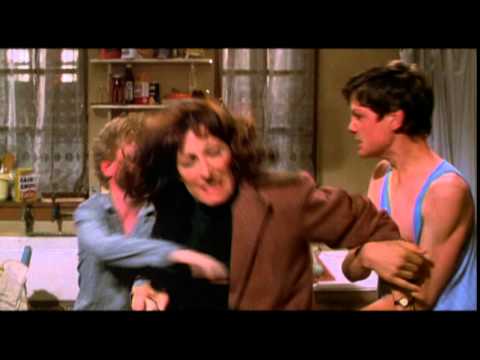 Okay, okay. This is a bit of a cheat. Huston virtually grew up in Galway and, thus, has an an unfair advantage over other rivals in the list. That's true, but, Galway is a long way from Moore Street and she managed that brilliantly in Agnes Browne. Always fun to remind ourselves of the original movie Mrs Browne (with an "e").
7. WILL POULTER (Glassland)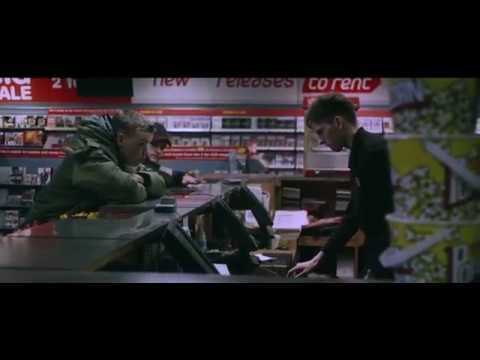 This would be higher if Will — always excellent — were playing a larger part. Without doing very much, the young Londoner steals virtually every scene in which he appears. That's to do with charm rather than vocal technique, but his Dub accent is markedly better than Toni Colette's perfectly serviceable effort.
6. PADDY CONSIDINE (In America)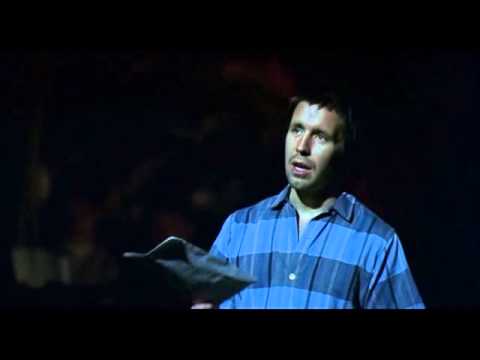 This mischievously chosen clip says it all. "Acting is about more than accents". True enough, but the viewers can relax if the actor seems comfortable in a foreign voice. From the West Midlands, Considine is entirely in control of his Dublin accent throughout Jim Sheridan's sentimental film. Samantha Morton is also excellent and should share this spot with Paddy.
5. JAMES MCAVOY (Inside I'm Dancing)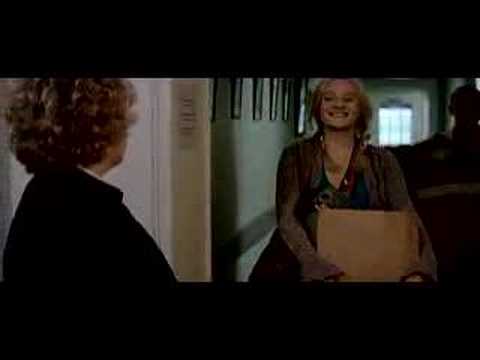 Inside I'm Dancing? Oh God, that title. Anyway, McAvoy turn as a disabled man in Damien O'Donnell's serious comedy allowed the Scottish actor to show his gifts for vocal gymnastics. Again, very few people would know they were watching an actor from another country.  McAvoy also played a posh bloke from Limerick in Becoming Jane, but that fellow had  apparently lost his accent.
4. JUDI DENCH (Philomena)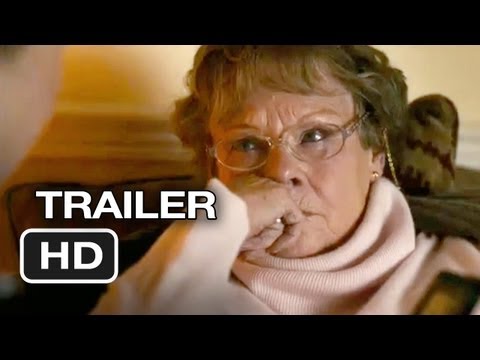 Oh this reminds me. I've forgotten Julie Walters in Brooklyn and Titanic Town. Both actresses had, of course, Irish mothers and no doubt drew on their childhoods when creating character from the old sod We should remember, however, that Dench's mum was a Dublin Protestant. She manages a very different accent as the rural mum betrayed by the church.
3. MAGGIE SMITH (The Lonely Passion of Judith Hearne)
Her near contemporary Vanessa Redgrave has been doing the same dreadful American accent for half a century, but Dame Maggie has worked harder at her vocal technique. In Jack Clayton's film of Brian Moore's sombre novel she hits faded Dublin grandeur perfectly. (Belfast in the book, as I recall).
2. DANIEL DAY LEWIS (My Left Foot, In the Name of the Father and The Boxer)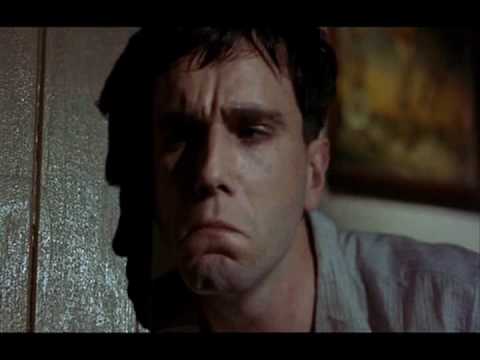 "But isn't he Irish?" you yell. I believe he carried the passport and his dad was certainly Irish, but he didn't spend any significant time in the country as a child. Look at Pierce Brosnan. He lived in Navan until he was 12 he can't do an Irish accent to save his life. Anyway, Jim Sheridan found his muse with Day-Lewis and the actor offered perfect northern and southern accents in a trio of films.
1. ANDREA RISEBOROUGH (Shadow Dancer and Never Let Me Go)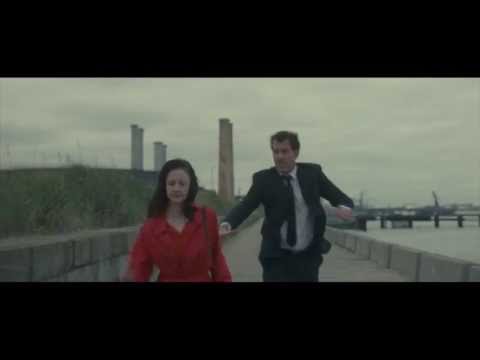 No, listen to me. Riseborough — raised around Newcastle-upon-Tyne — is not an obvious person to place at number one in such a list. But, out of nowhere, she delivered two perfect, very different Irish accents in Mark Romanek's Never Let Me Go and James Marsh's Shadow Dancer. There are, perhaps, few accents harder to perfect than Northern Irish. (Consider Mickey Rourke being terrible in A Prayer for the Dying and Billie Piper being erratic in Penny Dreadful.) In Shadow Dancer, Andrea manages the eccentric swerves without — unlike so many — overdoing the "how now brown cow" sounds. Quite uncanny.
Comment on Screenwriter at the author's Twitter account: @donaldclarke63