The Young Offenders scores biggest Irish opening of the year
Canny marketing and an adorable comic pairing converts to serious coin for the Cork comedy
The golden year for Irish film isn't over quite yet. After terrific performances by A Date for Mad Mary, Viva and Room, Peter Foott's The Young Offenders has scored the largest opening for an Irish film so far in 2016. The picture took $202,000 over the weekend (including previews) and is on its way to becoming a genuine cult. It couldn't quite catch Bridget Jones's Baby, but it hammered that other millennial throwback, Blair Witch.
This is a delightful triumph for Foott, who has been doing good work undercover for the last decade. Patrick O'Neill, managing director of Wildcard Distribution, which put the film in cinemas, commented: "We're absolutely delighted that audiences have embraced The Young Offenders so enthusiastically.  It's been a brilliant year for Irish film so for The Young Offenders to have the highest opening is a huge achievement.  Congratulations to Peter and all the team behind the film who worked so hard on creating something really special."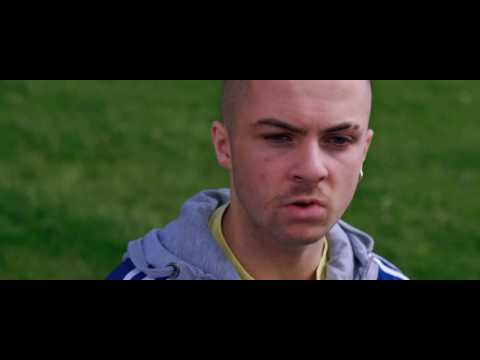 How did they pull it off? Yes, the film had a great launch at the Galway Film Fleadh where it shared the audience prize with A Date for Mad Mary (still playing to good houses). True, it got fine reviews in most places. But we have seen plenty of Irish films that achieved those feats and then died a death at the box office. Marketing does matter. Wildcard and Limelight Commincations, the film's PR company, got the stars, Alex Murphy and Chris Walley, in all the right places (including on the cover of the Ticket). Recommendations from the likes of Graham Norton also helped a good deal.
One other factor can't be ignored. There was a time when an atmosphere of underperformance hung over Irish cinema. Punters got burnt by something that didn't quite work and approached the next domestic release with suspicion. There are still terrible, terrible Irish films (we'll name no names), but the feeling now is that no special pleading is needed to get an Irish release into a commercial cinema. The Young Offenders is the sort of film that profits from word of mouth. Not everybody has liked it. But those that have been swept along have tended to become evangelical about it. It's quotable, boy. So we will hope to see it grow and prosper over the next few weeks.
But will it play overseas? This is a tricky one. The word I'm getting is that it will screen at the London Film Festival without subtitles. I applaud this decision but — now, don't bellow Corkonians — the accents will, I suspect, prove very tricky for English audiences. Lord alone knows what they'll make of it at at the Fantastic Fest in Texas later this week.
Now, lets get the other great discovery of Fleadh 2016, Tom Ryan's Twice Shy, into cinemas as quickly as possible. You'll love it. I am telling you.
Comment on Screenwriter at the author's Twitter account: @donaldclarke63