Ten films we expect to see in competition at Cannes
We are a day away from the announcement of the Cannes lineup. We take a stab at guessing what will be up for the Palme d'Or.
We know too much about everything these days. With information spilling out across the digital ether, surprises are rarer when it comes to awards season and the programmes for major festivals. Still, Cannes always offers a few minor shocks. Last year we would have bet the farm on both High Rise and Sunset Song making it into competition. Yet there they were not in a poor Cannes for British cinema. There is also a chance that something nobody thought was ready will make an appearance. Don't forget the unexpected inclusion of Foxcatcher two years ago. We will know on Thursday morning when Thierry Frémaux announces the line-up in Paris.
We are focussing on the main competition here. We already know for certain that Woody Allen's Cafe Society will be at the festival and we are all but certain that Steven Spielberg's The BFG is to unspool there, but Allen never competes and The BFG sounds very much like a second-week out-of-competition treat (that's to say the Inside Out slot). A few of the films that Cannes was really praying for seem to have drifted. Martin Scorsese's Silence was marked down as the studio highlight as long ago as last year, but it looks as if it won't premiere until the Toronto/Venice/Telluride trifecta in the autumn. Cannes would also love to have got its hands on Lucretia Martel's epic Zama. Ms Martel is one of South America's finest directors and the organisers would savour the opportunity to pass the Palme onto a woman (for only the second time). The ball is in your court, Ms Andrea Arnold.
There are generally 22 to 25 films in competition. So, if we've guessed right here, we've got nearly half. Obviously, we haven't guessed right, but there you go.
JULIETA (PEDRO ALMODOVAR)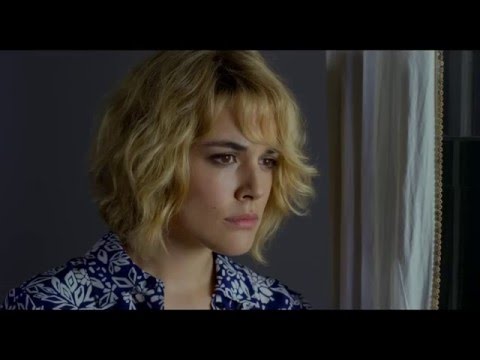 "But this has already premiered, Donald. You're an idiot!" I hear you say. True enough, rude person. But Cannes are forgiving when a film opens in its home territory first. The latest from Pedro Almodóvar — currently squirming about tax arrangements — has opened in Spain to strong reviews. Were it to win it would be the first movie to do so after premiering elsewhere since The Son's Room in 2001. A proposed release in Mexico on May 6th does worry us a bit.
IT'S ONLY THE END OF THE WORLD (XAVIER DOLAN)
Oh, he is an annoying young man. This will be the sixth film from the 27-year-old French-Canadian and to date every one has been worth savouring. The latest Dolan stars Gaspard Ulliel, Nathalie Baye and Marion Cotillard in the story of a fraught family reunion. He has already won a top prize here (and had the odd huffy fight with the organisers). The film seems to be ready. Looks like a goer.
THE UNKNOWN GIRL (JEAN AND LUC DARDENNE)
So, can the Dardenne brothers jointly become the first people to win the Palme d'Or on three occasions? Their form hasn't slackened yet. So that seems like a very live possibility. The latest from the jolly Belgians (no joke, they're a riot in person) stars Adèle Haenel in the tale of a doctor obsessed with an unknown patient who died after refusing surgery. Sounds tasty.
AMERICAN HONEY (ANDREA ARNOLD)
Cannes helped make Arnold's name when Red Road debuted here in 2006. Since then she has triumphed with Fish Tank and the underrated Wuthering Heights. Her first American film stars Shia LaBeouf and Arielle Holmes as members of a crew selling magazines from state to state. As you can see from the snap of Sasha Lane above, our own Robbie Ryan is back behind the camera.
NERUDA (PABLO LARRAIN)
What a year Larrain is having. His troubling The Club has just opened to mostly positive reviews. At the end of 2016 we expect to see Jackie, his take on the aftermath of the JFK assassination starring Natalie Portman as the first lady, compete in awards season. Cannes seems certain to premiere his study of the Chilean government's hounding of legendary Communist poet Pablo Neruda. Gael Garcia Bernal is the cop on his tail. Unlikely to be confused with Il Postino.
ELLE (PAUL VERHOEVEN)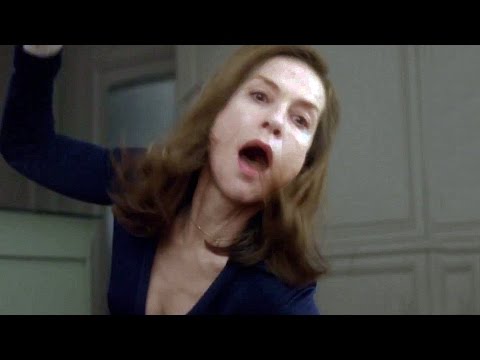 He hasn't gone away you know. The latest from the Dutch oddball — whose eccentric early work has been overshadowed by later Hollywood bombast — stars Isabelle Huppert as a woman who, after being assaulted in her home, sets out to track down the assailant. We imagine trigger warnings should be issued to just about everyone. Huppert and Verhoeven? What a combination.
PATERSON (JIM JARMUSCH)
We began to worry that Jim was disappearing up some sort of back passage with the indifferent The Limits of Control, but he kicked his way back into the action with Only Lovers Left Alive, which brightened the last few days of Cannes in 2013. A glance at the synopsis suggests that Paterson might be another low-key affair. Adam Driver plays a bus driver in Paterson, NJ, who is also named Paterson. Yes, Driver is a driver called Patterson in Patterson. You spoil us, Jim.
THE HANDMAID (PARK CHAN WOOK)
Well this is an interesting idea. After the superb Thirst and the fitful Stoker, the Korean director offers us a period drama "inspired" by Sara Waters's great novel Fingersmith. That's quite a combination. Many feel that Park is owed a Palme after Oldboy lost out (much to the annoyance of jury president Quentin Tarantino it is said) to Michael Moore's blowhard rant Fahrenheit 9/11.
THE LAST FACE (SEAN PENN)
Come on. You're telling me it's nearly 10 years since Penn's last film. I wasn't sure about Into the Wild, but that picture did offer further confirmation that Penn was no dilettante. He knows his way around a camera and he knows how to handle actors. The Last Face stars Charlize Theron, Javier Bardem and Adèle Exarchopoulos in a tale concerning relief workers in Africa.
THE SECRET SCRIPTURE (JIM SHERIDAN)
Okay, okay. We admit that we are playing a bit of a homer here. Jim doesn't have any great history with Cannes and, with the US distributors in a state of economic meltdown, he may prefer to hold on until the autumn. But the adaptation of Sebastian Barry's novel concerning an old woman recalling her eventful life looks to have sweep and it will certainly offer stars for La Croisette. Vanessa Redgrave, Rooney Mara, Eric Bana and Jack Reynor are all among the cast.
ALSO LIKELY IN COMPETITION: Family Photos (Cristian Mungiu), Sweet Dreams (Marco Bellocchio), Heart (Katell Quillévéré), I, Daniel Blake (Ken Loach), Slack Bay (Bruno Dumont), Untamed (Amat Escalante), After the Storm (Hirokazu Koreeda), Voyage of Time (Terrence Malick), Eternity (Tran Anh Hung), Loving (Jeff Nichols).