Cannes 2016 poster arrives as gossip about programme firms up
Oh, look at this nice shot from Godard's Le Mepris.
Oh this is rather nice. The good folk at Cannes have broken with a recent trend for putting movie stars on their poster to plump for a heavily tinted still from Jean-Luc Godard's Le Mepris (1963). It's a very different image to those shots of Ingrid Bergman and Marcello Mastroianni that decorated the lamp posts and marquees in recent years. As ever, we also received an impressive lump of eccentric text explaining the choice. Here's an excerpt:
"So it is Michel Piccoli who in 2016, from the roof of the famous villa designed by the writer Curzio Malaparte, will open the red carpet for the 69th Festival de Cannes. It's a symbolic choice, since this film about the making of a film – regarded by many as one of the finest ever made in CinemaScope (the Piccoli/Bardot pairing along with Fritz Lang, Raoul Coutard's cinematography, Georges Delerue's music, and so on and so forth) – had such a considerable impact on the history of film and cinephilia."
I couldn't have put it better myself. The image on the poster is inescapable when you are at the event. Hence the excitement that greets this unveiling every year. We are looking at the Mediterranean in the film, but from a different angle to the view offered on the balcony of the Palais. The famous house in Le Mepris, designed by Adalberto Libera's  for the writer Curzio Malaparte, can be found not far from Capris.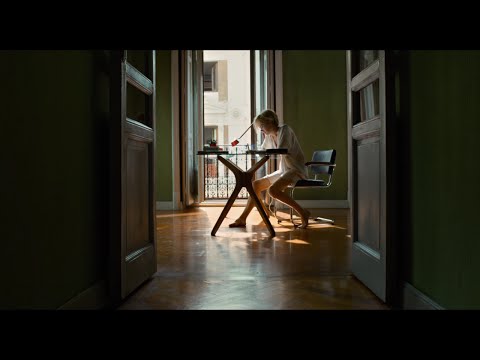 Meanwhile gossip has been circulating about what films we should expect to see. The bad news is that Martin Scorsese's Silence, which had been inked in for about a year, is now said to be some way short of completion. It is whispered that Steven Spielberg's The BFG will be there and, unlikely to compete, sounds like the sort of film that might open the event. Then again, last year they shocked us all be abandoning the recent habit of launching with a mainstream movie to give us Emanuelle Bercot's low-key Standing Tall. So, who knows?
We hope to see Ruth Negga alongside Joel Edgerton in Jeff Nichols's Loving, true story of the persecution of a mixed-race couple in 1950s Virginia. Woody Allen, who never allows his films to compete, should be there with Cafe Society. Andrea Arnold's American Honey, Paul Verhoeven's Elle, Tran Ahn Hung's Eternity and Cristian Mungiu's Family Photos look like more likely candidates for competition.
Interesting news comes of rave Spanish reactions to Pedro Almodovar's Julieta. Cannes will sometimes allow films into competition if they have premiered in their home country — and the director is a person of distinction — but tends to be less generous if they have opened elsewhere. There is talk of an opening in Mexico, but that may well vanish. If (and I know there are acres of "ifs" here) Julieta were to win it would be the first non-premiere to triumph since The Son's Room 15 years ago. Top movie oddsmaker Neil Young has installed the film as ante-ante post favourite at 7/2. Brave man.