The Dublin Film Critics Circle goes for Inside Out
Elsewhere, there were victories for Brooklyn, Queen of Ireland, I Used to Live Here and Tangerine
Operating to Irish release schedules, the Dublin Film Critics Circle is blissfully excluded from banal chatter about awards season. Why, we even delayed our voting long enough to allow reviewers to see that Star Wars film (which *spoiler alert* duly crept into a few categories). Still, you may be interested to note the Irish critics veering away from their US counterparts' awards. The rising force in such competitions, Mad Max Fury Road, did very well indeed, but it was pushed into second place by the delightful Inside Out. This is the first time in the awards' 10-year history that an animation has topped the chart (though I think Up may have come second to Let the Right One In in 2009).
What else? We were delighted to award Jordanne Jones, the brilliant star of I Used to Live Here, our domestic breakthrough award. Isn't it cool that she shares breakthrough honours with Daisy Ridley from that little space film? We also extended a hand to Kitana Kiki Rodriguez and May Taylor from the brilliant Tangerine. Note how so many of the featured releases focussed on female protagonists: Carol, I Used to Live Here, Mad Max Fury Road, A Girl Walks Home Alone at Night, Tangerine, Star Wars: The Force Awakens, Brooklyn and Inside Out itself. Obviously, we shouldn't need to point this out. But there have been years when this would have been far from the case.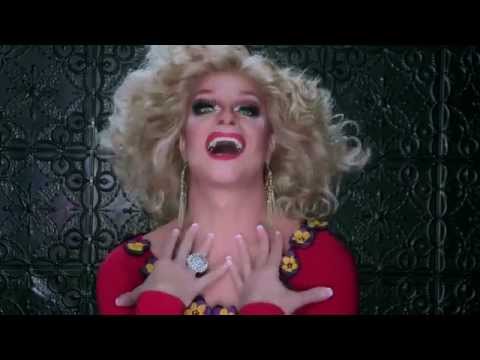 It is not altogether surprising that Brooklyn, current awards magnet, won best Irish film, but note that Queen of Ireland, Conor Horgan's study of Panti Bliss, managed to tie for the gold medal. As we have noted in this place, Queen of Ireland is the best reviewed film (from any nation) in Ireland this year. So we would be surprised if it hadn't registered strongly. Also scoring well were Song of the Sea, Older than Ireland, I Used to Live Here and The Lobster. Now, here's a question. Would The Lobster have fared better if it had been a bit more Irish? With significant domestic investment, a domestic production comedy, filmed entirely in the country, Yorgos Lanthimos's film certainly qualifies as a co-production. But I suspect some voters balked when presented with the option of rewarding a film by an Irish director. Just a thought. (For the record, I voted it number one in this race.)
One more thing. Early on, to be inclusive, we settled on an eccentric ordering system that we have decided to stick with despite frequent objections. However many films tie for number one, the next placed film(s) remain(s) in number two. And so on down the list. We know it doesn't make mathematical sense. But we like the idea of having our own odd traditions.
Thanks again to our own Tara Brady, president of the DFCC, for doing all the tedious maths. The Circle comprises full-time professional critics working in the capital.
THE DFCC AWARDS 2015
Best Film
1 Inside Out
2 Mad Max Fury Road
3 Carol
4 The Tribe
5 Birdman / A Girl Walks Home Alone At Night / Ex Machina / Star Wars: The Force Awakens / Tangerine
Best Irish Feature
1 Queen of Ireland / Brooklyn
2 Song of the Sea
3 Older than Ireland
4 I Used to Live Here
5 The Lobster
Best Documentary
1 Queen of Ireland
2 Amy
3 Red Army
4 Best of Enemies
5 The Wolfpack, The Look of Silence
Best Actress
1 Julianne Moore (Still Alice)
2 Rooney Mara (Carol)
3 Saoirse Ronan (Brooklyn)
4 Charlize Theron (Mad Max Fury Road) / Emily Blunt (Sicario) / Lily Tomlin (Grandma)
5 Nina Hoss (Phoenix)
Best Actor
1 Michael Fassbender (Steve Jobs)
2 Oscar Isaacs (A Most Violent Year)
3 Steve Carrell (Foxcatcher)
4 Matt Damon (The Martian) / Paul Dano (Love and Mercy) / Tom Courtenay (45 Years) / Michael Keaton (Birdman)
5 Viggo Mortensen (Jauja)/ J K Simmons (Whiplash) / Colin Farrell (The Lobster)
Best Director
1 Alejandro González Iñárritu (Birdman)
2 Todd Haynes (Carol)
3 Myroslav Slaboshpitsky (The Tribe) / Peter Strickland (Duke of Burgundy)
4 Sean Baker (Tangerine)
5 John Crowley ( Brooklyn) / J.J. Abrams (Star Wars The Force Awakens)
Breakthrough International
Daisy Ridley (Star Wars The Force Awakens) / Kitana Kiki Rodriguez and Mya Taylor (Tangerine)
Breakthrough Irish
Jordanne Jones (I Used to Live Here)