Will Star Wars: The Force Awakens become the biggest film of all time?
The bookies have stopped taking bets, but I think the title will be beyond even this behemoth
We are just a few hours away from the first press show for Star Wars: The Force Awakens. A lot people are very excited. A lot are uninterested. A fair few are excited and are pretending to be uninterested. I guess I'm looking forward to it. I well remember seeing the first one as a teenager and, while thinking it inferior to A Bridge Too Far (the previous week's film), felt it would do well enough to be going on with. And it has, indeed, gone on.
The statistics concerning advance sales for the seventh film in the cycle are stunning. A month before The Force Awakens opened it had already taken in $50 million. It has grabbed over £500,000 at the UK chain Odeon alone. It has been reported that, despite 5,000 screening across the opening weekend, Odeon can, on the first day, offer punters tickets only for the 3.00am and 6.00am screenings.
With all this in mind, it is easy to understand why Paddy Power has stopped taking bets on Star Wars The Force Awakens breaking the most important box office record. "Odeon is to become a 24-hour operation ahead of the launch of Star Wars: The Force Awakens – which we expect to become the biggest film of all time, " Andy Edge, commercial director at Odeon UK & Ireland, tells us. Surely, nothing can stop it.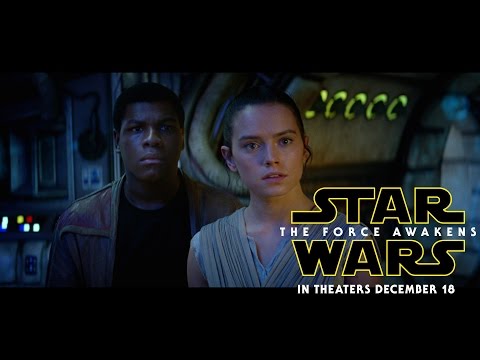 Well, hold on a moment. The bookies are notoriously unreliable when it comes to novelty bets. The moment money moves heavily in one direction they panic and withdraw the offer. This happened, for example, last year with the Cannes Palme d'Or. It's a tiny, tiny part of the bookies' business, but they'd rather not lose money on it all the same.
Let's walk through this slowly. When it comes to the all time box-office chart, we find a sort of hyper-elite Cameron Class sitting a top a huge array of plebs. Astonishingly, the third biggest film of all time is this year's Jurassic World with $1.67 billion. The second biggest, Titanic, is half a billion ahead of that. The biggest film of all time, Avatar, is over a billion ahead of Jurassic World with a terrifying €2.78 billion. Yes, inflation has continued since Avatar was released in 2010, but it has not been that furious and, don't forget, with 3-D subsidies, ticket prices for Avatar were above the average five years ago. True, anticipation is rampant. But there is no way that expectation alone can propel The Force Awakens past  Avatar. Those figures require the phenomenon to last way past the opening week.
Avatar was a strange beast. The film was sold on its technical advances as much as its story. Punters felt they were being prematurely welcomed into the future and pressed their friends into taking the same ride. Star Wars The Force Awakens will need to to generate such strong word in its first screenings that it brings in the unconvinced and persuades the partly convinced to come back a second (or third) time. Just let those figures soak in again. You need to add on nearly two-thirds of Jurassic World's total to bring the biggest non-Cameron release's haul up to that of Avatar's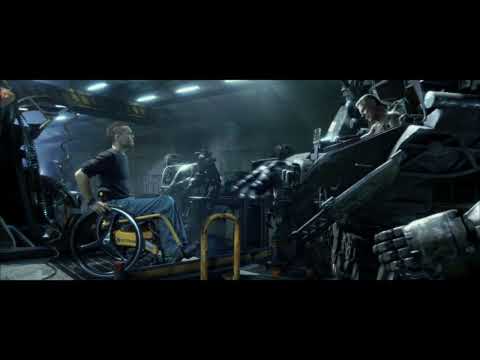 The big unknowns here are the new markets. The rise of China has made almost anything seem possible, but Avatar was one of the films that broke that territory, making $200 million of its haul there. So that doesn't really help the argument. Look at it whatever way you choose, the figures don't quite add up. If I were at Paddy Power, I'd be happy offering 3/1 on The Force Awakens taking the top spot.
Obviously, the people at Disney know this. So, the question remains: what does The Force Awakens need to do to satisfy reasonable expectations? Well, the word "reasonable" scarily applies here. A recent article at E! argues that J J Abrams's film needs to take in $1.5 billion to avoid embarrassment. It sounds like it's asking a lot for a film to be close to the fourth biggest of all time merely to avoid embarrassment. It should be an absurd ask. But, being realistic, I think The Force Awakens needs to make more than $1.669 billion to avoid red faces. Why? Because that's what Jurassic World took in. If we knew one thing going into 2015 it was that Star Wars The Force Awakens was going to be the biggest film of the year. Jurassic World queered the pitch by taking way more than even the wisest pundit guessed. Now The Force has to follow suit.
If Disney care to be relieved by me, they will be pleased to hear that I think it very likely they'll hit that target. It seems more than possible, indeed, that the film will get past Titanic worldwide (and quite likely in the US market). But Avatar looks like A Bridge too Far. Did you see what I did there? A Bridge too Far? Oh please yourselves.