The Five best Agatha Christie adaptations
For the 125th anniversary of the crime queen's birth, we identify five classic mysteries made for the cinema.
In one sense, Agatha Christie, who was born 125 years ago today, could hardly be more respectable. When holidaying in the Norfolk Broads (or wherever) during the mid-1970s you could always expect to happen upon a pile of her novels in the unused box room. Despite devoting herself to murder, Dame Agatha delivered the very definition of the "comfort read". The lower-class cad may have walloped Reverend Drainpipe to death, but that wouldn't be allowed to get in the way of afternoon tea.
In another sense, she remains far from respectable. Later mystery writers such as Ruth Rendell and P D James gained a degree of recognition in the citadel, but Christie was always seen as too darn twee. Whereas the more astringent Patricia Highsmith is worshipped as an awkward saint, Agatha remains a pleasure we are expected to enjoy in guilty gloom. While Hitchcock attacked Highsmith and Almodovar adapted Rendell, Christie adaptations remained largely a TV thing. There are, nonetheless, a handful of cracking films. Here they are.
5. THE ALPHABET MURDERS (1965)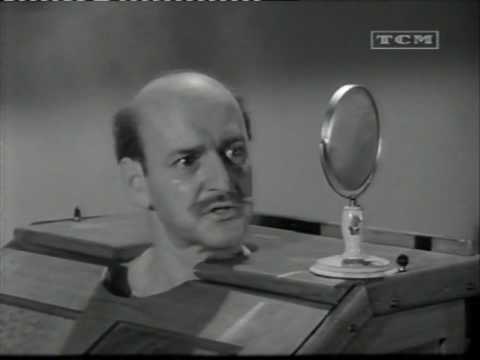 Yes, the great Tony Randall did play a version of Hercule Poirot. Frank Tashlin's take on The ABC Murders has the class of populist strangeness we expect from that original director. Rarely seen on telly, but well worth unearthing. Just check out this whacky interrogation.
4. MURDER SHE SAID (1961)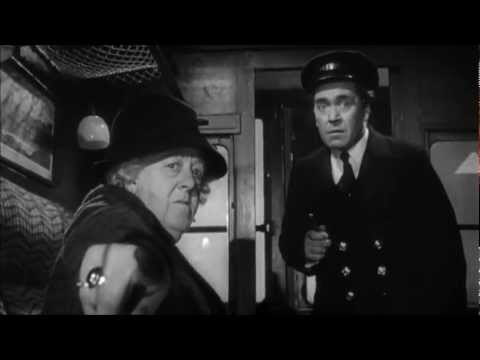 Christie purists will stress that Margaret Rutherford is not nearly insidious enough for Miss Marple. They can go to hell. She is one of my very favourite actresses. The Rutherford Marple films are delightful bank holiday fun. The theme music is a classic. The first one was, of course, based on 4.50 From Paddington.
3. MURDER ON THE ORIENT EXPRESS (1974)
Sydney Lumet's film is one of the great mainstream entertainments of its era. Impeccably classy cast. Gorgeous, soft-focus camerawork from Geoffrey Unsworth. Delicious score from Richard Rodney Bennett. And me must thank Dame Agatha herself for one of the great solutions in mystery literature.
2. AND THEN THERE WERE NONE (1945)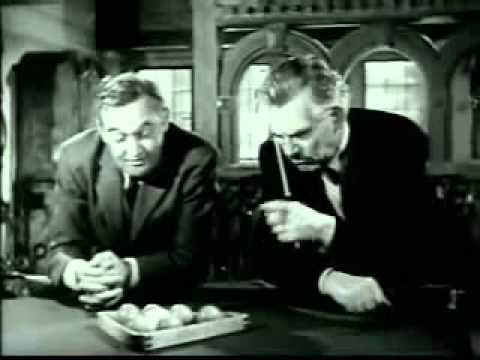 Based on a novel whose original title (also once UK title of this film) we now hesitate to even reference, Rene Clair's terrifically atmospheric film revels in a stock plot that never gets old: a group of strangers vanish one by one while stranded on a remote island. Look to John Carpenter's The Thing for one later variation. Our own Barry Fitzgerald plays Judge Francis J. Quinncannon.
1. WITNESS FOR THE PROSECUTION (1957)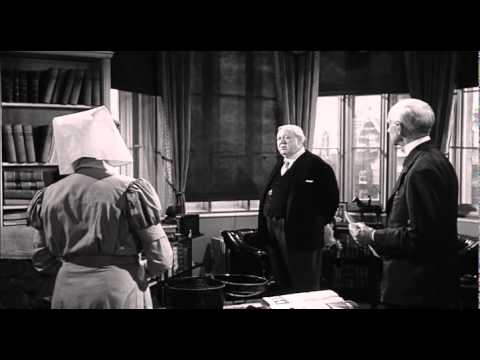 We did not include Billy Wilder's great film on our recent list of the five best ever movie twists. It was, however, probably just outside, at number six. Would I still fall for it now? Probably not. But the film is still a delightful masterclass of character acting. Marlene Dietrich, who appeared in only a handful of movies after this smash, is wonderfully forceful as the wife of a man apparently bang to rights for murder. Charles Laughton is brilliant as the grumpy, brilliant lawyer who, agains the advice of his nurse (Elsa Lanchester, Mrs Laughton in real life), takes on the case and does better than he thought possible. "I'll give ya somethin' to dream about, Mister. Wanna kiss me, ducky?"