50 years, 50 films Vol II : L'Atalante (1934)
Our series travelling through a century of cinema encounters an untouchable experiment in poetic realism.
Eighty years ago, they were still making up the rules as to how this relatively new art form might function (sound cinema was still in its first decade, after all). Jean Vigo mapped out one route with his only feature: a sort of poetic realism that was no less seductive for its grounding in soot, mucky underwear and hard work. L'Atalante was initiially screened to a muted reception, then sliced to ribbons and left under a rock for future generations to discover. A surprising amount of this sort of thing seemed to be going on in French cinema during the pre-war years. Jean Renoir's La Regle du Jeu suffered similar degrees of suppression. Yet both are now among the most revered French films of any era.
Vigo's life was short, but impossibly romantic. It is said that his childhood was spent on the run with his father, a notorious Catalan anarchist named Miguel Almereyda. The older man was murdered when Jean was 12 and the future film-maker was sent to a boarding school under an assumed name. That experience fed into the creation of his hugely adored (longish) short Zéro de Conduite in 1933. The now-legendary L'Atalante followed a year later.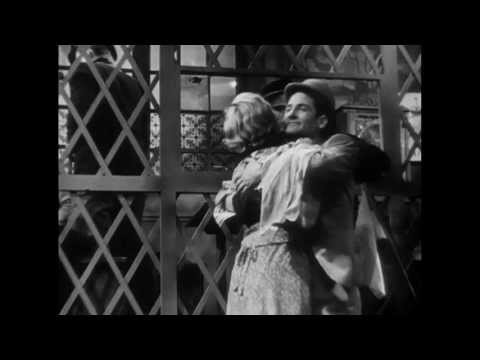 There is barely a story to the film. Jean (Jean Dasté), captain of the L'Atalante, a working barge, marries an uninterested Juliette (Dita Parlo) in a simple ceremony and brings her to the vessel where they enjoy a hurried honeymoon. It doesn't take much of a crowd to fill such a small boat. Crew-member Père Jules is played by the massive (and massively charismatic) Michel Simon — recently triumphant in Renoir's Boudu Saved from Drowning — so there is, already, limited room to swing a cat. Nonetheless, cats abound. Since the rediscovery of l'Atalante after the war, a thousand essays have been written on aspects of its brilliance. The unexpected underwater sequences alone, though brief, push cinema somewhere it hadn't been before. The  waxing nature of the central relationship sets patterns that were later followed by any number of mainstream comedies. Not enough has, however, been written about the cats. In the original script, Père Jules was to have a dog, but, rather sweetly, Vigo introduced the army of moggies as a tribute to his dad, who loved the animals. Anyway, they are among the great cats in world cinema.
L'Atalante travels to Paris and we get an unexpected bottom-up view of less glamorous parts of that city. Jean and Juliette eventually get separated and require the hidden strains of cinematic magic to haul them back together again.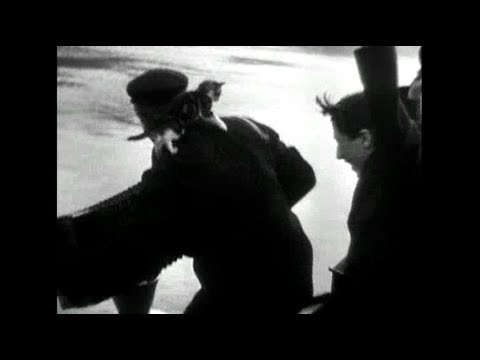 There is no doubt that the doomed romance surrounding the production added to the film's attraction. It could be reasonably argued that L'Atalante killed Jean Vigo. He was suffering from tuberculosis during shooting, but refused to rest or hand on duties to any of his lieutenants until he could no longer stand upright. The final shots were directed by his cinematographer Boris Kaufman — brother to  Dziga Vertov, director of Man With a Movie Camera — and Vigo died in October as the film was playing unsuccessfully in French cinemas.
The story goes that Francois Truffaut, then barely a teenager, saw the film in 1946 without having any grasp of the director's history. "When I entered the theater, I didn't even know who Jean Vigo was. I was immediately overwhelmed with wild enthusiasm for his work," he later said. The earthiness of the images proved to be a huge influence on the Nouvelle Vague when it properly swept forward a decade later.
For all the experiment and innovation on display, L'Atalante still throws out hugely romantic gestures of the old school. Whereas Zéro de Conduite abounded with political subtexts (it was an unmistakable influence on Lindsay Anderson's If….), the later film is hectoring only in its warm, irresistible humanism. Five years before Paris suffered its greatest humiliation, L'Atalante offered a celebration of love, drink, music, dance and human affection. Oh, and of cats. By all means, cats.
For 1934 we also considered It's a Gift, The Black Cat, It Happened One Night, The Thin Man and Twentieth Century. Access the entire series here.