Cannes review of Chronic
Michel Franco's tale of a nurse caring for the seriously ill brings us Tim Roth's best performance in may years
CHRONIC
****
Directed by Michel Franco
Starring Tim Roth, Robin Bartlett, Michael Cristofer, Nailea Norvind, Rachel Pickup, Sarah Sutherland, David Dastmalchian, Christopher McCann
Cannes, in competition, 93 min
Michel Franco has triumphed at Cannes before. In 2012, his searing Mexican drama After Lucia took the top prize in the Un Certain Regard section. The President of the Jury that year was Tim Roth who (a coincidence, I'm sure) returns in this cooler, problematic film concerning the politics of palliative care.
We need not make cracks about Mr Roth's involvement. This is the finest performance in many years for an actor who, too often, is tempted to nibble at the scenery. None of those tendencies are present in his submerged turn as a nurse caring for the seriously ill in some hot southern part of the United States. From the beginning, we are clear that there are mysteries to David. He certainly cares for his patients. But does he care too much? Shortly after losing a woman to what might be Aids, we hear him tell strangers that his wife died of just that disease (she didn't). Now assigned to an architect who has suffered a severe stroke, he begins spending his own money on architecture books and swapping shifts with the night staff. Eventually, the family become suspicious and arrange for his dismissal.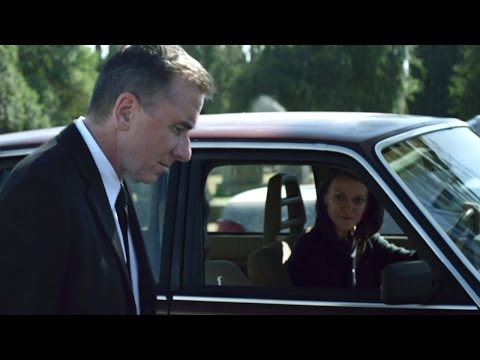 At this stage of proceedings the audience could be forgiven for thinking we may be dealing with some sort of psychopath, but it slowly becomes apparent that David's behaviour springs from a personal tragedy and is unlikely to lead to any serious malpractice.
Roth takes the opportunity to allow mere vapours of his inner turmoil to escape through the efficient, caring exoskeleton. He snaps unreasonably at a member of the staff in his gym for handing him a towel without the plastic wrapping. His furious running regime seems to point towards further attempts at emotional displacement. When he ends up working for an older lady with advanced cancer the opportunity arrives for a mutual release.
Franco builds his story like the most elegant of jigsaw puzzles. There are no clumsy explanations as to where the characters he encounters fit into his troubled backstory. The truth emerges, rather, through enigmatic asides and telling hesitations. Franco spares us little as he employs lengthy takes and a cautious approach to editing. His construction of David's character comes across as a masterpiece of cinematic stealth. Questions are asked about the murky subject of assisted dying, but no broad, simplistic answers are offered. There is also much here about how monied families of the seriously ill can pass emotional baggage onto employees. This thoughtful film will be a spur for debate wherever it plays.
What of the baffling last shot? Well, we won't say anything, beyond pointing out that it left more than a few critics at Cannes in a state of mild fury at what could be seen as artistic betrayal. You must investigate for yourself.