Patrick's Day and The Tribe win at the Cork Film Festival
The 59th event comes to a close with prizes for films by Terry McMahon and Myroslav Slaboshpytskiy
The Cork Film Festival came to a close this evening in the Opera House with the giving out of prizes and much looking forward to a seventh decade. As the curtain came down, James Mullighan, Creative Director, confirmed that the American Academy of Motion Picture Arts and Sciences has confirmed that the festival has been awarded the status of qualifying event for the Oscars. "It is such an honour to achieve this status and the winner of each of these short film awards this year is a worthy recipient of this opportunity. We look forward to supporting them all the way," Mullighan said.
The first Spiorad na Féile — or spirit of the festival — award went the way of Myroslav Slaboshpytskiy's much admired The Tribe. A hit at festivals throughout the world, the Ukrainian film, set among students at a school for deaf children, is already among the most acclaimed films of the year. Mullighan added: "The Cork Film Festival prides itself in celebrating filmmakers who find new and brave ways to tell great stories, and this award is the first of its kind at the Cork Film Festival to recognise exactly that. The calibre of films in this category was exceptional, and The Tribe is a well deserving winner."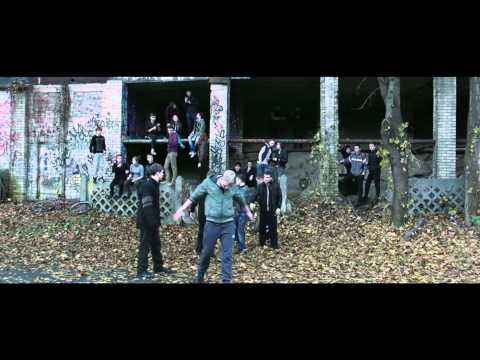 The winner of the audience prize was Patrick's Day by Terry McMahon. The Mullingar director has bounced back from the negative reviews for Charlie Casanova to pick up a clutter of prizes for his second feature. Patrick's Day shared the audience prize at this year's Galway Film Fleadh with Gerard Barett's Glassland. Moe Dunford stars as a schizophrenic young man who falls in love disastrously on the national holiday. It will receive an Irish release early in the New Year.
Tadhg McSweeney, Painter: A Film Portrait, by Dónal Ó Céilleachair won the CorkShorts award. Ali Asgari's More than Two Hours from Canada took International Grand Prix.  Eva Weber's Field Study was selected as the Cork Film Festival's nomination for the 2015 European Film Academy Award. John Hayes's Anywhere But Here won the International Grand Prix.
CORK FILM FESTIVAL AWARDS
The inaugural Gradam Spiorad na Fhéile (Spirit of the Festival Award): The Tribe, Myroslav Slaboshpytskiy (Ukraine).
Grand Prix Irish Short presented by RTÉ Cork: Anywhere But Here, John Hayes
CorkShorts: Tadhg McSweeney, Painter – A Film Portrait, Dónal Ó Céilleachair
Grand Prix International Short: More Than Two Hours / Bishtar az do sa'at, Ali Asgari (Iran)
The Cork Film Festival Nomination for the 2015 European Film Academy Award: Field Study, Eva Weber
Audience Award: Patrick's Day, Terry McMahon
Youth Jury award: 52 Tuesdays, Sophie Hyde