John Michael McDonagh responds to furore concerning that interview
The director of The Guard hits out at "a small section of the Dublin media with an axe to grind".
The director of The Guard and Calvary, John Michael McDonagh, has issued a statement regarding recent comments made in an interview promoting Calvary. Since the video re-surfaced last weekend there has been a great deal of muttering about his attempts to stop that movie being described as an Irish film. "I'm not a fan of Irish movies, I don't find them to be that technically accomplished and I don't find them that intelligent," he said. "So I'm trying to get away from the description of the movie as an Irish film in a way." You can view the interview below. My comments on it for this blog are still online. It is only fair to print the entire statement without further comment.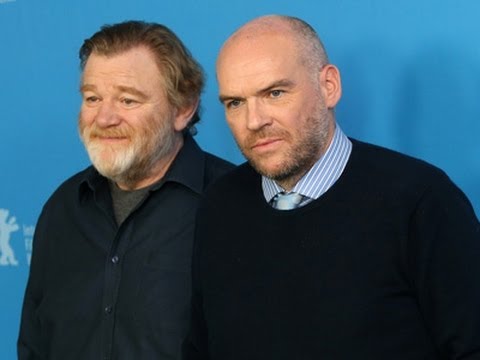 Statement from John Michael McDonagh
The interview I gave to the Associated Press came about during the recent US press tour where I was intentionally trying to position Calvary for an international audience. I didn't want it to be perceived as a small, parochial, "Irish" film. I wanted it to be seen as a universal movie dealing with universal spiritual and philosophical issues. This intention on my part has been wilfully misrepresented by a small section of the Dublin media with an axe to grind. What has been most dispiriting to me, however, is the low-level bigotry that has reared its head in the fallout from the interview. I am an Irish citizen, a child of Irish parents, nearly all my friends and work associates are Irish, and yet because I was born in London I supposedly have no right to comment on Irish film.
I genuinely believe that many Irish films in the past should not have gone into production without better screenplays and without greater preparation on the part of their directors. That is my opinion and I am perfectly entitled to it.
I am very thankful to my casts and crews, and to the Irish Film Board for supporting me in the making of The Guard and Calvary, and I believe the IFB, in return, is thankful to Reprisal Films, Octagon Films and Element Films for delivering two of the most critically and commercially successful films to have come out of Ireland in the last 15 years. Films that have been enjoyed by audiences Worldwide.
That success means the IFB's investment has, and will continue to be, returned with interest, and they can press on with the goal of supporting other filmmakers and creating a financially and artistically viable film industry.