Venice and Telluride Digest
No, we are not in either place. But we've trawled among our colleagues' copy to get the early word on the opening shots in awards season.
At about this time last year, Gravity opened at the Venice film festival to storming reviews. Six months later (it really was that long) it was still fighting with 12 Years a Slave for top honours at the Oscars. So, yes, it's no myth. Awards season really does last for half the year and that half starts now. The critical trifecta used to be the Telluride, Venice and Toronto film festivals. This year we have seen a changing of the guard with the New York Film Festival, which begins at the start of October, grabbing Paul Thomas Anderson's Inherent Vice and David Fincher's Gone Girl. Nonetheless a fair few promising releases have already premiered at Venice and Telluride. Here's the skinny.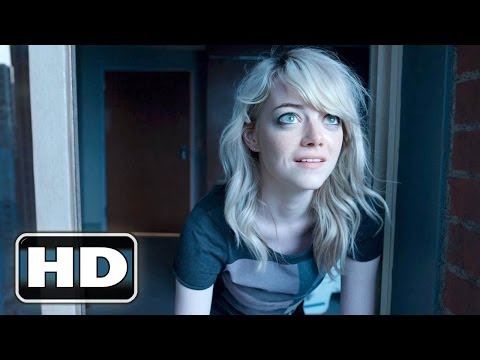 Alejandro González Iñárritu's Birdman opened Venice to universally positive notices. The films stars Michael Keaton as an actor, best known for playing a superhero, who tries to gain respect in a high-browBroadway show.
Peter Debruge at Variety loved it:
"In a year overloaded with self-aware showbiz satires, Alejandro G. Inarritu's fifth and best feature provides the delirious coup de grace — a triumph on every creative level, from casting to execution, that will electrify the industry, captivate arthouse and megaplex crowds alike, send awards pundits into orbit and give fresh wings to Keaton's career."
Whereas Xan Brooks of the Guardian was a great deal more (ahem) guarded in his praise:
"Is it a redundancy to complain that Birdman lacks soul? Maybe so. It's a depthless, self-absorbed film about a shallow, self-absorbed man; jittery and relentless from the first to last gasp."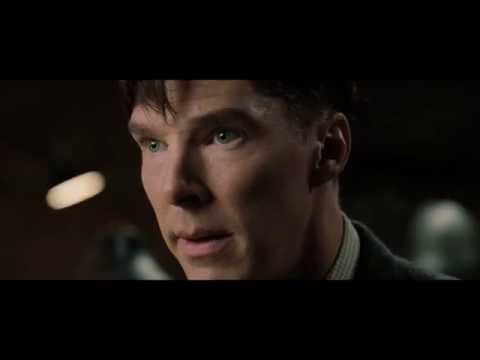 Playing at Telluride, The Imitation Game finds Benedict Cumberbatch essaying legendary mathematician Alan Turing in a study of the efforts to break the Enigma code during the second World War. Cumberbatch gets high praise. The film itself has been received politely. Scott Foundas of Variety notes:
"More than once during the accomplished (but not particularly distinctive) English-language debut for Norwegian director Morten Tyldum ("Headhunters"), you can catch the ghost of the late Richard Attenborough nodding approvingly over the decorous proceedings. And yet so innately compelling is Turing's story — to say nothing of Benedict Cumberbatch's masterful performance — it's hard not to get caught up in this well-told tale and its skillful manipulations."
Michael Nordine at Indiewire says of Cumberbatch's Turing:
"Perpetually stone-faced, he's frequently lost in thought at the expense of those trying to reach him on even the most basic level; it's to the movie's credit that there's no hokey attempt at visualizing his brilliance via superimposed swirls and flashes of light, as is often done in films of this sort."
Our British pals are divided over David Gordon Green's Manglehorn, starring Al Pacino as a lonely locksmith. Robbie Collin at The Daily Telegraph just wasn't having it:
"The sense of a film stalling for time is overbearing. More relevant, though verging on mawkish, are a couple of chance encounters Manglehorn has with a mime artist in a local park. He gets stuck behind the invisible wall, lets go of white balloons, you note the metaphors and move on."
But Xan at The Guardian was eager to get all thumbs raised:
"Pacino's Manglehorn is a subtle master class in neutral shading, with none of the garish flashes that sometimes bedevil his work. The actor's natural tendency is to hit for the fences and crank up the volume, often magnificently (Dog Day Afternoon), occasionally not (The Scent of a Woman). But Manglehorn provides him with a grand late renaissance."
Everyone seems to have decided that Reese Witherspoon is already a lock for a best actress Oscar nomination. Variety's review of Jean-Marc Vallee's Wild does little to dispel such speculation. Justin Chang observes:
"Cheryl Strayed's heartrending 2012 account of her 1,100-mile hike along the Pacific Crest Trail presented no shortage of obstacles en route to the bigscreen, not least in the way it used the great outdoors as the backdrop for a resolutely interior journey. But director Jean-Marc Vallee, screenwriter Nick Hornby and star-producer Reese Witherspoon have met the challenge head-on with imperfect but rewarding results in Wild."
Eric Kohn at Indiewire agrees with the contention that — like The Imitation Game — the movie as a whole isn't quite on a par with its central performance:
"Despite the powerful elements of Strayed's real-life experiences, "Wild" goes out of its way to overstate the built-in sentimentalism. Taking cues from the book, the movie alternates from scenes following Strayed — a hiking novice — struggling through the rough trails under a brutal sun, and flashbacks to the experiences that sent her there."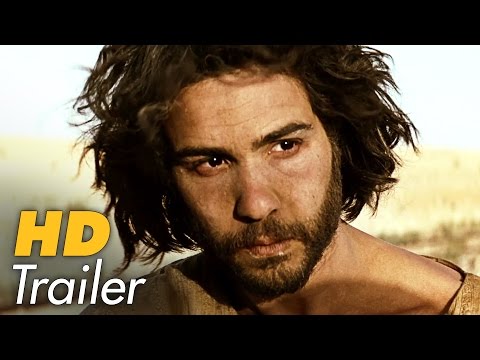 The one great flop so far among awards contenders has been Fatih Akin's The Cut. Much fancied for a Cannes debut, the picture — concerning the Armenian genocide — triggered much chattering behind hands when it was knocked back to Venice. Jessica Kiang of Indiewire offers an unhappy explanation:
"Within all that gossip however, one possible explanation never emerged: that the film would not be very good. Akin's previous films, including such terrific, joltingly energetic, critically lauded and awarded titles as "Head-on" and "The Edge of Heaven" (the first two in a thematic trilogy that "The Cut" is mooted to complete), seemed to put that beyond the realm of possibility. But in truth, it's not not very good. It's close to a disaster."
That said, in a three-star review, Peter Bradshaw at the Guardian was more forgiving:
"It's a big, ambitious, continent-spanning piece of work, concerned to show the Armenian horror was absorbed into the bloodstream of immigrant-descended population in the United States, but it is a little simplistic emotionally, especially in its latter half as the film trudges across America with its hero."
What's going to win the Golden Lion at Venice? Well, at time of writing, the critics had yet to see Roy Andersson's A Pigeon Sat On a Branch Reflecting Existence. That film has got to be a strong contender. Birdman (it's all very avian there) has the wind beneath its wings. But there is every chance that Joshua Oppenheimer's follow-up to The Act of Killing might grab the award. Stephanie Zacharek of The Village Voice describes The Look of Silence thus:
"Oppenheimer has now made a follow-up, playing here in competition, and if it's a far less flashy film than The Act of Killing, it's also a better and possibly more honest one. In The Look of Silence, Adi Rukun, a middle-aged optometrist whose older brother was tortured and killed by the regime, seeks out each of the men who had a hand in the crime — some of them now powerful officials — and confronts them about the event."
Praise indeed. We'll know next weekend. Keep eyes peeled for further digests.