The unstoppable rise of Scarlett Johansson
As Lucy opens to bangs and bucks, we must acknowledge ScarJo as the biggest female star today
This week sees the release of a new film from the Dardenne brothers. That is always an event. The Belgians are better than anybody else at boiling down reality into neat, brilliantly acted fables. So, you should definitely go and see Two Days, One Night, the brothers' latest. Film of the week is, nonetheless, probably Luc Besson's exhaustingly idiotic Lucy. The two films could hardly be more different. One is a subtly drawn, neo-realist drama concerning redundancy, whereas the Dardennes' film is… Ha ha. Do you see what I did there? Anyway, Besson's film is the riotous tale of a drug mule who, after ingesting her haul, ends up becoming superhumanly intelligent. She goes on to take over the universe or something. Few other films this year have been quite such good fun.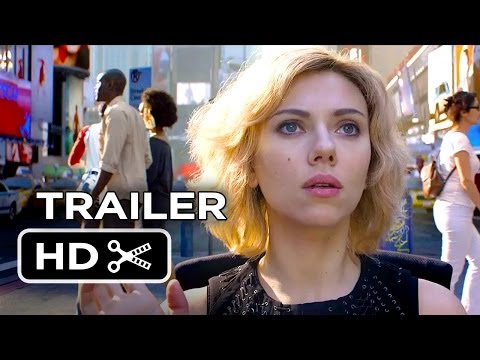 The film's success prompts us to ponder the interesting story of Scarlett Johansson. The adult version has been with us for over 10 years and has not ceased to be famous at any point in that sprawl. Nonetheless, round about the middle of the decade, people were beginning to wonder if Johansson was not in danger of squandering potential. We're talking about the era of The Black Dahlia, The Nanny Diaries and various under-performing Woody Allen films. Hollywood can be enormously cruel to female stars. Many have found themselves unfairly washed-up before 30 has begun to properly loom.
This year has belonged to Scarlett. She cemented box-office appeal in the latest Captain America film and bossed the critics with Her and Under the Skin. Now, the hilarious Lucy has firmed up her place as the right kind of movie star. (We'll leave the SodaStream controversy for another day. Shall we?) Rumours suggest that she will be in the next Coen Brothers film and, rather deliciously, she is set to voice Kaa in Jon Favreau's star-packed take on The Jungle Book. Isn't Kaa a boy snake? Never mind. It's a nice idea. But, in financial terms, the news that really matters is that Marvel, after some shilly-shallying, has announced that it will produce a standalone Black Widow film. As we pointed out a few weeks ago, it doesn't not require any commitment to women's rights to see the sense in such a movie. Money yells! She's still just 29. The world lies before her like a big, erm globe.