50 years, 50 films Vol II: Imitation of Life (1959)
The 1950s end with the last American film by a director whose work summed up the age.
Coming at this backwards, we enter the 1950s just as one of that era's most pungent commentators, the peerless Douglas Sirk, was about to leave Hollywood. The chronological accident is worth savouring. Born as Hans Detlef Sierck in Hamburg, Sirk had been making films since the 1930s, but he remains best known for a series of gorgeous melodrama that skewered the Eisenhower era with joyous enthusiasm. Seek out Magnificent Obsession, All that Heaven Allows and Written on the Wind for sobs and surges.
It wasn't until some time after the director's retirement that Sirk Studies gained series traction in the academy. In recent years Todd Haynes paid delectable tribute in Far from Heaven. Starting out with Superstar, the story of Karen Carpenter told with Barbie dolls, Haynes is familiar with the notion of camp, but that film actually did some good in asserting the seriousness of Sirk's outlook (notwithstanding the fabulousness of Julianne Moore's costumes). These films are about things that matter. There is more political grit in All That Heaven Allows' take on bourgeois complacency than you will find in a dozen hard-hitting monochrome "issue pictures".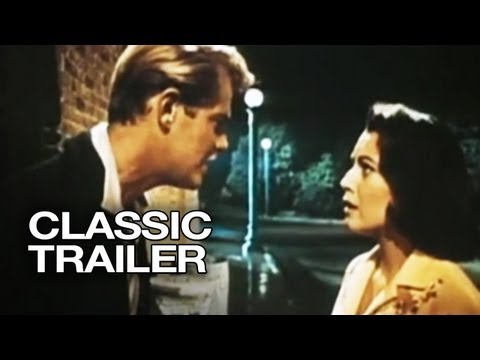 Like Far from Heaven, Imitation of Life has much to do with race. Nobody would approach the subject from these angles today, but the direct association with African-American concerns was, for its day, fresh and brave. Susan Kohner plays Sarah Jane, the daughter of a black maid, who realises she can "pass" for white in a society still very fiercely segregated. Her decision to move through the caucasian world causes great distress to her hard-working mother and, not for the first time, disconcerts an audience expecting some cosy, weepie entertainment. (Top trivia alert. Award yourself a big bottle of something nice if you knew that Ms Kohner later gave birth to Paul and Chris Weitz, creators of the American Pie franchise.)
Of course, the film is principally concerned with a whiter-than-white character. This was 1959 after all. Lana Turner had just emerged from the sort of scandal you expect to encounter in James Ellroy books (indeed, this one is mentioned in a few of those authors novels). Her daughter stabbed Turner's lover, hoodlum Johnny Stompanato to death, but was set free because it was felt the girl was defending her mom from assault. Universal showed solidarity by casting Lana in this lavish — and ultimately very successful — adaptation of a potboiling novel by Fannie Hurst. The book had already been made into a well-made (though borderline racist) film by John Stahl in 1934. But Sirk makes the text his own in a picture that revels in his taste for bold colours and delicious visual contrast. It is easy, surveying the 1950s, to regret the slow vanishing of monochrome, but consideration of Sirk's gorgeous use of colour — thanks, here, to cinematographer Russell Metty — should prove an antidote to any such depression.
Anyway, the mighty Ms Turner plays Lora Meredith, an actress who, early on, meets and takes in a kindly black lady named Annie Johnson (Juanita Moore). She soon becomes maid and confidante. Lora's career prospers. Annie's daughter Sarah Jane (Ms Kohner) and the actress's own child Susie (Sandra Dee) encounter very different problems. There's some delightfully creepy tension between Lora's lover and Susie that, given Ms Turner's personal history, sets all kinds of cacophonous bells ringing. Most things end badly for most people.
Martin Scorsese has a good theory about the "director as smuggler". He argues that many of the best directors sneak subversive ideas in through popular, apparently unthreatening, genres. Sirk is offers some of the most interesting examples of that art in action. This is not because his ideas are so terribly radical — Imitation of Life is about ordinary lies — but because his genre of choice is, on the surface, among the least threatening of forms. We half expect film noirs to have something grim to say about society. Fat melodramas are not expected to do much more than keep us distracted until the soup is ready. After all, the real successors to Sirk's dramas were the genuinely conformist soap operas on television. (Desperate Housewives, created by a gay Republican, has an enormously complex relationship with Sirk's work). By way of contrast, Imitation of Life and its predecessors really poked their noses into the ratty, fetid spaces behind the plush curtains.
After this great film, Douglas went away. He can't have been seriously ill. He lived on for nearly 30 years before dying in Switzerland at the grand age of 87. He lived long enough to be see himself rated with Hitchcock, Hawks and Wilder as geniuses who defined Hollywood in the post-war years. All of which is nice.
For 1959, we also considered Hiroshima, Mon Amour, Rio Bravo, Some Came Running, Some Like it Hot, Pickpocket, Plein Soleil, The 400 Blows, The World of Apu and Room at the Top.