50 years, 50 films Vol II: Vivre sa Vie (1962)
We return due to popular demand. This time we're working back to the beginnings of the medium from 1962.
What do you know? It is almost exactly a year since — in solipsistic honour of the writer's own half century — we began a journey forward through 50 years of film. The original notion was to take the project to the end of that year. Oh well. Various diversions intervened and we ended up pursuing the series until early last month. I am happy to relate that it proved a very popular frivolity. People whined enthusiastically about some choices, but they seemed happy that the thing was in progress. There were even requests for more. We could have started at the beginning and given you a series of second choices, but it is, surely, more interesting to go backwards towards the very beginning of cinema. This will, I admit, require me to do some serious research for the last 10 episodes or so. But, if the previous enterprise was any measure, we won't have to worry about that until Oscar season or thereabouts. As before, this is no sort of definitive list of the best films for each year. It is merely an attempt to drag up one exemplary film that says something about the age.
It turns out that 1962 was a tasty year to restart our trawl. It causes me actual pain — actual pain, Blanche! — to exclude What Ever Happened to Baby Jane? There's more. The Man Who Shot Liberty Valance, The Manchurian Candidate, La Jeteé, Lolita and The Trial all deserve to be in there. This may cause many to turn away in the first episode of the new season, but I did not consider Lawrence of Arabia for a moment. I'm afraid, like David Thomson, I feel "the reputation hovers like the desert sun over the shell of an empty film, one where the interest has evaporated." Sorry and all that. I know you all adore it.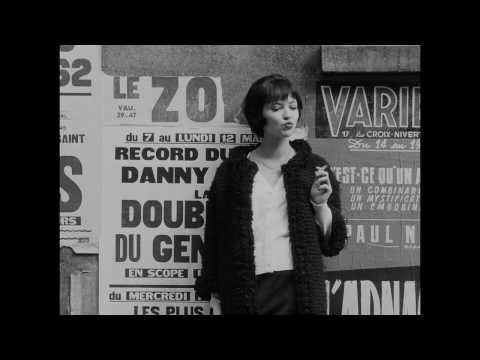 Aware that Jean-Luc Godard somehow failed to make it into our first list, I have plumped for a film that now looks like the first of that director's genuine masterpieces. Vivre sa Vie stars Anna Karina as a married woman who, after failing to make money in less precarious jobs, ends up working as prostitute in Paris. In some senses the film sees Godard's making a rare engagement with mainstream values. It has a grown-up score by Michel Legrand. It has something like a story. But the picture defies more rules than it honours. Pointing towards a lifetime's enthusiasm for lists and categories, Godard breaks the picture up into 12 tableaux. Nana leaves, Nana goes to the cinema, Nana sits in a café and so forth. There is an awful austerity to that structure, but, unlike the terrifyingly ideological pieces with which Godard closed the decade, Vivre sa Vie is touching and sensual throughout. It's almost as if there's a soft-hearted film struggling to break free from the hard-Marxist exterior.
In later years, we got the sense that the director had become more than a little Monkish. Every time he was tempted towards indulgence he would slap himself down and engage in a little more penance. Two years after Vivre sa Vie, Godard really let himself go with Band a Part. That careering film seems almost entirely unencumbered by guilt and inner-menace. Vivre sa Vie is altogether more slippery. It's a feminist piece that seems inappropriately devoted to the contours of its heroine's pretty face. It's a film about prostitution that can't quite decide what it makes of the commercial exchange at that profession's core.
All those things come together in the famous scene that finds Nana weeping while watching Renée Jeanne Falconetti (herself in tears) meeting her fate in Dreyer's The Passion of Joan of Arc. There are other brilliant sequences in the film: a barroom scene which shoots Karina from behind; the passage in which she watches Jean Ferrat play one of his own songs on the juke box; frequent daring jump-cuts. But the Joan of Arc sequence truly earns the 10-buck word "quintessential". We're all very blasé about this sort of inter-textuality now. But, even with high cinema, it was an unusual business in 1962. What was he up to? Why are we watching some girl watching a film we've already seen? We are still answering that question. What a film. What a career. What a man.