Glassland and Patrick's Day triumph at the Galway Film Fleadh
Strong films from Gerard Barrett and Terry McMahon triumph at another busy festival
Another Galway Film Fleadh grinds to a happy halt. The days shorten and we begin to fear the advance of Awards Season. At this rate it'll be summer soon. Hang on. Where were we?
The prizes for this years Fleadh have just been announced and the top award — that for best Irish film — has been shared between two worthy pictures. After a triumphant screening on Friday night, Gerard Barrett's Glassland always seemed like a winner. The Kerryman's follow-up to Pilgrim Hill stars Jack Reynor and Will Poulter in a tale of alcoholism and bad decisions from west Dublin. "It's a morality tale. It's a film about wrong and right," Gerard told the audience at the Town Hall. We expect to see the film secure distribution beyond these shores.
The prize was halved with Terry McMahon's very original, impressively unsettling Patrick's Day. A significant advance on the directors scattershot Charlie Casanova, the new film stars Moe Dunford — a graduate of  the TV series Vikings — as a schizophrenic man who links up with a depressive flight attendant on our National Holiday. The wild energies of Terry's earlier film have been brought to order, but Patrick's Day retains a clattering fury that is very much the director's own. Full marks to Kerry Fox, who pulls out all the stops to deliver a mother figure who, while just about retaining our sympathy, pulls some scary Medea shapes. We liked it.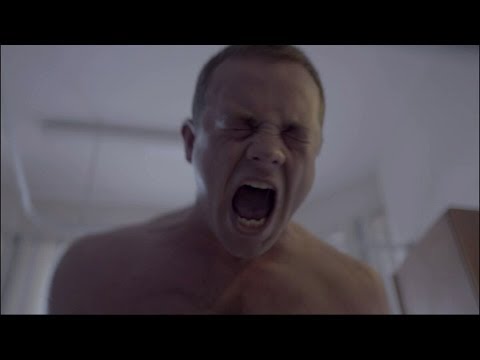 During the festival, Galway Hooker awards — the Fleadh's honorary gongs — went the way of two very different institutions: the great Brenda Fricker, Oscar-winning actor, and the animators from Brown Bag Films. One can hardly argue with either prize.
The best documentary prize was also shared. Aoife Kelleher's One Million Dubliners is a comprehensive examination of the history and traditions of Glasnevin Cemetery. Sinead O'Brien's Blood Fruit studies the refusal of Dunnes Stores workers to sell South African goods during the Apartheid years. Both films had particularly moving screenings at the Fleadh.
There's plenty more where that came from. Peruse the complete list of prizes below and keep an eye out for a fuller assessment of the best Irish releases in Tuesday's paper. Please excuse the slightly skewed formatting below.
THE GALWAY FILM FLEADH AWARDS
Best Irish Feature in association with VOLTA presented by: Gale Wilson
Second place: NOBLE
DIRECTOR : STEVEN BRADLEY
PRODUCER : MELANIE GORE-GRIMES & STEVEN BRADLEY
JOINT WINNERS
GLASSLAND
DIRECTOR: GERARD BARRETT
PRODUCER: JULIETE BONASS & ED QUINEY
PATRICK'S DAY
DIRECTED BY: TERRY MCMAHON
PRODUCERS: RACHEL LYSAGHT & TIM PALME
THE JAMES HORGAN AWARD FOR BEST ANIMATION
SPECIAL MENTION: Marrying the Sea
DIRECTOR: Sarah Walsh
PRODUCER: IADT
WINNER: Fresh Cut Grass
DIRECTOR: Robert Cullen
PRODUCER: Anne Tweedy, Peter Lewis
THE TIERNAN McBRIDE AWARD FOR BEST SHORT DRAMA IN ASSOCIATION WITH NETWORK IRELAND TELEVISION
PRESENTED BY: DERRY O BRIEN
SPECIAL MENTION: Boogaloo & Graham
The Jury would like to give a special mention to this director for his restrained, quiet and ever-delicate treatment of a complex family dynamic amid a difficult and turbulent transition.
Director: Michael Lennox
Producer: Brian J. Falconer
Winner: Rockmount
Director: Dave Tynan
Producer: Michael Donnelly
THE DONAL GILLIGAN AWARD FOR BEST CINEMATOGRAPHY IN A SHORT FILM IN ASSOCIAITON WITH THE IRISH SOCIETY OF CINEMATOGRAPHERS (ISC)
PRESENTED BY:  CHARLOTTE SOMERS AND MICHAEL, JOE AND FINN GILLIGAN
Special Mention for The Swing
The Jury would like to recognise Eamonn Nolan, whose cinematography powerfully expresses the dramatic tension in The Swing.
Winner: D.O.P Patrick Jordan for Volkswagen JoeTHE BEST FIRST SHORT ANIMATION AWARD IN ASSOCIATION WITH CARTOON SALOON
PRESENTED BY: Kate O'Toole
SPECIAL MENTION: Forgot
DIRECTOR: Stephen McNally
PRODUCER: Royal College of Ar
WINNER: A Girl's Best Friend
DIRECTOR: Clare Carroll
PRODUCER: IADT
THE BEST FIRST SHORT DRAMA AWARD IN ASSOCIATION WITH MAZARS
PRESENTED BY: Paul Mee
SPECIAL MENTION: Luke
Director: Conor Hamil
Producer: Joshua Burdon
The Jury would like to give a special mention to this director for his restrained, quiet and ever-delicate treatment of a complex family dynamic amid a difficult and turbulent transition.
WINNER: The Swing
Director: Damien Dunne
Producer: Nora Windeck
THE BEST SHORT DOCUMENTARY AWARD IN ASSOCIATION WITH TEACH SOLAIS PRESENTED BY JOHN FINN
JOINT WINNER
The Sisters
Director: Ailish Sarah Flaherty
Producer: Ailish Sarah Flahert
Inez – A Challenging Woman
Directors: Eimhear O'Neill, Trevor Birney
Producer: Trevor Birney, Susan McKay, Eimhear O'Neill
BEST ANIMATION SEQUENCE IN A SHORT FILM PRESENTED BY: Steve Woods
Special Mention: Somewhere Down the Line
Director: Julien Regnard
Producer: Jonathan Clark
Winner: Vertical Horizons
DIRECTOR: Anita Gaughan
PRODUCER: IADT
THE DON QUIJOTE AWARD IS AWARDED FOR ANIMATION IN A SHORT FILM:  Presented by Susanne Molter
Special Mention: Shoot
Director: Rory Conroy
Producer: Ballyfermott College of Further Education
Winner: Deadly
Director: Aidan McAteer
Producer: Shannon George
Feature Film Audience Awards
Best Irish First Feature in association with Crowe Horwath presented by: Naoise Cosgrove
WINNER:       I USED TO LIVE HERE
PRODUCED & DIRECTED BY: FRANK BERRY
Best International First Feature presented by Kate O'Toole
Second place: RHYMES FOR YOUNG GHOULS
DIRECTOR     :  JEFF BARNABY
PRODUCER   JOHN CHRISTOU, AISLING CHIN-YE
WINNER:  STILL
PRODUCED & DIRECTED BY: SIMON BLAKE
Best International Feature presented by: Kate O'Toole
Second place: THE ENEMY WITHIN
DIRECTOR : YORGOS TSEMBEROPOULOS
PRODUCER  ELENI KOSSYFIDOU
WINNER: OBVIOUS CHILD
DIRECTOR: GILLIAN ROBESPIERRE
PRODUCER: ELIZABETH HOL
Best Irish Feature Documentary in association with HC Financial Advisers presented by:  Hannah Kiely
Second place: A CITY DREAMING
DIRECTOR     : MARK MCCAULEY
PRODUCER: CHRIS MARTIN & ANDREW EATON
JOINT WINNERS
BLOOD FRUIT
DIRECTOR: SINEAD O BRIEN
PRODUCER: NOEL PEARSO
ONE MILLION DUBLINERS
DIRECTED BY: AOIFE KELLEHER
PRODUCER: RACHEL LYSAGHT
Best International Feature Documentary presented by Kate O'Tool
Second place: BRAVE MISS WORLD
DIRECTOR: CECILIA PECK
PRODUCER CECILIA PECK & IMBAL BLESSNER
WINNER:       THE BREACH
DIRECTOR:MARK TITUS
PRODUCER:  SUSAN LA SALLE
Best Human Rights Feature in association with Amnesty International presented by Susanna Rastelli
WINNER: AFRICAN PRIDE
DIRECTOR: Laura Fletcher
The Bingham Ray New Talent Award in association with Magnolia Pictures presented by: Kate O' Tool
This year, the Fleadh is nominating five rising stars in the fields of Producing, Acting & Direction, for the New Talent Award
The nominees are:
Producer – AnneMarie Naughton, THE CANAL
Actor – Moe Dunford, Patricks Day
Director – Niall Heery, GOLD
Actor – Dara Devaney, AN BRONTANNAS
Actress – Tara Breathnach, A NIGHTINGALE FALLING
Winner:  ANNEMARIE NAUGHTON
Galway Film Fleadh's Pitching Award:
Winner: CIAN McGARRIGLE for his pitch '12-Gauge Withdrawal.'