Disney Bowdlerises Sondheim's Into the Woods?
In a New Yorker piece, it is revealed that the upcoming musical may be cleaned up for dreaded "family audiences".
You have to hand it to The New Yorker. They had a really good film scoop here and, in typical form, they buried it quietly in the opening Talk of the Town section of their magazine. Larissa MacFarquhar's piece tells of a meeting between Stephen Sondheim and a group of drama teachers in midtown Manhattan. The teachers talk about their determination to include potentially controversial material when staging productions of such shows as Sweeney Todd in schools. You will recall. This is the piece that finds Mrs Lovett boiling up murdered citizens into hand-raised pies. "And what do they object to?" Sondheim replies. "Death? Because kids love blood. With 'Sweeney Todd,' I used to go up the aisles during the second act when he murders everybody, and the grownups were horrified but the kids were loving it. So what is the objection?"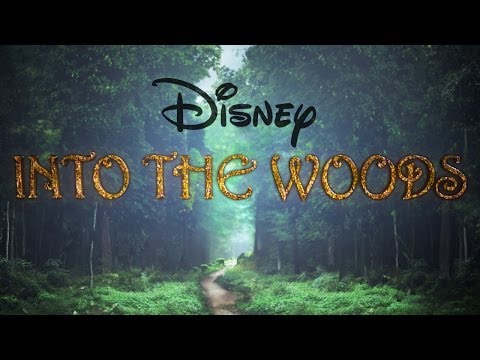 So, this all seems clear. Sondheim supports their efforts to stage the work as it was intended to be staged. He would, one assumes, fight with the same fury in their place. But Sondheim then reveals difficulties with Disney's upcoming musical version of his masterpiece Into the Woods. A wonderfully twisted show, the piece subverts fairy stories in ways of which Angela Carter would heartily approve. One of the show's key morals is the importance of speaking truth unto children. "Careful the things you say/ Children will listen/ Careful the things you do" That's from the wonderful "Children will Listen".
Well, you know where this is going. "You will find in the movie that Rapunzel does not get killed, and the prince does not sleep with the baker's wife," Sondheim's tells the workshop. The audience is stunned. He then goes on to say that, in order to accommodate said alterations, one of the musical's songs, "Any Moment", is "probably cut".
Sondheim gets into some pretty impressive linguistic convulsions as he tries to make sense of all this. He argues that the story might teach the teachers' students some lessons about censorship and the real world. "It's something that they're going to have to deal with," he says. "There has to be a point at which you don't compromise anymore, but that may mean that you won't get anyone to sell your painting or perform your musical."
Well, okay. I can see where he's coming from. Sondheim fans are all keen on seeing a film of this incomparable piece. Rob Marshall, director of Chicago, would not be my first choice of director, but Meryl Streep should do good work as The Witch. I like the idea of Emily Blunt as The Baker's Wife. There's more where that came from. But I still call crap-bucket on the rumoured alterations.
Now, I know that this post appears to go against an aphorism I have dragged out a hundred times in this place: Fidelity to the Source is Not a Virtue in Itself. I stand by that. It is quite possible to veer wildly from your inspiration and still deliver a cinematic masterpiece. It really doesn't matter if Lex Luthor has hair or The Human Torch is black. The problem here is the reason for the changes.  If what Sondheim says is true, America is allowing its latent puritanism to strip key narratives from a very strong story. The impetus seems to be a desire to turn a piece for adults into a film suitable for families. You can hear the wheels cranking. It's about fairy stories, so, surely, it must be for children. No, not specifically. But children will enjoy Into the Woods and none of them will become worse people for their engagement with difficult themes.
Who knows? It may all come to naught. The studio may relent. But it's an annoying tale. Are we really going backwards?