Trailer for Alejandro González Iñárritu's Birdman
The promo for the latest from the director of Amores Perros finds Michael Keaton playing (perhaps) a version of himself.
Many of us felt that Alejandro González Iñárritu's Birdman was a near-cert for this year's Cannes. The word was that it was nearly finished. The director's last film, Biutiful, debuted at that festival and won Javier Bardem the prize for best actor. In the event it did not turn up. Cannes's loss will, most likely, be Venice's gain (or Telluride's or Toronto's).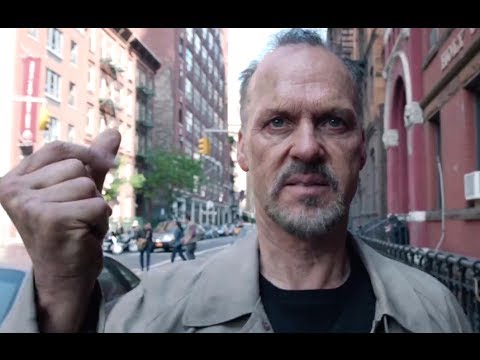 It sounds like a very interesting piece of work. Michael Keaton plays an actor who, sometime after achieving fame for playing a superhero, sets out to redeem himself by staging an adaptation of Raymond Carver's What We Talk about When We Talk About Love on Broadway. You hardly need to be told that, nearly 25 years ago, Keaton was cast as Batman in Tim Burton's slick — but now criminally dated — film of Batman. Keaton has done good work since then, but he hasn't exactly eaten the industry alive. So, he would surely admit that there are some parallels at work here.
This offers a masterclass in how to do a first, quasi-teaser trailer. We don't get much plot, but we get a good sense of one key conceit. It seems as if the protagonist is haunted by visions of the creatures that swelled his earlier films and can't quite escape the vainglory that such success brings. There are effects galore. There's a bit of Naomi Watts and, at the close, an amusing handbaggy fight with Ed Norton. I like the look of this. Iñárritu does have a tendency towards portentousness. Babel was almost insufferable in its self importance and Biutiful really needed a bit more air in its lungs. But he is a very smart fellow and he's got a good cast behind him. Amy Ryan, Andrea Riseborough and Zach Galifianakis are also on board. So, we shall approach Birdman with measured enthusiasm.  You hardly need to be told that we won't be seeing the blasted thing until Oscar season.