Mrs Brown's Boys and the sitcom movie
It's the 1970s again as we get a big-screen version of a current situation comedy. We identify the only one from that era worth watching.
Movie spin offs from television have never quite gone away. There were two movies derived from The X-Files. Sex and the City spawned another brace. The mighty SpongeBob SquarePants generated a very fine movie and, nearly a decade later, he has announced his second assault on the big screen. But one particular TV genre has never returned to the cinematic glory it enjoyed in the 1970s. We are referring to the British sit-com. Co-produced by BBC Scotland, we can just about allow Mrs Brown's Boys into that company. In a few weeks, a film of that series, titled inevitably Mrs. Brown's Boys D'Movie, will be making its way onto the larger screen. This happens quite rarely now. Alan Partridge: Alpha Papa was a version of I'm Alan Partridge, but it arrived many years after that series ended and could be seen as a permanent "move up" to the larger medium. The Inbetweeners Movie is a better example, but even that unexpectedly huge hit emerged after the source series had ended. The once-common notion of releasing a film while the show is still running no longer much interests producers in either medium.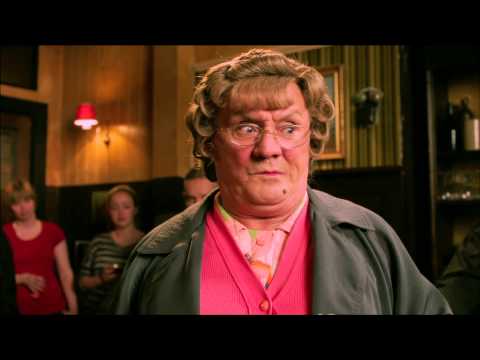 Yet such pictures once kept the British film industry alive. Between (let's say) the release of Performance in 1970 and the emergence of Chariots of Fire in 1981, film production in the UK declined to a trickle. The studios closed their offices. Inflation and trades union disputes hampered investment. It looked, for a while, as if economics might, in the 1970s, accomplish what the arrival of TV had failed to do a decade or so earlier: annihilate the industry that gave us Hammer horror, Ealing comedies and Michael Powell's unclassifiable dramas. Ironically, it was television that came to the rescue. TV versions of the era's situation comedies kept film professionals in work as (not knowing it at the time) they waited for David Puttnam, Stephen Woolley and Film4 to save their bacon. Indeed, TV also helped keep Ken Loach, Mike Leigh and Stephen Frears off the breadline: they all directed plays at the corporation during the lean years.
It is at this point in such articles that the author — seeking to corner fresh areas of the artistic wasteland for themselves — tends to announce that, contrary to the consensus, a much maligned genre is prime for rediscovery. I can't really manage it. The films of such series as Are You Being Served?, On the Buses and George and Mildred were indescribably dreadful. Given that the shows weren't great to start with, this shouldn't surprise us. But even the films based on Galton and Simpson's immortal Steptoe and Son were dire. Some years ago, when The League of Gentleman released their own undervalued film, I chatted about this subject to Mark Gattis. We agreed that just about the  only one of the 1970s sitcom adaptations to stand up was that of Porridge. For starters it has a lovely high concept: Fletcher is forced to escape from Slade and spends his time trying to get back in. Of course, Dick Clement and Ian La Frenais, creators of the show, already had eyes on Hollywood and ended up as very successful script doctors. So, they knew what they were at. We here offer you the whole film. This is legal, right?