The 11 best football films
As the World Cup takes over, we manage to drag up a first 11 of movies concerning the beautiful game. It was a struggle.
You know how how the question goes. Is it possible to list 10 worthwhile football films without mentioning the awful Escape to Victory or the not-terribly-good Bend it Like Beckham? Just about. Indeed, after adding in Gregory's Girl as a late addition (thanks, Joe O'Shea), we managed to get the numbers up to a neat first 11
Despite the best efforts of various national and international bodies, the US still regards "soccer" as a sport for children and milquetoasts. So, the biggest studios have left the game well alone. As a result, we've ended up with a list that includes only one American film (and that's a documentary about the ultimate failure of the US professional game). Now, we have had to stretch our definitions a little. One picture takes place almost entirely outside a football stadium. Another is more about football as a metaphor. But they are all fine films. Yes, even the somewhat maligned first entry…
MIKE BASSETT: ENGLAND MANAGER (2001)
I could never understand why everyone was so down on this very amusing satire on the barn-door target that is the English national side and its poor, harried managers. We award Ricky Tomlinson and his team three and a half turnips out of five.
THE GOALKEEPER'S FEAR OF THE PENALTY (1972)
Wim Wenders (before he went mad) and Peter Handke? Now there's an austere combination. Wenders's adaptation of Haneke's novel nods to Camus as it follows a disgraced goalkeeper in thrall to murderous despair. Not as jolly as Bend it Like Beckham.
LOOKING FOR ERIC (2009)
Ken Loach really has cheered up in recent years. His lovely 2009 picture starred Steve Evets — late of The Fall, recently of Rev — as a depressed man who imagines that Eric Cantona has come to visit. The French deity plays himself.
OFFSIDE (2006)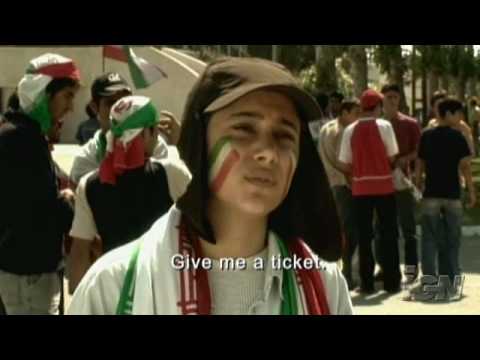 Jafar Panahi's cracking film concerns a young Iranian girl who disguises herself as a boy in order to attend a World Cup qualifying game between her own nation and Bahrain. She is caught and detained tantalisingly close to the action. Touching and satirical.
ZIDANE: A 21ST CENTURY PORTRAIT (2006)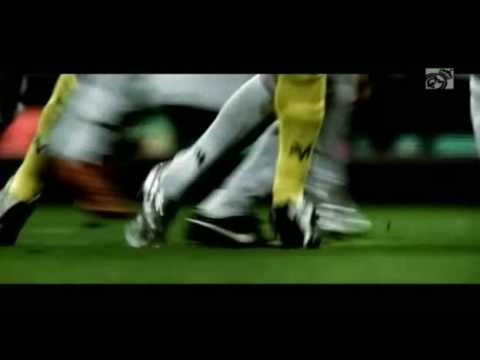 Gird your loins. Douglas Gordon gives it the full gallery-friendly art attack in this study of the great French player's movements during one game. Characteristically superb score by Mogwai.
NEXT GOAL WINS (2014)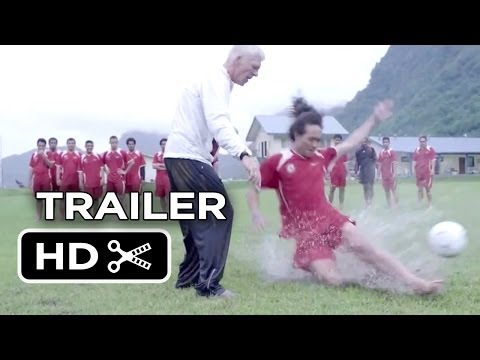 The travails of the fabulously unsuccessful American Samoan team offer the potential for a terrific documentary. Mike Brett and Steve Jamison really deliver in this hilarious, ultimately touching film.
SHAOLIN SOCCER (2001)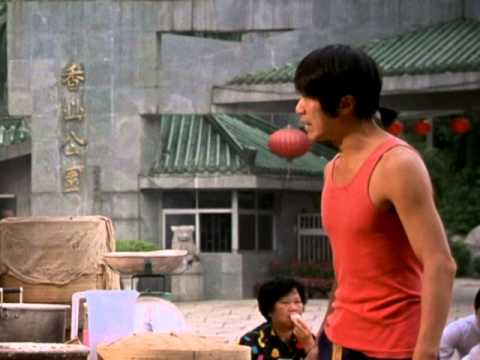 "Kung Fu is perfect for sport!" You're not wrong. Stephen Chow's hilarious martial arts comedy has developed a deserved cult following over the past decade. The right kind of soccer hooliganism.
THE MIRACLE OF BERN (2003)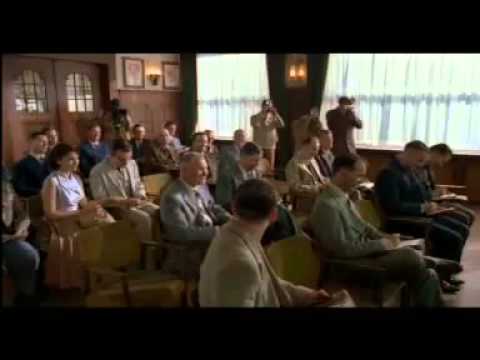 Never write off the Germans. Sönke Wortmann's very moving film hangs around the 1954 World Cup game that saw West Germany bounce back to beat the Hungarians and usher in an economic miracle. But it's really about a boy and his dad.
ONCE IN A LIFETIME: THE EXTRAORDINARY STORY OF THE NEW YORK COSMOS (2006)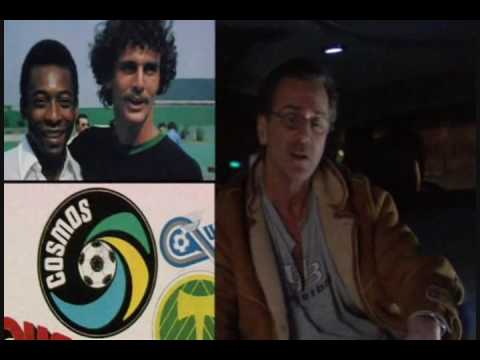 So, why the hell didn't football take off in the US? Look to this documentary for answers. The game really did become a phenomenon in 1977, then it all went depressingly pear-shaped. A great portrait of an entire era to boot (no pun intended).
THE DAMNED UNITED (2009)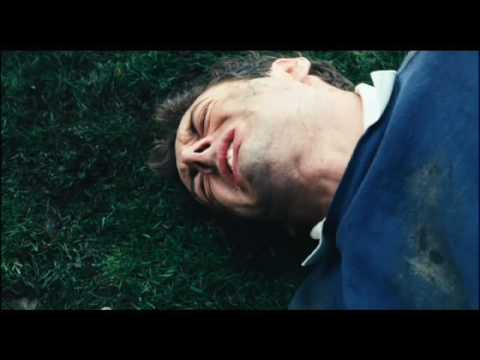 Forget that awful Goal! trilogy, Tom Hooper's brilliant take on the decline of Brian Clough — derived from a cracking David Peace book — is not just the best film on the English league, it's the only half-decent one. How can this be so?
GREGORY'S GIRL (1981)
Do you remember when it was released as a double-bill with Chariots of Fire? Never mind. Bill Forsyth's film concerning a GIRL on the school football team still works brilliantly. "It's unnatural!"