Ten directors outrageously excluded from 50 years, 50 films
How could we have left these geniuses out? We continue to close down the series by apologising for errors.
I have been gratified by the interest readers have shown in the 50 Years, 50 Films seriesthat we have been running in this place since last July. Obviously these list things are plain silly, but it gives us a chance to chew over some important questions relating to cinema. You can find the complete list of films here. Right at the start, I was eager to clarify that this was not an attempt to assess the 50 best films of the past half century. It was an effort to pick a series of movies that said something about their times and to use cinema to footnote the passage of history. Something like that, anyway. However, I inevitably ended up regretting that certain films didn't make it in. Frankly, it would require a new 50-part season to address all the movies that deserved spots. So, let's grapple with a slightly less cumbersome topic: what directors have been shortchanged? I made it a rule that there should not be more than one film by any film-maker, so the greats all had a chance. Nonetheless, due to scheduling issues, some appalling omissions did occur. Let's assemble the 10 artists with the greatest cause for grievance and select which of their movies from the relevant period should have made it in.
Most of the omissions were, understandably enough, taken from an older generation of directors who offered us only a few late choices, not all of which may have been among their best. John Ford was still directing after 1963, but it would, with hand on heart, be hard to stand behind Cheyenne Autumn or 7 Women. Billy Wilder's case is much stronger, but neither the The Fortune Cookie nor The Private Life of Sherlock Holmes quite earns him a place in this very esteemed company.  I am, controversially, not going to list Akira Kurosawa here either. The great Japanese director released some very fine films in the period, but none that quite nudges him into our new list. Obviously, if we were attacking the previous 50 (indeed, 10) years, Wilder, Kurosawa and Ford would walk into the chart. We can only apologise.
Much as I admire Michael Mann, he's not going to make it in either. He's been directing cracking films for the last three decades, but only one, Heat, could make a serious case for inclusion. Oddly, I toyed with young Tomas Alfredson. There isn't a great body of work there, but two of his films — Let the Right One In and Tinker Tailor Soldier Spy — vied for the top spots in my picks for the relevant years. But it would have been cheeky to list him alongside Welles and Godard.
Having ruled all those out, some coins had to be vigorously tossed. Satyajit Ray still had good work in him. Antonioni would have been in if we'd started a year or two earlier. It's a tricky business. Wes Anderson, Mike Leigh and Terrence Malick deserved consideration. It's surreal that Buñel is not here. (Do you see what I did there?)
We list these in no particular order. But we do start with the trickiest entry of the new list…
ALFRED HITCHCOCK: The Birds (1963)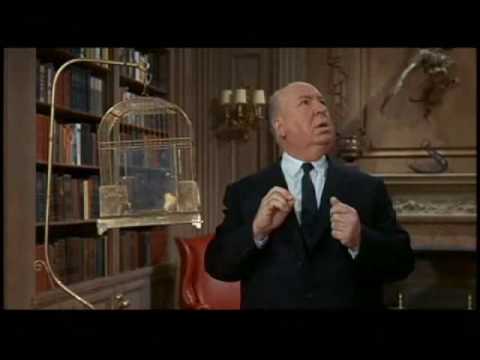 It goes without saying that Hitchcock was among the best we ever had. But our starting point, 1963, was, arguably, the point at which he started to "go off". Oh well. The Birds is still terrific. Marnie had its moments and Frenzy was a squalid return to form.
For 1963 we picked: The Servant.
FRANCIS FORD COPPOLA: The Conversation (1974)
Okay, here's a confession. I actually thought I had picked something by Coppola. That logjam of great American cinema in the early 1970s somehow edged him aside. Either Godfather would do equally well. Apocalypse Now I have always felt overblown
For 1974 we picked: The Parallax View
WONG KAR WAI: In the Mood for Love (2000)
More than a few fans of the Hong Kong director would balk at the inclusion of his most conventional film. They can balk all they like. Wong nearly made it in on about four occasions. Then suddenly it was all over.
For 2000 we picked: Werckmeister Harmonies
THE COEN BROTHERS: A Serious Man (2009)
Look, I don't know how this happened here. I really don't. There were any number of years that might have seen the brothers sneak in. I trust they won't hold it against me. In the end, I have picked a Marmite film. Many will scoff. I thinks A Serious Man their most impressively sombre comedy.
For 2009 we picked: The White Ribbon
JEAN LUC-GODARD: Bande à part (1964)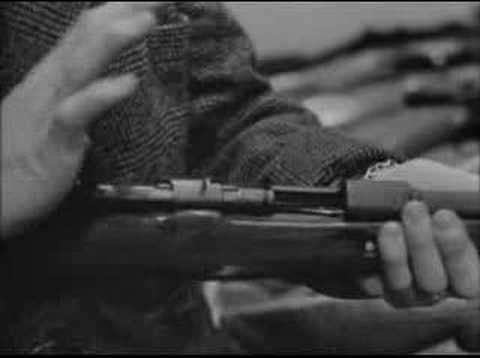 Coming in at 1963, we get at least half Godard's glorious early period. Le Mepris, Masculin Féminin, Alphaville or Pierrot le Fou would all have done equally as well. But Bande à part is just such good fun.
For 1964 we picked: The Gospel According to Matthew
FEDERICO FELLINI: 8 1/2 (1963)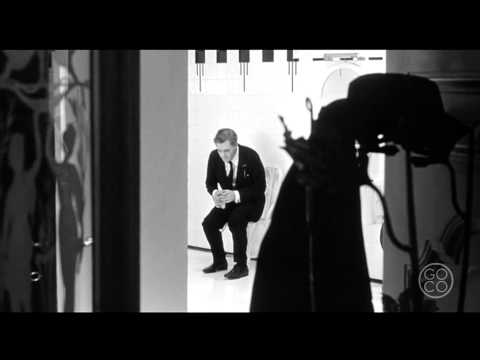 Well, yes. Once again we are not quite sure how this came to pass. One could argue that this magnificent folly marked the close of the Italian's very best period. But Roma, Amarcord and Juliet of the Spirits were still to come. No duds there.
For 1963 we picked: The Servant.
ROBERT BRESSON: Au Hasard Balthazar (1966)
It's the same broken record, I'm afraid. Bresson is another director who, by the time our survey began, was in the later stages of his golden years. But this touching tale of a farm girl and her donkey is among the Frenchman's masterpieces.
For 1966 we picked: The Battle of Algiers
TERENCE DAVIES: Distant Voices, Still Lives (1988)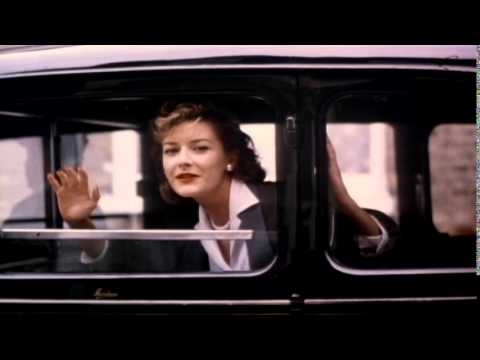 Some students of British cinema would prefer Mike Leigh, Ken Loach or Lindsay Anderson. But Davies seems the most original and resonant to me. There is nothing much like this uneasy blend of nostalgia and misery in world cinema.
For 1988 we picked: Dead Ringers.
JACQUES TATI: Play Time (1967)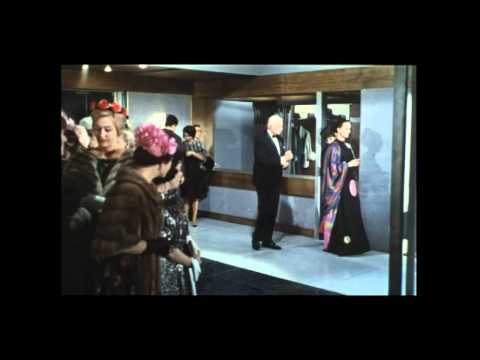 One more director who was slightly out of his time in the 1960s, Tati made a virtue of that exclusion in this worried look at contemporaneous modern life. Not well received at the time, Play Time has had a profound influence on younger film-makers.
For 1967 we picked: Don't Look Back
ORSON WELLES: Chimes at Midnight (1966)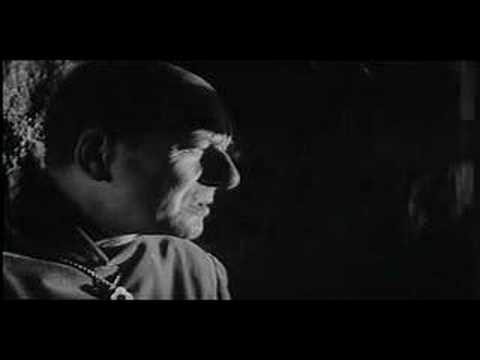 Like the 1950s before and the 1970s to come, the 1960s were an enormous chore for Orson Welles. Much of his time was spent raising and losing money in various obscure corners of Europe. Along the way he made this extraordinary take on Shakespeare's Falstaff stories.
For 1966 we picked: The Battle of Algiers