Unsuccessful actor Angelina Jolie finally has a hit
Despite being the world's biggest female star, Ms Jolie has always had trouble selling tickets.
The huge success of Walt Disney's Maleficent at the weekend clarified a few quandaries concerning Hollywood and commerce. The message should finally have got home that films skewing towards a female demographic can eat up the box office. As we have reported elsewhere in the paper, the same company's Frozen recently managed the almost unprecedented feat of topping the box office chart for its year of release nearly six months into the following year. The animation crept up slowly on Iron Man 3 and eventually passed it out to become the fifth biggest film of all time. Obviously, people of all genders and none can enjoy Frozen and Maleficent, but the figures do show a slight bias towards females in the audience for those two movies.
Maleficent really has gone bananas. The trade papers, US biased as ever, seem excited that it took $70 million in the US, but the real news is that it nabbed $100 million elsewhere. Big  deal, you may say. Ms Jolie is one of the world's great movie stars. She can take that before breakfast without breaking a sweat. Here's the thing. Jolie has never made much money for the studios. To this point, her highest grossing live-action movie was Mr and Mrs Smith, which took in $478 million in 2005. Maleficent is her biggest ever opening and should see her finally drag a film past $500 million. Lest you think that there is some sort of sexism at play, Brad Pitt, her partner, has had a similarly fitful career. It wasn't until last year, with the surprise hit World War Z, that he joined the half-million club. Eight years ago, with the superb Assassination of Jesse James by the Coward Robert Ford, he really showed how little his fame can matter. Despite receiving excellent reviews and starring the world's biggest star, Andrew Dominik's film took in an eye-wateringly tiny $3 million in the US. Films in Russian do better business.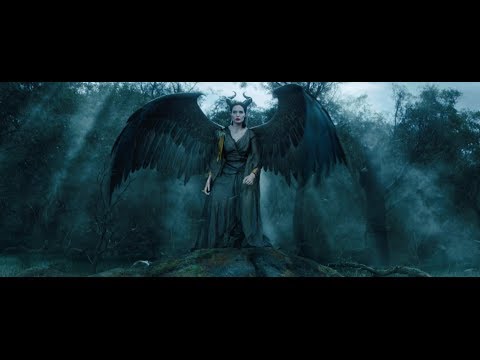 Anyway, back to Ms Jolie. In recent years, Wanted did okay, but Salt and The Tourist were flops. Maybe the films weren't all up to scratch. But the fact remained that Jolie and Pitt for that matter retained their fame and power, despite not being able to deliver audiences to the turnstiles. There are some lessons here. The first is that the people who read celebrity magazines, watch chat-shows and visit gossip sites don't necessarily go to the cinema all that much. Celebrity in the 21st century has, after all, become almost completely divorced from achievement. Such is the fame feedback loop that people become celebrities by farting on couches in reality shows and then go straight to celebrity reality shows without bothering to actually do anything. Pitt and Jolie are now famous for being themselves. This is not an entirely new phenomenon. At the point of her greatest fame, during the late 1960s and early 1970s, Elizabeth Taylor barely made a film you could sit through without gagging.
The other (linked) lesson is that movie stars just don't drive the box office in the way that they used to. The superheroes themselves attract the attention. There probably isn't a single actor who can guarantee box office success in 2014. Jolie's fame obviously helped Maleficent succeed, but what really drove the film was the current interest — thank you Frozen — in things mythical and magical. (It also happens to be a very interesting film that, as Tara Brady notes here, features a most unsettling accidental allusion to a sad incident in Ms Jolie's private life.)
Anyway, the good news is that Angelina, who really is a proper movie star, finally has the hit she deserves. So what happens? She threatens that she might retire from acting after completing a proposed performance as Cleopatra. "It's one of those that you think maybe that's the one you put everything into and that's where you end it, that's where you finish – in a great way. What could you do beyond that one?" she told an interviewer. Apparently, she wants to devote more time to directing and to working for the United Nations High Commissioner for Refugees.
Hmm? She's not yet 40. It seems most unlikely that she's never, ever going to get in front of the camera again. Heck, look at Angela Lansbury. She's 88 and she's still leaping about madly. We need Angie. There just aren't enough officially registered supernovae about the place these days. At least let us know you'd be open to the possibility of a Miss Marple in 30 years or so. Give us that, old girl.