Cannes review of Wild Tales
Damián Szifrón reinvigorates the portmanteau film with a careering series of black, black comedies.
WILD TALES/RELATOS SALVAJES
****
Directed by Damián Szifrón
Starring Ricardo Darin, Oscar Martinez, Leonardo Sbaraglia, Erica Rivas, Rita Cortese
122 min, in competition
It's been a while since the portmanteau film was in vogue. Perhaps, it was never quite in fashion. We remember films such as Dead of Night from the 1940s, The Yellow Rolls Royce from the 1960s and the excellent horror films made by Amicus and Tigon later in that decade. There was never exactly a rush of the things.
Those films tended to have a linking premise. Some old maniac would gather a group of terrified citizens round a campfire, tell them a series of awful stories and then eat them (or something). Playing in the main competition, Damián Szifrón's hilarious Argentinean crowd-pleaser does not bother with any such framing devices. We are presented with a series of preposterous, violent, blackly funny stories that share no common characters. There is, however, a thematic link. All these stories have something to do with revenge. Given their terseness, it is hard to explain further without revealing significant plot details. Suffice to say, one involves the passengers on an aeroplane, another fastens upon a waitress with a grudge and a third deals with the aftermath of a car accident. With the inevitability of bank-holiday rain, the reliably superb Ricardo Darin — who seems to be in every feature from Argentina — turns up as an engineer driven close to derangement by the petty annoyances of city life.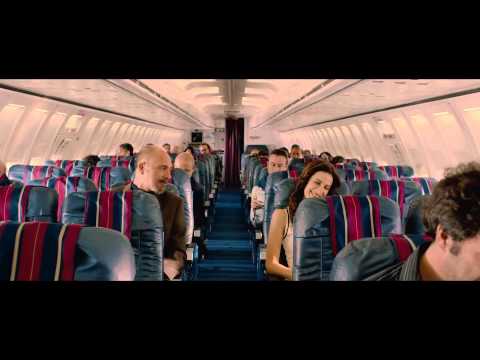 Something else links the episodes aside from a desire for retribution: a consistent, fatalistic sense of humour. There is something of O Henry's stories in their sadistic torturing of the main characters. Yet this is also a surprisingly moral film (or series of films). More than a few of the denouements punish the wicked while revealing unhappy truths about the nature of contemporary society. The barely bottled fury running through this film gives it a weight missing from many of the more superficially "serious" pictures screening at this event.
Co-produced by Pedro Almodóvar, the picture also posts first-rate technical work. The great Gustavo Santaolalla, twice an Oscar-winner, offers a score that veers from the sardonic to the sweeping. Javier Julia's cinematography has a clarity that perks up the eyeballs.
More than anything else, however, Wild Tales is to be recommended to the sheer fun of the experience. Having attended five festivals, I have never before heard four loud ovations during the screening of a picture. We're cheating here a bit, of course. The clapping broke out at the end of all but one episode. That one exception featured a punchline so bitter that hands were, perhaps, paralysed in their stunned progress.
An absolute cracker that, alas, is sure to trigger an inferior US remake.