Preposterous attempt to predict the Palme d'Or
With just three days to go before the Cannes Film Festival kicks off, we have some fun rating the chances of films we haven't seen
Given that we know so little about the films screening in competition at Cannes — almost no punter has seen a frame — the exercise of guessing the Palme d'Or is particularly pointless. Hey, that's what makes it fun. Our favourite could easily turn out to be a dud. Then where would we be? Obviously, the conversation ends up being about the reputation of directors as much as anything else: who's overdue, who's up and coming, who's likely to create a fuss.  But that's a an interesting conversation to have. In order of likelihood…
1. WINTER SLEEP by Nuri Bilge Ceylan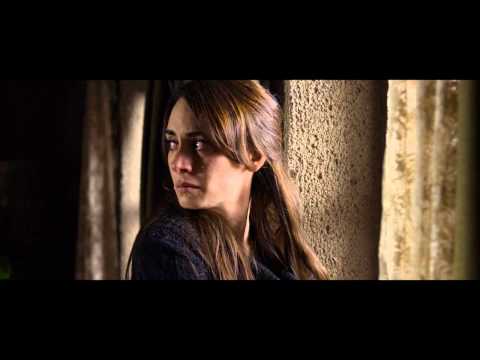 To emphasise the point we made above, we pick, as favourite, a film about whose plot we know almost nothing. We do have a trailer, but it's in French. This seems to confirm, as rumoured, that the picture concerns moral corruption in a remote part of Turkey (and that it contains some Schubert). Ceylan, like Apichatpong Weerasethakul before him, has been climbing the Cannes ladder on a seemingly unstoppable path to the Palme d'Or. He has won two Grand Jury Prizes here and one best director gong. Clocking in at three and a quarter hours, Winter Sleep makes a relative pygmy of Ceylan's Once Upon a Time in Anatolia.
2. LEVIATHAN by Andrei Zvyagintsev
Zvyagintsev still seems like an up and comer, but the Russian director is now 50 and it's been 10 years since his extraordinary The Return reached our cinemas. The Banishment played in competition, but, though praised for its stunning opening, was ultimately seen as a disappointment. Elena, released in 2011, saw him right back on form. If the picture is as as good as we hope, he could be up for canonisation. This image suggests it does actually have a whale in it.
3. MR TURNER by Mike Leigh
Mr Leigh has a complex relationship with Cannes. He has been here many times and, in 1996, won for Secrets and Lies. But, to great astonishment, they turned down Vera Drake in 2004 and, despite receiving the strongest reviews of the festival, Another Year failed to take a single prize in 2010. For all that, Mr Turner, a study of painter J M M Turner, sounds like a interesting deviation from his normal suburban realist patterns. Shades of the fine Topsy Turvy, perhaps?
4. MAPS TO THE STARS by David Cronenberg
How do your waters feel about this? The last two films from David Cronenberg have not been up to his highest standards. A Dangerous Method was too much of a play. Cosmopolis was plain dull. But his satire on Hollywood life looks lively and the Jury, headed by Jane Campion, would be happy to honour such an respected director.
5. MOMMY by Xavier Dolan
Are you crazy? The Canadian tyro is just 25 years old. Maybe, but Dolan has been building a serous head of critical steam with films such as Laurence Anyways and Tom at the Farm. The film will have to be very good to blow aside suspicions that it's "too soon" for Dolan. A Jury Prize or a Grand Prix is more likely. But if the film really soars then Campion and her gang may take the chance to honour the next generation.