50 years, 50 films: Kill List (2011)
In the penultimate chapter in our journey through the last half-century we consider a terrifying English thriller
It isn't all that often you catch a film that announces a fresh sensibility. That's not to say there aren't familiar flavours to Ben Wheatley's jaw-dropping second film. The opening 20 minutes, in which two former soldiers muck about their lower middle-class homes, could easily have sprung from a  Mike Leigh film. The sombre Neil Maskell and the wry Michael Smiley deliver the dialogue — co-written by Wheatley and his partner Amy Jump — with a throwaway naturalism that suggests the film may end up being "good for you". That is not quite the case. It soon transpires that the two friends, recently returned from a mission to Kiev, are hitmen and that their next job requires them to work through the titular list of victims. The first unfortunate is a priest. Then they do away with an archivist. While this is going on, hints are dropped that some sort of quasi-religious cult is lurking in the narrative undergrowth. So it proves. Ben tells us he is no relation to Dennis Wheatley, mid-century pulp-macabre master, but there are certainly suggestions of that writer's The Devil Rides Out about Kill List.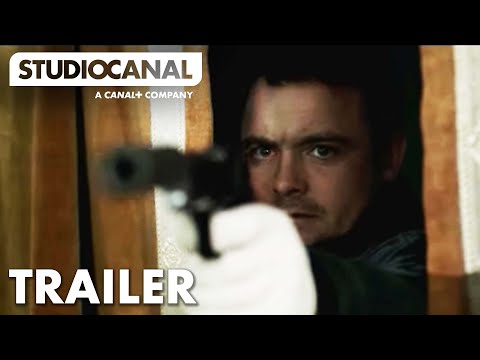 It is hard to think of any other picture that applies such levels of verité to a fantastic plot. We could suggest that the film plays like The Wicker Man by way of Naked, but that would be to underestimate the vitality and singularity of Wheatley's vision. The film is enormously violent, but it is also blackly funny. There is a rigour to the plotting, but also — particularly in the heightened denouement — a hilarious recklessness that almost counts as bravery.
If you were to write a pompous PhD thesis on the film-maker it might be called something like: Subversions of The English pastoral in Early Wheatley. Not since the great folk horrors of the late 1960s and early 1970s — films such as Witchfinder General and Blood on Satan's Claw — has a director done such interesting and disturbing things with hedgerows and ditches. Two films later, in the gloriously perplexing A Field in England, Wheatley paid homage to those pictures while building an alternative occult history of the English Civil War. The film that came between, Sightseers, was more overtly comic, but no less interested in nasty versions of Albion. It comes as a surprise to learn that Wheatley was born and raised in and about London.
Kill List demonstrates (if demonstration were required) that British — or should we say English — cinema can find new directions without taking any tips from American traditions. It will be interesting to see if the Wheatley aesthetic will survive the director's upcoming encounter with J G Ballard's High Rise. Starring Tom Hiddleston, the adaptation begins shooting in County Down in a few months time. It sounds almost too exciting to bear contemplation.
For 2011, we also considered Black Swan, Drive, A Separation, Melancholia, Take Shelter, We Need to Talk About Kevin and Tinker, Tailor, Soldier, Spy. Heck, it was another damn fine year. We have only one more episode to go. Time went by so fast.