The five best Patricia Highsmith adaptations
In honour of The Two Faces of January, a fine slippery thriller, we consider other great films based on works by the wizard of amoral tension
Next week, Hossein Amini's excellent The Two Faces of January oils its way onto screens throughout the country. Even if you didn't know the film was based on a Patricia Highsmith book, you would (presuming familiarity) surely work that fact out within a few minutes of the   opening credits. Oscar Isaac plays a cynical flim-flam man, adrift in post-war Europe, who fastens onto a rich couple played by Viggo Mortensen and Kirsten Dunst. The anti-hero is not nearly so frightful as Highsmith's Tom Ripley, but he has the same talent for winning the viewer (or reader) over despite his ghastliness.
Highsmith should work well on film. Cinema loves those pretty locations and lovely vintage "things". There's a great attraction to watching movie stars work their charm as they rob diamonds, swindle toffs and murder suspicious meddlers with oars. Yet there are fewer decent adaptations out there than you might think. No, I didn't pick The Talented Mr Ripley, which I find too lost in its own prettiness (and compromised in its decision to give Ripley a conscience). The Ripley's Game with Malkovich wasn't great. Hence, the decision to list five films rather than 10. We fully expect to be forced to revise this chart when Todd Haynes's Carol, based on an early lesbian romance, hits cinemas at the end of the year. We trust Mr Haynes almost as much as we trusted Ms Highsmith.
5. EAUX PROFONDES (Michel Deville, 1981)
Hard to find, but worth digging out. Deville's film is the best version of a Deep Water, a novel more than a few Highsmith aficionados consider her best. The great Isabelle Huppert and the equally great Jean-Louis Trintignant star as the couple driving each other towards criminal madness.
4. THE TWO FACES OF JANUARY (Hossein Amini, 2014)
You probably haven't seen this yet as it doesn't open until next week. Sorry and all that. Amini's debut as director — he wrote Drive and the Wings of the Dove — plays it pretty straight down the line. There are no gimmicks. But the Highsmithian menace is well maintained throughout. Catch our interview with Viggo Mortensen in the Ticket on Friday.
3. THE AMERICAN FRIEND (Wim Wenders, 1977)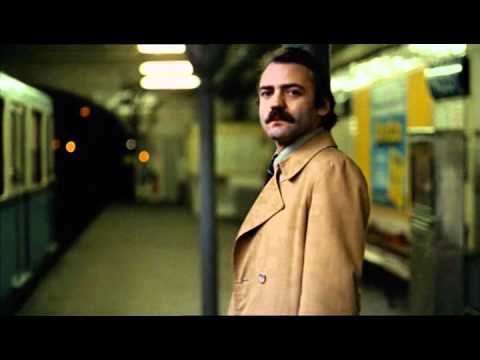 Okay, this is, in some ways, a slightly controversial choice. Made long before Wenders collapsed into U2-sponsered indulgence, the picture, an adaptation of Ripley's Game, offers a wonderfully seedy evocation of a grimy 1970s and allows Dennis Hopper a great role as Ripley. But its mood is very different to the book and the swaggering Hopper is nobody's idea of Highsmith's neurotic Ripley. Right? Well, having initially felt that way, Ms Highsmith herself eventually came round to The American Friend. Either way, it's a great film.
2. PLEIN SOLEIL (René Clément, 1960)
Sorry, Mr Minghella. You were a very nice fellow, but this is by far the better version of The Talented Mr Ripley. Alain Delon is perfect as the sly anti-hero and the photography is gorgeous throughout. Highsmith called the tidied-up ending "a terrible concession to so-called public morality".  She may have been right. But the film still leaves an agreeably sour aftertaste.
1. STRANGERS ON A TRAIN (Alfred Hitchcock, 1951)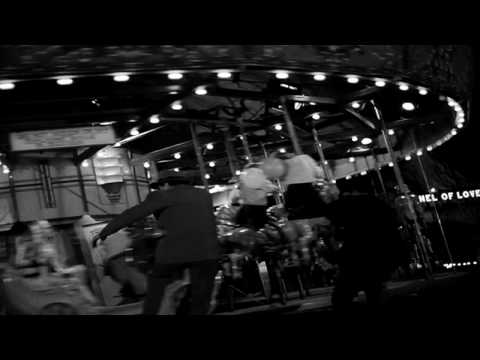 It's an obvious choice, but, let's be honest, any list that includes one of Hitchcock's five best pictures is probably going to see the master at the top of the heap. Robert Montgomery does what Isaac, Trintignant, Delon and Hopper all do above and leads people astray while remaining sharp and stylish. All the best Highsmith adaptations are, at least, the tiniest bit gay, but Montgomery and Farley Granger, his mark, are positively seeped in sexual tension. Come to think of it, Mr Granger was one of the very few actors of his generation to acknowledge his own homosexuality. Good for you, sir!