Jim Sheridan and Omar Sharif at the Dublin Arabic Film Festival
The inaugural event features an eclectic programme and much food for thought
The first ever Dublin Arabic Film Festival will be kicking into action on Thursday with screenings at The Light House and various other venues throughout the city. The mighty Omar Sharif, octogenarian star of Dr Zhivago and Lawrence of Arabia, will be on hand to introduce the opening film, François Dupeyron's Monsieur Ibrahim. One of the few Egyptian actors to register in Hollywood, Sharif, also a champion bridge player, has barely rested since gaining international fame in the early 1960s. Released in 2003, Monsieur Ibrahim investigates the relationship between a young Jewish boy and a Turkish Muslim in Paris. Mr Sharif received a César Award for his very touching performance. Lawrence of Arabia is to screen at the Chester Beaty Library on May 10th.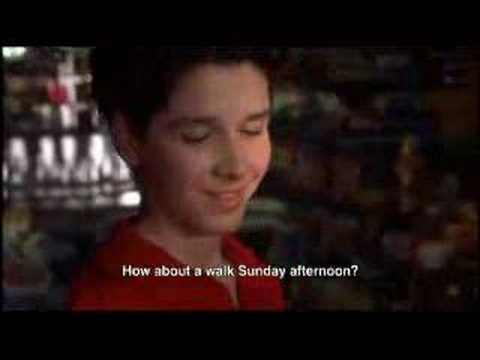 Also screening during the festival we find Nabil Ayouch's powerful Horses of God. Presented in the Un Certain Regard section at last year's Cannes Film Festival, the picture treats the men responsible for the Casablanca suicide bombings in 2003. Hicham Lasri's They are the Dogs deals with a political prisoner released during the Arab Spring. Mohamed Hamidi's Homeland offer some more light-hearted fare. The festival also offers a rare theatrical screening of Moustapha Akkad's Lion of the Desert. Partly funded by  the Gaddafi regime, this bizarre 1981 epic stars Anthony Quinn, Oliver Reed and Rod Steiger in the story of Omar Mukhtar, who led the fight against Mussolini's invaders before the second World War.
Jim Sheridan, among our most distinguished film-makers, has come on board as festival president and is keen to stress the quality of the films in the event. "I think we're coming in at the right time. It's not a political thing, they're just the best films out there," he says. Dr. Jim Swire, whose daughter died in the Lockerbie bombing, will be arriving for a conversation with Sheridan on issues arising from the attack. Jim confirmed last week that he is planning a film concerning that still controversial event. The script, so-written with Audrey O'Reilly, appears to support Mr Swire's view that Abdelbaset al-Megrahi, convicted of the bombing in 2001, was entirely innocent .  "It's a drama basically looking at the effect on a family of terrorism," Sheridan, explained. "It was this weird thing where you think you've found the person who killed your daughter, and then Jim ended up in the cell looking after him – because he's a doctor and the guy wasn't well – and it's obvious as the nose on your face that Megrahi didn't do it."
The Dublin Arabic Film Festival runs from Thursday My 8th until Sunday May 11th.