50 years, 50 films: Uncle Boonmee who can Recall his Past Lives (2010)
We close in on the present with a visionary masterpiece from one of our era's greatest young talents.
The essential website They Shoot Pictures Don't They, a font of lists and charts, provides a useful speculation as to the best directors of the current century. David Lynch is in the top five (despite having only released two proper films). So are Michael Haneke and Wong-Kar Wai. And, at number four, we encounter a man who blend who blends magic and philosophy like no other: Apichatpong "Joe" Weerasethakul. The Thai director is not to everyone's taste. As was the case with Godard and Kiarostami, many queue up to decry him as a fraud. The episodic structures are just too jolting. The longeurs are not justified. Are we meant to take all this mystical hogwash seriously? A considered glance at Joe's three best features — Syndromes and a Century, Tropical Malady and Uncle Boonmee Who Can Recall His Past Lives — should dispel any such heretical mutterings. Here is a fresh voice that hops between the antique and the modern in a way no other contemporary manages. Born in Bangkok to a middle-class family, Weerasethakul is much at home to video installations and other cinematic experiments. He address his own gayness through his cinema (though the pictures don't really fit into any of the established "queer cinema" brackets). Yet the pictures are also alive to the ghosts of Thai antiquity. He is surely one of the five best young directors — under 45, say — of our generation.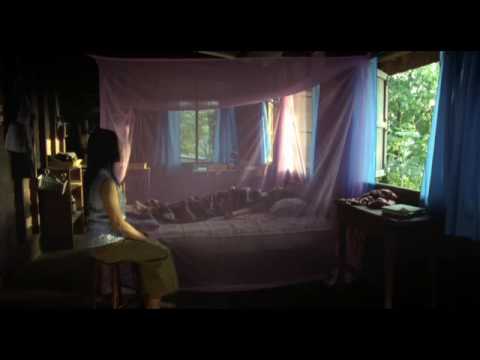 The Cannes Film Festival of 2010 was the first I attended. It was, of course, a delight to be there. But one's mood was slightly dampened by world-weary critics complaining that we were viewing the worst competition line-up in 15 years. Three-quarters of the way through, only Xavier Beauvois's Of God and Men and Mike Leigh's Another Year had lightened the pessimistic fug. Then Uncle Boonmee Who can Recall his Past Lives Came Along. Like Syndromes or Malady, the picture defies any worthwhile synopsis. It has much to do with a  man facing up to his own death. There is also a story about a princess who makes love to a catfish. The spirits visit in the form of hairy humanoids. It ends with a cracking Thai pop song.
Weerasethakul invites us to impose our own discipline on the piece. This is not to suggest he doesn't have  ideas about how the elements slot together. But, not at home to hierarchies, he is happy enough for our version to overpower his. His work has an extraordinary lightness that takes the edge off any supposed art-house pretensions. It is okay to laugh as the lumbering spirits visit for tea. We enjoy the absurdity together.
Yet the wonder of Weerasethakul is tied up with his ability to weave the political in with the apparently absurd and abstract. There is, in a later section, a sad gesture towards Thailand's military past. The film is loaded with mortality. There are so many wonders in this odd, odd entertainment that it will surely defy analysis for many years to come. One aspect worth examining is the Uncle Boonmee's meditation on the end of cinema. Just note that each of the six reels (yes, it was shot on film) appears to be presented in a different cinematic style. "I made a film about death and I realised cinema is dying as well," he told me towards the end of 2010. "Uncle Boonmee is one of the last pictures shot on film. I am saying goodbye maybe."
The film duly won the Palme d'Or and ushered in the new decade with an almighty surge. We are still waiting for Joe's follow-up. For 2010 we also considered Black Swan, Of Gods and Men, Winter's Bone, Another Year, True Grit and Monsters.