10 films we hope and expect to see in the Cannes competition
We have the poster. In a day's time we'll know what's competing for the Palme d'Or.
The poster for the 67th Cannes Film Festival, which begins in a month's time, features a rather lovely image of the great Marcello Mastroianni in Federico Fellini's 8 1/2. "The way he looks at us above his black glasses draws us right in to a promise of global cinematographic happiness," the poster's designer tells us. "The happiness of experiencing the Festival de Cannes together." All right then. Those of us at the festival had better get used to the image. It is plastered on every lamp post and appears, in monster form, above Les Palais des Festivals et des Conrgès. I think this one should do very nicely.
So what films are we going to see? Well, there are always a few surprises. Last year, almost nobody felt that Alexander Payne's Nebraska would be ready. Yet there it was. We hoped that 12 Years a Slave had a chance. In the event, Steve McQueen's picture did not turn up until the Venice Film Festival. Be under no illusions. Directors really want their films to premiere on La Croisette. Just look at the last three winners: The Tree of Life, Amour, Blue is the Warmest Colour. Whatever you think about those pictures, you would have to admit that they helped define the relevant cinematic year.
We'll list a few more possibles at the bottom of the article. The most eagerly anticipated film of the year, Paul Thomas Anderson's Inherent Vice, does not, sadly, seem likely to make it. Most everyone has it now marked down for Telluride or Venice in the autumn. But you never know. Remember Nebraska.
Anyway, here are predictions in no particular order. As always, one or more of these films could end up in the slightly racier Un Certain Regard strand. Both that and the main programmes are announced on Thursday.
THE HOMESMAN (Tommy Lee Jones)
If Tommy Lee Jones's western is half as good as its trailer then it will be among the greatest films ever made. Honest injun. Just look at this thing. The director stars as a hard-nut escorting three mad women across the plains. It opens in France at the end of May. Jones is a previous winner here. As cert as dead certs come.
JIMMY'S HALL (Ken Loach)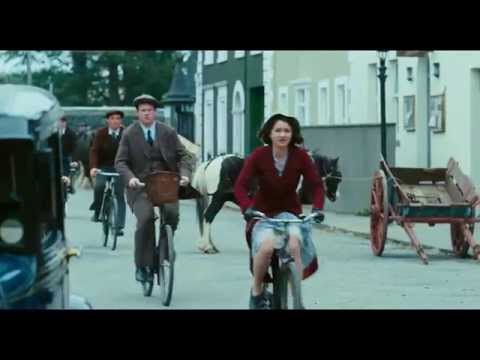 The film is all finished and will open here at the end of next month. Ken Loach directs the story of an Irish rebel who fell foul of the authorities while running a meeting place in the years after independence. Loach is a great favourite and this is reportedly his last film. Sure to be there.
MR TURNER (Mike Leigh)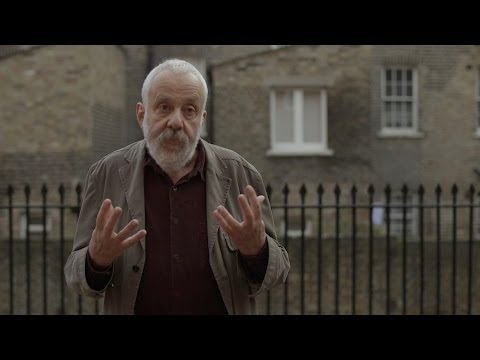 At times it feels a little as if Ken Loach and Mike Leigh have been manacled together since birth. They have both won a Palme d'Or at Cannes and, as recently as 2010, competed against one another in the main competition. Leigh's film about artist J M W Turner seems to be ready.
TWO DAYS, ONE NIGHT (Jean-Pierre Dardenne, Luc Dardenne)
The Dardenne brothers are among the small band of film-makers to have won the Palme d'Or on two occasions. Their latest film — featuring Marion Cotillard as a woman trying to convince colleagues to give up their bonuses to save her job — looks certain to be selected. Could they become the first directors to score the hat trick? Don't bet against it.
LEVIAFAN (Andrey Zvyagintsev)
Why is Andrey Zvyagintsev not more of a star in world cinema? Two of the Russian director's first three films – The Return and Elena — have been masterpieces. His latest picture is said to concern corruption in local government. We're betting it's more poetic than that synopsis suggests.
A PIGEON SAT ON A BRANCH CONTEMPLATING EXISTENCE (Roy Andersson)
Ah, Roy Andersson. What a pleasure it is to welcome you back. The Swedish film-maker is one of world cinema's masters of the absurd. What a shame he works so slowly. The follow-up to 2007′s magnificent You, The Living promises more creative oddness. Early plot details are too vague to be worth bothering with.
MAPS TO THE STARS (David Cronenberg)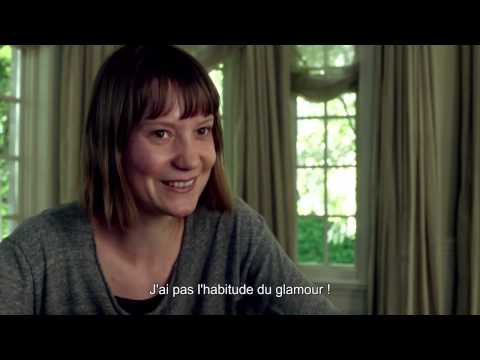 David Cronenberg has stumbled a little of late, but we trust him to come back swinging. His latest picture stars Julianne Moore, Robert Pattinson and Mia Wasikowska in a Hollywood satire that seems charged with decadence and surreal energy. The film is also set to open in France in May. So we have it marked down as a dead cert.
WINTER SLEEP (Nuri Bilge Ceylan)
You feel that Nuri Bilge Ceylan, Turkish director of Uzak and Once Upon a Time in Anatolia, has a Palme d'Or coming his way at some point. He is, in fact, among the most garlanded directors at this event. At least one reliable punter already has Winter Sleep marked down as favourite.
STILL THE WATER (Naomi Kawase)
Kawase requires no special pleading. Her superb feature The Mourning Forest was a deserved winner of the Grand Prix in 2007. But the Cannes authorities will be aware that they have had an atrocious record as regards the inclusion of women recently. If Kawase doesn't get in then which female director will? Maybe Liv Ullmann.
BIRDMAN (Alejandro Gonzalez Inarritu)
If it didn't have Inarritu's name on it Birdman wouldn't look to have a chance. Zach Galifianiakis, Emma Stone and Michael Keaton star in a serious comedy about an actor trying to regain respect after years playing a superhero. The Mexican's reputation should be enough to sneak the American picture into the main competition.
Also in with a chance:
We're not ruling out Inherent Vice just yet, but it does look like an outsider at best. Morten Tyldum's The Imitation Game, starring Benedict Cumberbatch as Alan Turing, also doesn't look to be ready in time. We will probably see Woody Allen's Magic in the Moonlight out of competition, as he doesn't like being in the races. Liv Ullmann's Miss Julie, starring our own Colin Farrell, is far from out of the question. The brilliant  Xavier Dolan should be there with Mommy. Director of Animal Kingdom, David Michod has a chance with his thriller The Rover. If Peter Bogdanovich's Squirrel to the Nuts is half decent then Cannes will give him a chance. And then there's something that everybody's ruled out that will come to surprise us all. Keep watching this space.