50 years, 50 films: Pan's Labyrinth (2006)
We could not, in our survey of the past half century, leave out the best film yet by a modern master.
We haven't had quite as much of Guillermo del Toro as we might have liked. He certainly works bloody hard. But he spends so much time doing so many other things — writing books, producing other people's films, "presenting" other people's films — that his own projects sometimes get ignored. What I'm crawling towards here is this: since 2006, we have had only two proper Guillermo del Toro films and neither were in the school of high-end fantasy that he made very much his own. Hell Boy II was super. Pacific Rim was good fun. But we desperately need del Toro to continue the story he started with Cronos, developed with The Devil's Backbone and continued with Pan's Labyrinth. Intelligent horror is too darn thin on the ground. We have, of course, del Toro's long, fruitless period working on the stupid Hobbit to thank for much of the distracion.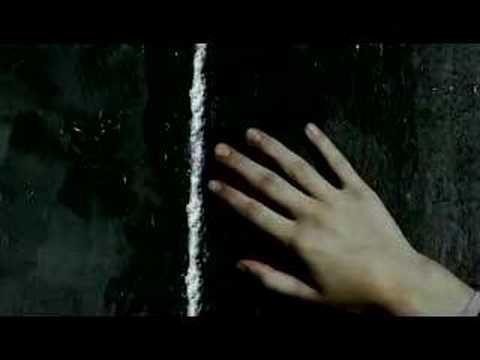 Pan's Labyrinth managed the rare feat of appealing across the cinematic spectrum. It chimed with horror fans. The art-house crowd liked it. It even managed to win two Oscars (though it lost best foreign language picture to The Lives of Others). The story concerns Ofelia, a young girl who, in the company of her pregnant mother, travels to live with an archetypically evil step-father. This is the aftermath of the Spanish Civil War and the protagonist's Franco-supporting new dad is showing no mercy to any supposed rebels. While he carries out brutal revenges, Ofelia travels to a supernatural underworld and is asked to perform certain impossible tasks.
The film is, of course, deeply political. Throughout all del Toro's work we sense a detestation of tyranny and a taste for freedom of expression. Traditional fantasies about quasi-parental villains are, here, blended with that distrust of misused authority to turn political philosophy into mythology. But the film is also about the loss of childhood. On reflection, it is fascinating to note how much Pan's Labyrinth shares in common with another picture in this series, Hayao Miyazaki's Spirited Away. Both films concern girls dragged from their homes. Both enter magic kingdoms that are as scary as they are exciting. The line leads back to Alice in Wonderland and onwards into the psyche. Such tales were probably told round Pleistocene campfires.
As ever with del Toro, the immaculate craft of the film is vital to its appeal. The director is a meticulous draftsman and every twist on every stick of furniture appears to have been  plotted with extraordinary rigour. The result is a picture that looks familiar — a bit Aubrey Beardsley, a little Mervyn Peake — but still seems utterly otherworldly. Eight years on, Pan's Labyrinth has lost not a jot of its power to delight and unnerve.
For 2006 we also considered Children of Men, The Lives of Others, United 93, This is England, Red Road, Taxidermia and The Host. Enjoy the whole series here.