First trailer for Ken Loach's Jimmy's Hall
Will the great man's Irish drama turn out to be his last ever feature?
This could be a historic piece of work. The great Ken Loach has suggested that his next picture might be his last. We'll see. Having met Ken quite a few times, I wouldn't say he is the sort of fellow who would be happy tending roses for the rest of his life. Based on a play by Donal O'Kelly, Jimmy's Hall tells the true story of political activist Jimmy Gralton. Before being deported by De Valera's government for alleged Communist sympathies, this charismatic firebrand agitated the local clergy (it didn't take much in those days) by running a meeting hall on his parents' land. Up and comer Barry Ward stars as Jimmy. Andrew Scott and Brían F. O'Byrne are also among the cast.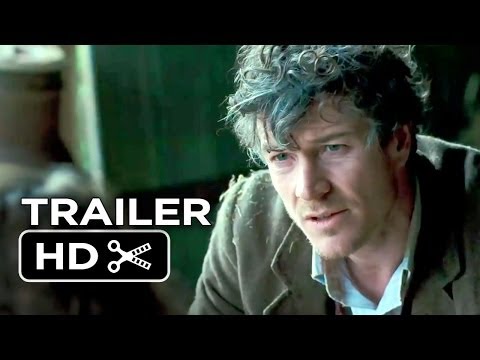 I think we can assume that there is a conscious referential gag in the opening section of this attractive trailer. Jimmy's talks about the joys of communal celebration and urges the listener to come and join the fun. Cut to Bishop Brennan. Obviously, it's not Bishop Brennan: the great Jim Norton is playing the parish priest who kicks up objections to Jimmy's activities. But the coincidence heightens the gag nicely.
The picture looks, on this evidence, very much like an unofficial sequel to The Wind that Shakes the Barley. We are dealing with a post-revolutionary society that seems governed by forces more reactionary than those just overthrown. But it looks as if the people come out if it pretty well. For all his anger, Ken Loach has always been optimistic about the decency of human beings. (So has Donal O'Kelly, for that matter.) There is much to look forward to here.
The film opens on May 30th. With that in mind, we can safely assume that it will turn up in competition at Cannes a few weeks earlier. Indeed, it looks as if — as in 2010 — we may see a showdown between the two most celebrated British directors of their generation. Mike Leigh's Mr Turner — a study of painter J M W Turner — should also be ready in time. Both men have won the Palme d'Or: Leigh for Secrets and Lies; Loach for The Wind that Shakes the Barley. Mind you, there was that strange time when Cannes bafflingly turned down Leigh's Vera Drake. So, you never know. I can't see that happening again.