50 years, 50 films: The Three Burials of Melquiades Estrada (2005)
Why has everyone forgotten this magnificent existential western?
It's been a while. But this is, in our survey of cinema over the past 50 years, the first western we have encountered since Once Upon a Time in the West back in 1968. Or is it? I am sometimes inclined to be quite puritanical when defining the western. Surely, such an entertainment must take place in the days when the frontier was still expanding. At a stretch we can admit stories set in the last years of the 19th century. But that's it. Heck, the machines guns and motorcars at the end of The Wild Bunch do jar just a bit. You didn't get such fancy modern gizmos in Rio Bravo.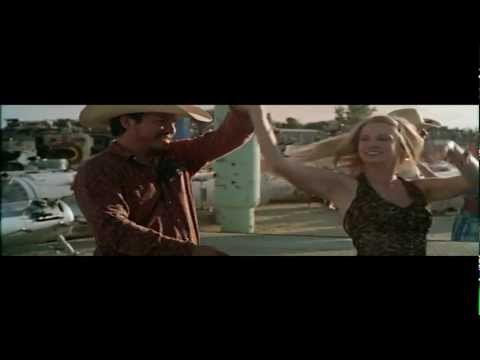 Oh never mind all that. If it shoots like a western and it rides like a western then it almost certainly is such a thing. All of which brings us to a strange micro-revival in 2005. Though it concerns cowboys, Brokeback Mountain almost certainly isn't a western. Surely, we need some sort of action or adventure element to fit the definition. But The Three Burials of Melquiades Estrada really does make the grade. This is a spooky, existential western in the style of 1960s weirdness such as Clint Eastwood's High Plains Drifter or Peter Fonda's The Hired Hand. By coincidence (I think), an actor was also behind the camera for Three Burials: the creased, charismatic Tommy Lee Jones. All these films are oblique, steamy and darkly funny. All conceal their intentions. All deal grimly with masculinity as a kind of disease (even if they don't know that's what they are doing).
The plot is deliciously off-centre. Barry Pepper plays Mike Norton, a border patrolman who, essentially by accident, shoots the title character dead. Mike buries the body and attempts to carry on with his life, but the corpse is soon found, dug up and reburied. Then Peter Perkins (Jones), a close friend to Melquiades, gets a sniff of the truth and decides to exact his own, peculiar justice. He kidnaps Norton forces and him to dig up the body. Then the unlikely couple set out for the dead man's home south of the border. As the film progresses, meaning becomes ever harder to fathom. A woman who might be Melquiades's widow denies ever having known him. The body starts to rot. We all become increasingly unnerved.
The film owes, of course, a great deal to Sam Peckinpah: the journey south gestures to The Wild Bunch, the decaying body matter reminds us of Bring Me the Head of Alfredo Garcia.  But we should not underestimate the Latin influences here. Guillermo Arriaga won best screenplay at Cannes for his work here and it's hard to look a the film without thinking of the magical realist tradition in his native Mexico. Maybe, we can make sense of the picture by thinking of it as fantastic Peckinpah.
Actually. we don't need to make sense of it at all. Jones's film is one of the great exercises in hard-boiled  American outsider philosophy. There's as much of Faulkner in here as there is of Zane Grey. Sadly, that success at Cannes aside, the film was largely ignored on release. There is, however, good news for Jonesians. His second film as director, The Homesman, is nearing completion and looks to have a good chance at appearing in this year's Cannes. Another western, it stars Jones, Hilary Swank, Meryl Streep and Hailee Steinfeld in the story of a claim jumper accompanying three insane women across the plains. It sounds completely awesome.
For 2005 we also considered Wallace & Gromit: The Curse of the Were-Rabbit, Brokeback Mountain, The New World, Hidden, A History of Violence, The Child, The Death of Mr. Lazarescu and Manderlay.