Farewell, Alain Resnais
One of the very greatest of film-makers, director of Night and Fog and Last Year at Marienbad, has died at the age of 91.
It has been announced that Alain Resnais, one the most important French film-makers of the post-war era, has died at the age of 91. He fell in harness. Just a few weeks ago, his latest film, Life of Riley (Aimer, boire et chanter), premiered at the Berlin Film Festival. That completed an oeuvre that stretched back to unfinished experiments in the 1930s and a series of essential documentaries in the post-war years. His classic film Night and Fog can make some claim to being the first major documentary on the Holocaust, a subject around which French writers and film-makers still tiptoed.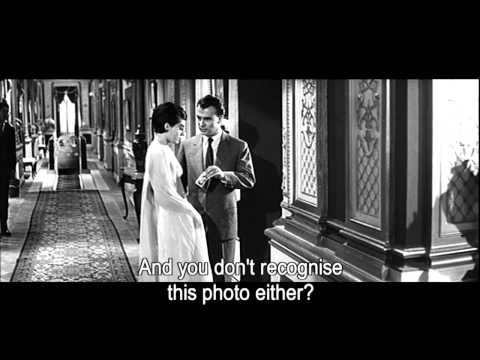 Resnais was born in Brittany in 1922. He began playing with cameras as a teenager and developed a life-long interest in the surrealists that coloured his work throughout that enormous career. Following a series of short documentaries — including films on artists such as Gaugin and Van Gogh — he announced himself properly with Night and Fog in 1955. The film revealed his characteristic obliqueness — long, long tracking shots and blank voiceover — but it was Hiroshima mon Amour, his first dramatic feature, that properly announced the high Resnais style. The film, released in 1959, was originally proposed as a documentary on Hiroshima, but Resnais chose to approach the subject from a typically obscure angle. Working with writer Marguerite Duras, he delivered an elliptical, anti-drama that appeared to throw its hands up at the impossibility of its brief.
Resnais' timing was fortuitous. He moved into features at precisely the point French cinema was being transformed by the Nouvelle Vague. Most cinema historians have lumped him in with Godard, Truffaut and Varga, but, having already established a reputation, he didn't quite form part of the mob.
At any rate, L'Année dernière à Marienbad (Last Year at Marienbad), released in 1961, confirmed that something very interesting was afoot in French cinema. Discussing such an odd, eclectic film-maker, it is invidious to identify any one work as "quintessential". But that frustrating, beautiful film does seem to sum up an approach and attitude. Set in an exclusive resort, the picture comprises a series of obscure conversations that continually undermine any deductions we chose to make about the urbane, distracted characters. At times, it almost looks like a parody of high French art cinema. But such musings distract us from the cheeky pleasure to be had from this witty picture. It's not really so difficult. All you have to do is sit in front of it.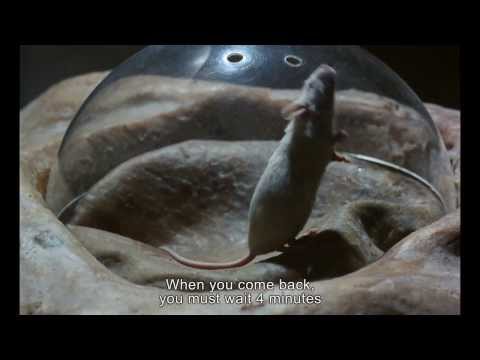 He never went away. Perusing such a busy collection of films, it is hard to select even a handful of highlights. But Je t'aime, je t'aime from 1968 certainly deserves rediscovery. A weird science-fiction romance that finds the hero experiencing his life in random order, the picture looks to have had a significant influence on Charlie Kaufman's script for Eternal Sunshine of the Spotless. Mind you, when I asked Kaufman about that a few years ago. He claimed never to have seen the thing. Maybe it just sneaked into his psyche by cultural osmosis.
Though Resnais has a reputation for highbrow impenetrability — not entirely undeserved — he retained an interest in all forms of popular culture: comics, theatre, television. Among the more surprising of his enthusiasms was the work of two very English writers: Dennis Potter and Alan Ayckbourn. That last writer, known for cheeky takes on the farce, provided the inspiration for many of Resnais' later works. Life of Riley was based on an Ayckbourn play. Resnais married his second wife and frequent collaborator, the actor Sabine Azéma, in Ayckbourn's home town of Scarborough.
We assume the people at the Oscars will find time to insert one of the greatest film-makers into their in memoriam segment tonight. But we assume nothing.