Farewell, Harold Ramis
The actor and director has died at 69.
The Ghostbusters were a talented bunch. Bill Murray honed the greatest deadpan face ever. Dan Aykroyd has done straight and funny with equal aplomb. Rick Moranis was his era's finest nerd. And then there was Harold Ramis. All of the gang seem, in that films, younger than they really should be. Was 1984 really so long ago? (Answer: yes) But Ramis looks like a total kid. It really is sad to learn of his death at the age of 69. He seemed fresh-faced just a few minutes ago.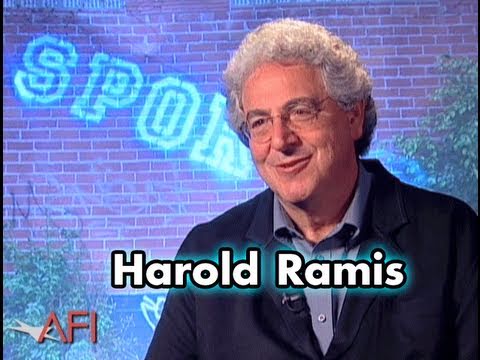 Harold Ramis is very much of the 1960s generation. But he and his mob will forever be associated with the 1980s. Their comedy was less angry than that of the righteous young men who dominated stand-up in the groovy decade. They took the surrealism of Monty Python and combined it with mainstream values to deliver smash hit after smash hit. Ghostbusters is a classic example of that style in action. The film is hip, fast and witty, but it is also a special-effects blockbuster. Hey boy. Here's comedy on a skyscraper scale.
Raised in Chicago, from a Jewish background, he started dabbling in comedy while at university in St Louis, Missouri. He wrote jokes for Playboy, worked with the prestigious Second City comedy troupe and eventually found his way to the National Lampoon Radio Hour where he rubbed up against legions of the era's most talented comics. After Ghostbuster's made him bankable, he went on to direct such hits as Caddyshack, National Lampoon's Vacation and, of course, Groundhog Day. He didn't really have to do anything else. That film remains one of the jewels of US comedy. It is endlessly funny and it helps define a particular class of comic gloom. He will be missed.