Farewell, Philip Seymour Hoffman
Some thoughts on the great actor, who died today in New York City.
Oh for goodness sake. Is it unreasonable to react first with anger to news of Philip Seymour Hoffman's death? He may have reached 46, but — the sort of actor who would wear age well — he only seemed to be getting going. Obviously, he had been around for quite a while. Indeed, he's one of those actors whose fame seemed to grow incrementally. We'd spotted him in Scent of a Woman and Twister. He registered more strongly in Boogie Nights and The Big Lebowski. But it wasn't until films such as Happiness and Magnolia that he became a name to conjure with. That's the way to do it. He did not arrive on a hurtling meteor. There was no one "breakthrough performance". Philip Seymour Hoffman plugged away and allowed the work to get better and better.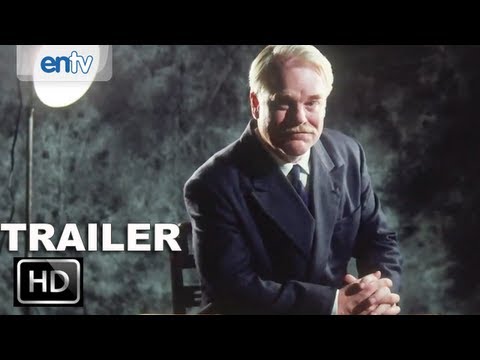 These games concerning "greatest actor of their generation" are very trivial pastimes indeed. But, if we must draw up a shortlist for those born in the 1960s, then Hoffman's name would certainly be towards the top. He had the sort of rough face we associate with the great character actors: Ernest Borgnine, Warren Oates, Walter Huston. But he did manage to find independently minded directors prepared to force him to the front of the stage. Think of Synecdoche, New York, Capote and The Master. That last Paul Thomas Anderson film offered us, perhaps, his biggest, grandest performance. Playing a version of L Ron Hubbard, he bossed the screen with a spectrum of variable charisma: insidiously charming, petulantly furious, sombrely absorbed. Yet he also managed to suggest a man who was frightened of himself. Now, who won the Oscar for (oddly, that's where he ended up) best-supporting actor that year? Oh, it was Christoph Waltz for Django. If you must.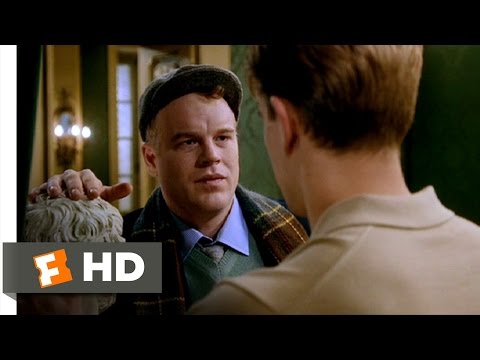 Yet, if evidence is required for elevation to the pantheon, I would point the jury to a significantly lesser film: Anthony Minghella's The Talented Mr Ripley. It's a slovenly heap of a project (and a poor translation of Patricia Highsmith's peerless novel). But just look to Hoffman's turn as Freddie Miles. He was not yet the celebrity he became. So few expressed surprise when PSH was cast as the glamorous playboy in the sleek sports car. One wonders if a director would have got away with that coup a few years later. "Isn't that a part for some shiny cheeked pretty boy, Anthony old man?" Yet he positively oozed charm and confidence. Just a year earlier, he had played the saddest, most disappointed man in a film lapping to the brim with sadness and disappointment: Todd Solondz's horribly brilliant Happiness. He hardly seemed like the same person. There's a brace of performances to cherish.
There is a temptation to think of Hoffman as a fellow who played grim people in grim situations. But performances such as that in Mr Ripley confirmed that he really had the ability to shift shape within his unpromising frame. What a wretched thing this is. It is most appalling for his three children, friends and extended family. But it is, surely, not too trivial to stop and bemoan the parts he might have played. What an extraordinary Falstaff he would have been? Why the hell didn't somebody think to make him Captain Ahab? If they had ever got round to making that much-discussed adaptation of John Kennedy Toole's A Confederacy of Dunces then no man would have made a better Ignatius J Reilly.
Still, we had him for a while. And it is to the industry's credit that, for all the obsession with money and nice teeth, it did manage to find a place for him. The most workable forerunner is, perhaps, Charles Laughton. There are some talents so mighty that even the meanest bean counter must sit up and take notice. It seems unlikely Hoffman cared that much about money. But it is nice to report that the last PSH film released in his lifetime — not among his best, but very good — was The Hunger Games: Catching Fire. Those bean counters had a smash on their hands. A grim debate will now begin as to what will be done with the last two parts of that franchise. Much has already been shot, so the logistics may not be quite so tricky. But, if they are missing key footage, somebody will be faced with an unhappy dilemma: cut, recast, digitally manipulate. It's a brutal business.
We will, however, get to see the two Hoffman films screened at last month's Sundance Film Festival: Anton Corbijn's A Most Wanted Man and John Slattery's God's Pocket. Both sound promising.
None of that is much consolation. So flexible, so touching, so delicate in his movements, Hoffman looked set to blossom for decades to come. The New York Post reports that he was found with a syringe in his arm. Poor fellow. This is a silly, silly world.