50 years, 50 films: Breaking the Waves (1996)
We remember the days before Lars Von Trier became "Lars Von Trier".
Think back. When Lars Von Trier's Breaking the Waves was released it did kick up some degree of controversy. It was hard to tell if the picture was an aggressive feminist treatise or a worryingly misogynistic piece of art-house exploitation. Just think of the plot. Emily Watson (then largely unknown) plays a young Hebridean woman who, when her Scandinavian husband is injured in an accident, agrees with his request to sleep with other men and then relate her experiences for his vicarious pleasure. Tricky stuff. But there was little sense, at this stage, that Von Trier was any kind of dodgy prankster. His earlier films had been experimental — notably Europa — but the director's own personality had yet to register in any significant way. Perhaps, he was some sort of sober aesthete like Bergman or Dreyer. The Dogme '95 manifesto had, of course, been issued a year earlier. But few was paying all that much attention. It was only with the release of The Idiots in 1998 that the loveable, infuriating persona came properly together. Thereafter, critics found themselves reviewing both the films and the man. He wouldn't fly. He enjoyed saying awful things. He jived away from any explicit explanation. By the time of Dancer in the Dark — unexpected winner of the Palme d'Or in 2000 — every self-respecting cineaste was expected to have a view on the man.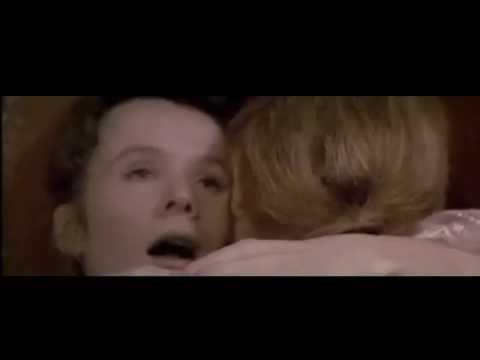 So, it's amusing to think back and confirm that Breaking the Waves was viewed in something like a vacuum. It remains a deeply puzzling film. Watson's Bess McNeill lives a grim life in a fanatically religious part of the world that seems to view women as betrayers, temptresses and succubi. At first, Bess defies those descriptions: perky, troubled, childlike. Her initial act of defiance is to marry somebody from outside the community: Stellan Skarsgård's mischievous oil-rig worker. Later, she really does seem to live out the communities worst fears. What the heck is going on?
The film cannot even be seen as an unqualified attack on religion. After all, vaguely magical and mystical things do, indeed, come to pass in the picture. The accident occurs after Beth prays for the return of her husband. Is his injury a kind of punishment by God? Are we looking at an ironic supernatural tale in the style of W W Jacobs's The Monkeys Paw? All those things and none of those things.
What we are seeing, of course, is the development of a directorial style that thrives on irritation, subversion and obfuscation. Von Trier revels in such ambiguities. What, in part, makes them bearable is his untouchable (and very original) technical virtuosity. That was still apparent when, following the Dogme dogma, he made do with only the most basic equipment. It is perhaps even more conspicuous in this endlessly re-watchable film. Robby Müller — who shot Wim Wenders early classics — brings a soupy beauty to the northern seascapes. The acting is superb throughout. The selection of (often seriously uncool) 1970s rock music is unsettling in its unexpected accessibility: Deep Purple, Elton John, Procol Harum. Shouldn't such a film use more discordant, screeching voices? Anyway, the picture's mysteries are still worth exploring, not least as pointers towards one of the most extraordinary career in contemporary cinema.
For 1996 we also considered Secrets and Lies, Fargo, L'Appartement, Last Man Standing, Gabbeh and Scream (but not Trainspotting, which I don't much like).