50 years, 50 films: Safe (1995)
Todd Haynes's study of "20th Century Disease" still holds up stunningly well
As this series moves through the 1990s, it becomes clear that — in comparison to the less-fecund decade before — this was a very strong era for cinema. Things were happening in China. Things were happening in Hungary. And very interesting things indeed were happening in the United States. We were spoiled for choice in 1995. I apologise to everybody for the scandalous exclusion of Michael Mann's still extraordinary Heat. We also had to pass over Babe, Dead Man, Se7en and — in technological terms, one of the most important films ever made — Pixar's Toy Story.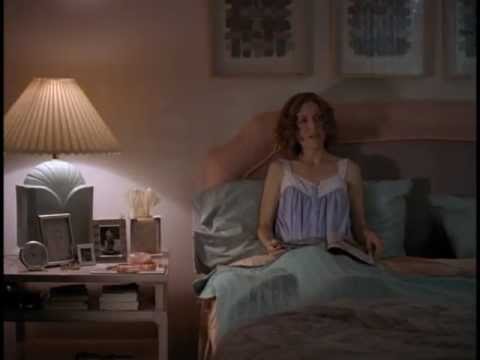 Todd Haynes's Safe remains a vital picture in so many ways. Emerging from the new "queer cinema", Haynes here secured a spot on the extreme, outer wing of the mainstream and pointed towards an interesting weirding of American cinema that we will discuss more when we get to 1999. The picture is also significant in its determination to encapsulate a class of pre-millennial tension that was beginning to fug up the atmosphere with conspiracies and paranoia (this was the era of the X-Files remember). It's a nervy, nervy watch.
Julianne Moore stars as a suburban housewife who becomes allergic (or believes herself to have become allergic) to the very substance of modern life. Her longing for escape eventually leads her to New-Age bullshit that carries its own more insidious poisons. An endlessly amiable Californian intellectual, Todd Haynes is a most unlikely class of provocateur. Yet, by 1995, that is what he had become. His extraordinary 1987 film Superstar, re-enacting the life of Karen Carpenter through Barbie dolls, is among the most misunderstood movies of all time. Poison from 1991 — a nod towards the transgressive world of Jean Genet — ended up triggering one of those tedious fights with the National Endowment for the Arts that were so common in the US at that time.
After all that, Safe sounds a little, well, safe. There is little to explicitly trouble moral bellowers. But the film is impressively sickened with conformity and appalled at the hypocrisy of everyday life. Those were important themes in Superstar and (perhaps, Haynes's greatest film) 2002′s Far From Heaven. His TV adaptation of James M Cain's Mildred Pierce also dallied in this territory. You sense Haynes running his finger underneath the worksurfaces of drab American homes and detecting the filth underneath. Like the works of Cronenberg, Safe is a a horror film with more intellectual depths than 90 percent of the middle-brow pap that Oscar voters regard as properly respectable.
With this picture, Julianne Moore — transcendent in Far From Heaven — made it clear that,  after starting her career in soap opera, she was not going to be vacating the big screen anytime soon. She has gone on to become one of the most reliable actresses in the business (though you would be as well to stay away from her mainstream flicks).
Haynes has, since then, only made one serious misstep. The least said about Velvet Goldmine the soonest mended. The Sirkian Far from Heaven was near-perfect. I'm Not There, his tricky Bob Dylan film, was a delight. At present, he's working on an adaptation of Patricia Highsmith's Carol with Cate Blanchett and Rooney Mara. Hurry up, mate. We need you.