Grace of Monaco to open Cannes
Set just round the corner, the "troubled" biopic of Princess Grace will be launching proceedings in May
Does this sound familiar? A lavish production, subject of some Oscar speculation, stimulates  the wrong sort of publicity when it is knocked back from awards season to the scheduling Narnia that is late spring. Then it regains a bit of credibility by ending up as the opening film at Cannes. Last year, it was The Great Gatsby. This year it is Olivier Dahan's worrying Grace of Monaco. Shot well over a year ago, the picture stars Nicole Kidman as the former Grace Kelly and Tim Roth as (really?) Prince Rainier.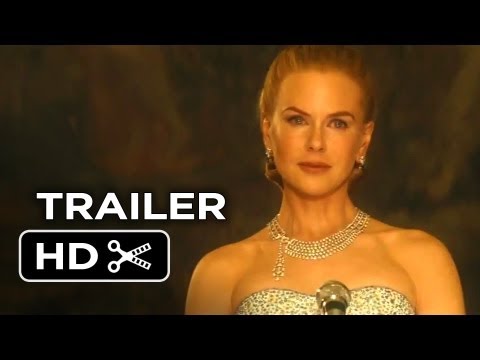 In fact, the story surrounding Grace is a little juicier than that which attached itself to Gatsby. Something like open warfare has been raging between Dahan and Harvey Weinstein, the film's combatative producer, over the past few months. The director gave out yards about an edit that Harvey Scissorhands (old joke, I know) had supervised last autumn. It's worth quoting his comments to the Libération newspaper in full. "It's right to struggle, but when you confront an American distributor like Weinstein, not to name names, there is not much you can do," he said. "Either you say, 'Go figure it out with your pile of shit' or you brace yourself so the blackmail isn't as violent … If I don't sign, that's where the out-and-out blackmail starts, but I could go that far. There are two versions of the film for now: mine and his … which I find catastrophic."
Reports suggest that Dahan does have final cut, so, when it was announced last night that a proposed US release in March had been cancelled, some speculated that Harvey was grabbing his ball and storming off home. It doesn't look that way. Cannes now has a world premiere that will draw Nicole Kidman to the red carpet. Harvey and Olivier –should they kiss and make up — will have access to a high-profile platform. The fact that Monaco is just down the road makes the event look like a bit of a home fixture. (For the same reason, watch Cannes fight to get their paws on Woody Allen's Riviera comedy Magic in the Moonlight.)
The strategy ended up working out pretty well for The Great Gatsby. The reviews were fairly poor, but the launch generated a great deal of chatter and the film ended up scraping just enough coin to edge it into profit. Grace will be a harder sell, not least because (we had to mention it) the spectre of the disastrous Diana still hangs about the cinematic ether. Moving Grace back did put a bit more blue water between the two princess pictures. But a lot of people are still very nervous about this project. Interesting stuff.