Philomena Lee responds to bizarre New York Post review
A weird notice for Philomena stirs its subject into a lengthy response.
Stephen Frears's Philomena — based on the life of Irishwoman Philomena Lee — has just opened in the United States to near-universal good notices. Rotten Tomatoes records 107 positive reviews and nine negative ones. Siobhan Synnot in The Scotsman found the film a little complacent. Joe Morgenstern of The Wall Street Journal found it "short on facts". Fair enough. We liked it very much in these parts, but those dissenting reviews were expressed in lucid terms.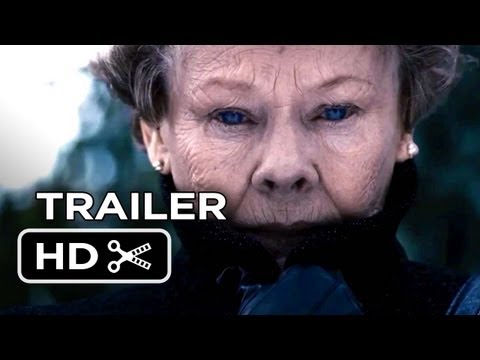 Then we come to Kyle Smith of the New York Post. Mr Smith describes the film — the story of Ms Lee's efforts to track down the son she lost 50 years earlier — as "a hateful and boring attack on Catholics". Domestic readers, having suffered through the reports of slavery in the Magdelene Laundries, will be interested to hear that: "The film doesn't mention that in 1952 Ireland, both mother and child's life would have been utterly ruined by an out-of-wedlock birth and that the nuns are actually giving both a chance at a fresh start that both indeed, in real life, enjoyed." Yeah, because the real victims in these cases were the abusers.
Mr Smith then goes on to stand up for another downtrodden section of society: the US Republican Party. Ms Lee's son Anthony, separated from her when he was just three, went on to become a senior figure in that organisation, but, as a gay man, he seemed to have been unhappy about the GOP's policies on AIDS (or lack of them). In the film, Anthony becomes, according to Smith, "a walking lesson about the horrors of the GOP".
We savour independent thinkers such as Kyle Smith and Armond White who take views so extreme you half-wonder if they're having a laugh. But, in this case, Smith really does seem to be describing a film that nobody else has seen.
Anyway, Ms Lee took the time to respond to the review in an open letter. Here is an excerpt of the text published on Deadline.com:
"Kyle, Stephen's movie about my story is meant to be a testament to good things, not an attack. It is a testament to the undying bond that's exists between mothers and their children, something that I've found time and distance have no bearing on. It is a testament to the willingness to never give up on keeping that bond alive, even if all odds are pointing you against it. It is also a testament to the fact that no matter how old we grow, there is always a chance we will meet someone, however different from us, that might impact our views on humanity and help guide us on a new, if perhaps unforeseen, path."
Out on the Twitter machine, veteran Lou Lumenick, a colleague of Smith on the Post, was offering some peculiar defences. "Philomena has no idea she's taking on a Yale grad who is also a Gulf War veteran," he wrote. When I responded that this was about as relevant as noting that Philomena was a nurse from Tipperary, Lou hit back: "He's also a published novelist, of Irish descent." Oh well he must be right then.
To be fair, it is worth noting that Philomena is being distributed by the Weinstein Co in the US and that those brothers rather savour such punch-ups. Heck, they've got me writing about the film again.