There will be no Pixar feature in 2014
Is a resurgent Walt Disney Animation about to elbow mildly troubled Pixar aside?
I am not going to be so rash as to suggest that there is any sort of crisis in Pixar. But the studio has certainly fallen over its own feet on a few occasions recently. The quality is not what it was: Cars 2 stank; Brave was pretty good; Monsters University was very ordinary. Now, the studio is encountering a few practical difficulties. Complications on the upcoming The Good Dinosaur have pushed that film back to 2016. This means that, for the first time since 2005, there will be no Pixar release to look forward to next year.  Now, the Hollywood Reporter tells us that, as a result of these misfortunes, Pixar is to lay off five percent of its staff. As I acknowledged in a recent article, other studios would kill to have such problems. Still, some slippage has been taking place.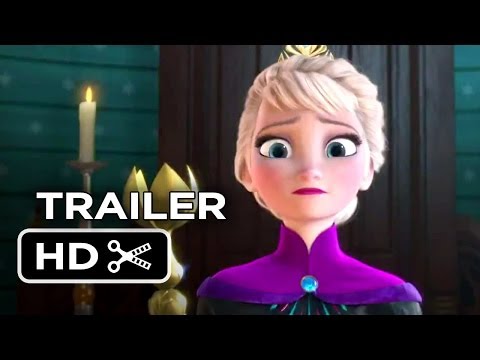 Meanwhile, something interesting has been happening at Pixar's parent company. For some years, the mighty Walt Disney Animation has — for all its history — looked a little like a junior partner to the 3-D digital pioneers. But last year's Wreck it Ralph did very nicely. This winter, while Pixar sleeps, Disney offers us the excellent Frozen. A loose take on Hans Christian Anderson's The Snow Queen, the picture is funny, touching and, crucially, it features the strongest collection of songs in any Disney film for at least 20 years. Will it take more money than Monsters University in 2013? It's certainly the better film. Walt Disney looks to be putting the whippersnapper in its place. You can enjoy Frozen from December 6th.