50 years, 50 films: Salvador (1986)
Good grief. Screenwriter has allowed an Oliver Stone film into the half-century survey. How did that happen?
When Pauline Kael left the New Yorker, that critic, asked about her decision to retire, remarked: "The prospect of having to sit through another Oliver Stone movie is too much." I know what she means. Few such lumbering, unsubtle directors have accumulated quite such a weighty reputation. His films replicate the experience of being walloped round the chops with a rubber hose for hours and hours (and hours) on end. As the 50th anniversary of President Kennedy's assassination approaches, a dozen TV stations are unearthing prints of the director's preposterous JFK. Thrill as we learn how the New Orleans gay community killed the most powerful man in the world. Back and to the left! Back and to the left! Born on the Fourth of July is turgid. Natural Born Killers is appalling. The Doors somehow manages to be worse.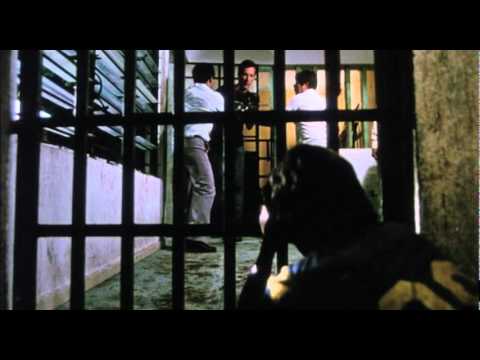 Yet Stone is not without talent. Back in 1986, the Vietnam veteran — to that point best known for writing Scarface and Midnight Express — had a startling annus mirabilis. His fourth film, Platoon, took the Oscar for best picture and made stars of Charlie Sheen and Willem Defoe. But the picture really worth revisiting is the one that preceded it. The rollicking, angry Salvador stars James Woods as real-life journalist Richard Boyle — here presented as a self-important tearaway — and James Belushi as his companion Dr Rock. There is a great deal of gung-ho, Hunter S Thompson, chemical baloney in the portrayal. The two men drink a great deal of booze and we are meant to think them awfully clever for doing so. But there is no questioning the delightful energy that the two actors kick up. They are dangerously funny throughout.
As it progresses, however, the picture allows Boyle some sort of redemption. He moves from cynicism to genuine disgust as he uncovers the US's lunatic involvement in the Salvadorian civil war. Woods is one of the few actors who could pull off the combination of sour humour and building discontent. Even when it's furious, the film remains very funny.
Compare it to Stone's recent, terrible Savages and you get some sense of where the director went wrong. That later film combines awful ranting with hopeless attempts at mainstream action. It is never close to being fish, though it is certainly foul throughout. In the intervening years, Stone threw together film after film that said too many unsound things in too many voices at too great a volume. Natural Born Killers could hardly have been less coherent if it had been fed through a shredder before projection.
Salvador, by way of contrast, is a beautifully focussed blend of laddish revelry and political anger. It might be the only Oliver Stone film you really need to see. Mind you, Nixon and W are good fun. Okay, he's not quite so terrible as I pretended. But his best film was made the guts of three decades ago.
For 1986 we also considered The Fly, Aliens, Blue Velvet, Hannah and her Sisters, Caravaggio and Down by Law.