US distributors getting cold feet over new Miyazaki film?
The great animator is having a spot of bother with his last ever film
There is an interesting piece in the New York Times this week concerning the US release of what is said to be Hayao Miyazaki's final ever film. The Wind Rises has already played the Venice Film Festival and conquered the Japanese market. Given the animator's deservedly high reputation, it is not unreasonable to assume that the picture is a shoo-in for a nomination in the best animated picture Oscar race. Remember that his Spirited Away is one of the few pictures to defy Pixar's hold on that award.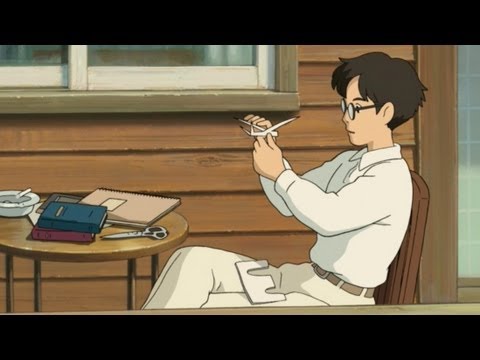 But the Times reports that there is nervousness about the film's theme. As we might expect  from this director, the picture argues for peace and decency. Still, the news that it concerns Jiro Horikoshi, designer of the Mitsubishi Zero, has stirred up some muttering. As Airfix fans will not need reminding, the Zero was the Japanese airforce's most lethal fighter plane during the second World War. Imagine trying to flog a movie about the Messerschmitt Bf 109 to voters in the animated race.
One is reminded of Leslie Howard's rousing The First of the Few from 1942. That stirring examination of the Spitfire's origins emerged when the plane was still buzzing over East Anglia. The Wind Rises is a very different beast and nobody knows quite what to make of it. The New York Times also notes that there is quite a bit of smoking. That is almost more controversial than focussing on a tool of the Imperial Airforce.
The problem here is an inability to view animated pictures as adult entertainments. There is still a lingering notion that such films are for children and that children must be protected from nastiness. It really is time to get past all that. We'll see for ourselves when The Wind Rises opens here early next year.