Can somebody tell me what I think of Matt Berry?
Weird pastoral prog records confuse. But Toast of London is an under-discussed gem.
I pride myself on being quite alert to snark and irony. Nothing  in the post-modern carnival fazes me. I do admit to being a little unnerved by The Darkness when they emerged a decade or so ago. The sense that they wanted to simultaneously pastiche heavy metal and draw serious fans was discombobulating. But metal was always aware of its own ridiculousness. So the centre did hold.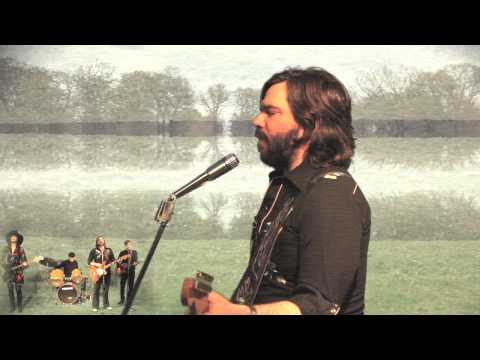 Matt Berry's adventures in pastoral prog are something else again. Over the last few years, the super-funny comic actor — known for Garth Merenghi, The IT Crowd and, now, Toast of London — has released a series of records that break new ground in head-spinning ironic invention. Fans of The Incredible String Band and other cosmic folk rock from the 1960s will feel right at home with Witchazel and Kill the Wolf. There's lots of stuff about gathering herbs and evading woodland spirits. It's sung in that polite, misty tone that suggests unusual fungi have been consumed over lunch. Take the super A Song for Rosie from Witchazel. If you heard it while you were buying extra-large rolling papers or beaded kaftans, you could easily mistake it for a genuine effusion of that era. It sounds just like the sort of song celebrated in Rob Young's excellent (nay, essential) book Electric Eden: Unearthing Britain's Visionary Music. Listen to the lyrics, however, and you will discern that — even by the standards of the Incredibles — great absurdities are being passed around."Your penguin's in the bath. It was put their by your mum." Matt sings. You cannot, however, inhabit this music so  effectively without being somewhat in love with its sources. I can't figure out if I am listening to a comedy record or not. But I know that I like it. Help me, daddy. I'm scared by the cultural uncertainties stirred up the post-Milllenial rearrangement. Or Something! OR SOMETHING!
The blurb on Matt's site doesn't help us much. Here's an excerpt:
"The new album is another pastoral folk journey but this time with a slightly more sinister edge. It is about someone (You? Me? …The Devil) entering your village and your life. That idea is not always so literal as when I was writing this I was interested in the Devil in all of us."
Hang on. That doesn't sound like a parody. Maybe he's been serious all along. What do I think of this? Help me. Anyway, I recommend the complete works of Mr Berry.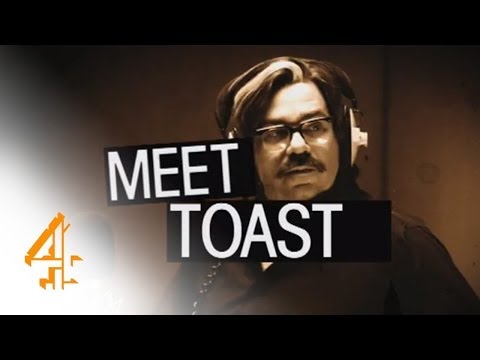 There is no confusion about Matt's curiously under-discussed new TV comedy Toast of London. Currently playing on Channel 4 — co-written by the star and our own Arthur Matthews — the show concerns an absurdly pompous actor and his efforts to engage with an unappreciative world. It's superb. Yet almost nobody seems to be talking about it. What the hell is going on, Martha? You can catch the missing episodes on 4oD and then continue watching on the actual telly box every Sunday. Do what you're told.
You're welcome. No thanks are necessary.