A trailer for the "troubled" The Counsellor
Ridley Scott and Cormac McCarthy's collaboration has not pleased the US critics.
I haven't seen the upcoming collaboration between Ridley Scott and Cormac McCarthy. So, there is every chance that it might turn out to be some sort of masterpiece. The folk at 20th Century Fox cannot, however, be happy about the reviews that arrived on their screens last weekend. You could reasonably argue that Mr Scott's Prometheus got "mixed reviews". No such partial euphemisms will cut the mustard here. The picture currently registers just 34 percent at Rotten Tomatoes. There is worse news. It picks up just 20 percent from "top critics" and some of those reviews are eye-wateringly awful.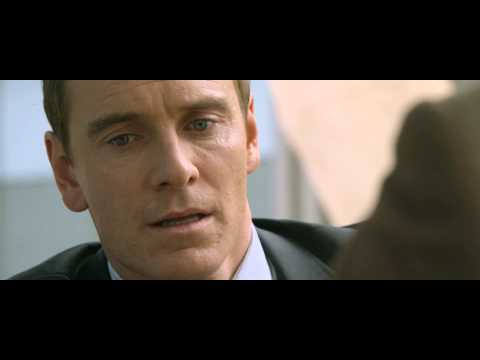 Prime of the bunch is
Andrew O'Hehir's piece in Salon
.  (If you read it over the weekend, be aware that Andrew has amended the outrageous suggestion that Michael Fassbender comes from Kilkenny.) A reliable sort, O'Hehir actually suggests The Counsellor might be "the worst movie ever made". Keeping White Squall and a Good Year in mind, we would be impressed (is that the word?) if it was even the worst ever Ridley Scott film. But O'Hehir is sticking to his guns. Here's an excerpt:
"It's as if Scott, McCarthy and their all-star cast, which also includes Brad Pitt and Javier Bardem, could not stop themselves from making the worst movie in the history of the universe (or at any rate, one of the worst I've ever seen). Yet at the same time, they felt honor-bound to poison the well subtly by turning the film into a self-referential commentary on its own terribleness."
Yikes. The trailer doesn't really suggest much one way or the other. Michael Fassbender simmers. Cars race along freeways. Guns are waved. Actually, more than anything, the promo looks like a cut sequence from Grand Theft Auto. That doesn't sound too awful. We will discover the truth when the picture opens here on November 15th.