Gravity is not a science fiction film
Not every film set in space is science fiction
By now, you will be aware of the existence of Alfonso Cuaron's Gravity. I am not allowed to say too much about it, but I will suggest that you keep some time free in November. The picture stars Sandra Bullock as an astronaut who gets cast adrift while doing maintenance on the Hubble Space Telescope. We follow her as she somehow tries to power her way from one orbiting space station to another.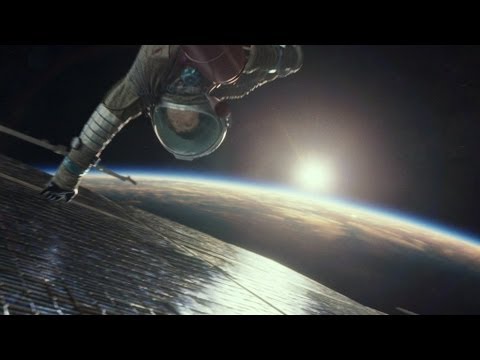 The film received rave reviews and broke a few records when it debuted in the US last week: biggest ever October opening; biggest opening for a film starring Bullock or George Clooney. "Can Cuarón's 'Gravity' Reverse Oscar's Sci-Fi Dry Spell?" First Showing asked.  Den of Geek wonders if Gravity will be the first sci-fi film to win a best-picture Oscar. Over at the Daily Telegraph, Nile Gardiner suggests it might be the "one of the best science fiction films of all time". Here's the thing. Gravity is not a science fiction film. This is not some esoteric trick with semantics like my recent suggestion that Halloween might not be a horror film. There is no great speculation about future technologies. No aliens arrive to inconvenience Ms Bullock. Yes, it takes place in space. But so did Apollo 13. Was that science fiction? Well, was it? WAS IT?
I hope I've made my point. Gravity opens on November 8th and it's the best shipwreck movie you'll see this year.