Cautious trailer for Grace of Monaco
We have footage from Olivier Duhan's take on the late Princess Grace.
Well, this proves one thing. Nicole Kidman looks uncannily like, well, Nicole Kidman. Actually, that's not quite true. She doesn't look much like the round-faced girl who appeared in Dead Calm. But that's an entirely different story.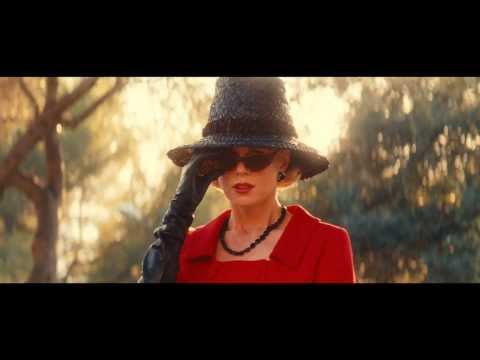 With the air still thick with Diana stink, we shouldn't be surprised to see that the Weinstein's are unveiling their Princess Grace material with great caution. You will note that, in this trailer, Ms Kidman isn't even allowed to utter a line. Oh well. It does look very nice. But it's hard to shoot along the Cote d'Azur and make the place look ugly. Taking the Peter Morgan line, the film apparently focusses on one particular incident from the subject's life: a dispute with the French government during the early 1960s. Roger Ashton-Griffiths (whose face you'll definitely know, but whose name you probably won't) stars as Alfred Hitchcock. Tim Roth makes an unlikely Prince Ranier. Who knows?
As we speak, news comes in that the Weinstein's are kicking Grace of Monaco from Oscar season into next spring. They claim that the film needs further tweaking. Given that I talked to Tim Roth about his performance back in February, this counts as surprising news. Still, it could be true. We will ponder this further in Reel News on Friday.