50 years, 50 films: The Wicker Man (1973)
We reach the grim mid-1970s with a funny, peculiar folk horror
Obviously, we could, in our trawl through 50 years of film, have selected The Exorcist. A glance at that picture confirms how much controversy there was about the place in 1973. Not only was the explicit demonic possession flick in the top 10 at the US box office, but Bernardo Bertolucci's Last Tango in Paris — a film that has aged badly — was also in the charts. I am old enough to remember the hell-in-a-handbasket conversations on mid-evening television. Well, we all seemed to survive the onslaught of buttery sex and sacrilegious masturbation comfortably enough. There's little chance that a foreign language film as outré as Last Tango could break the top 50 in 2013. It seems like an idyllic time in retrospect.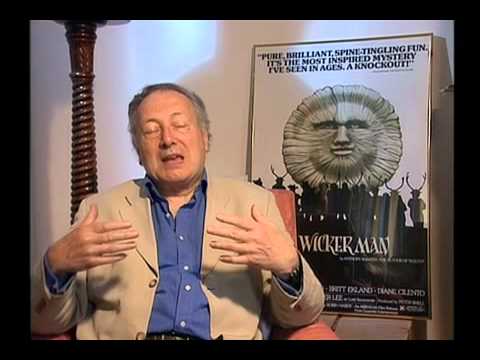 Not if you were trying to make films in the United Kingdom it doesn't. As we noted in the entry for Performance, the British industry more or less ceased to exist in the 1970s before kicking back into life at the start of the following decade. One has the greatest admiration for anybody who managed to make any sort of film in those days. Just about the only things getting made were adaptations of TV sitcoms and crude sex comedies. Not much else made money. The story may be apocryphal, but it has been claimed that Adventures of a Taxi Driver gathered more loot in Britain during 1976 than did Taxi Driver.
The other sort of film that didn't do too badly was the horror picture. Many films from Amicus, Tigon and Hammer are still worth checking out. But the most famous remains a strange, evocative folk horror released by British Lion Films — an interesting studio (and distributor) that also had a hand in The Man Who Fell to Earth.
The rise and rise of Robin Hardy's The Wicker Man is something to behold. The film's desecration on release is well documented. Hacked to bits when it first emerged, eventually shoved out in a double bill with Don't Look Now, the flick received pretty good reviews, but had to wait for midnight-movie screenings and home entertainment release to achieve proper cult status. In America it was treated a little like an art film. Eventually, it became among the most celebrated of weird pictures.
Like so many of the best macabre films from the UK — we're again going to mention Blood on Satan's Claw and Witchfinder General — The Wicker Man connected itself to ancient magic in the British (in this case, Scottish) countryside. Edward Woodward plays an uptight, puritanical policeman who travels to a remote island to investigate the disappearance of a local girl. It soon becomes clear that the local populace — led by weird laird Christopher Lee — are in thrall to a particularly savage version of the Old Religion. Play peculiar wind instruments. Don animal heads. Dance around the burning effigy.
The genius of Anthony Shaffer's script is that it remains more in love with the villagers' unsettling pagan wildness than with the policeman's supposedly civilised reserve. They may be more at home to sacrifice and public rumpy pumpy. But they seem a lot keener on living life. There's some sort of awful lesson in here.
The film has had a colourful afterlife. About a decade ago, a cobbled together "long version" of the film — featuring some very poor quality footage — was released on a generous DVD double-pack. In 2006 a truly wretched remake starring Nicolas Cage failed to trouble the box office while it greatly troubled the critics. Two years ago, Hardy released a "spiritual sequel" called The Wicker Tree that almost nobody saw. Not bad for a film that was very nearly strangled at birth.
Later this year, we should get a chance to see a longer version of the picture in cinemas. Maybe they would be better leaving the old print alone. Who knows? Anyway, it will be nice to see the old beast in cinemas. It deserves its reputation.
Other films considered for 1973 included Enter the Dragon, Soylent Green, Don't Look Now, Theatre of Blood and The Holy Mountain.